Sautéed Romano Beans with Toasted Hazelnuts
Ali Segersten
Aug 28, 2009
14 comments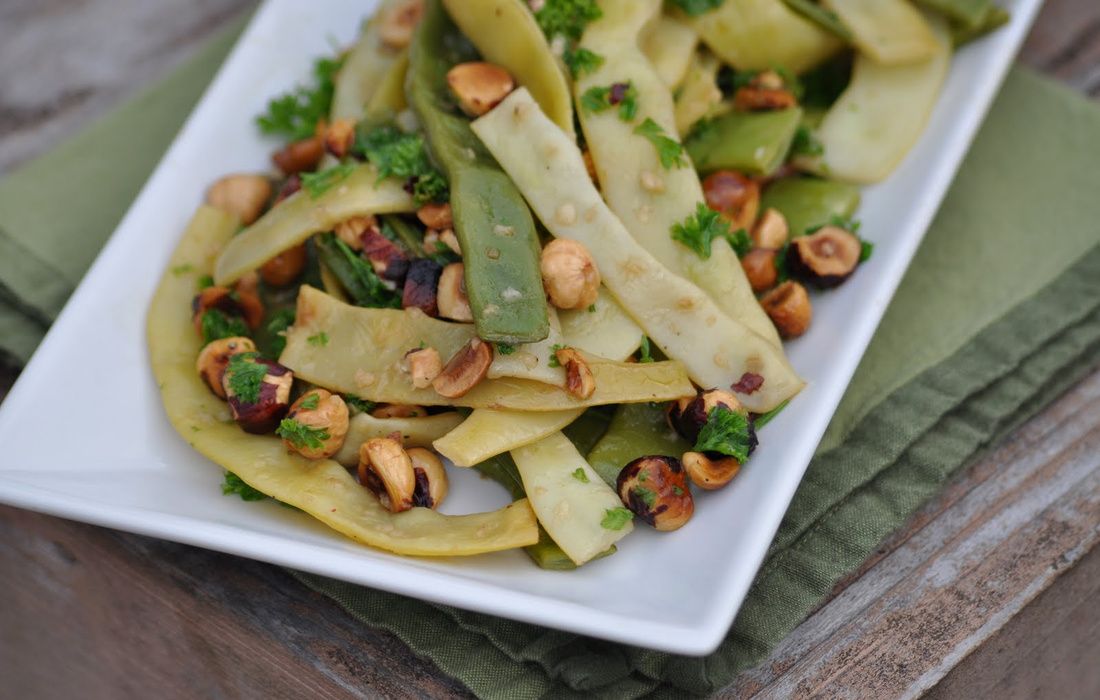 Romano beans are similar to the standard green bean, but they are flat and grow in Mediterranean-type climates. I bought a bag from a local organic farmer at the Saturday Market. I was thrilled to see that this particular stand was using Bio Bags to sell their produce! I sure wish all co-ops and health food stores would switch to this biodegradable and compostable form of plastic!
I wasn't sure what I would do with them when I left the market, but I knew I would figure something out. I ended up steaming them, adding them to a Thai curry, and lastly making this yummy dish. You need to be careful when cooking Romano beans because they can all turn to mush if you overcook them!
This simple side dish is very quick to prepare. The toasted hazelnuts add a luscious flavor and crunch. This recipe is perfect for Phase 3 of the Elimination Diet though could be made for Phase 2 by replacing the nuts with toasted sunflower seeds.
The inspiration from this recipe came from Heidi's 101Cookbooks blog where I noticed a recent photo involving green beans and hazelnuts. Her photos are so lovely, worth the trip over to her blog for sure!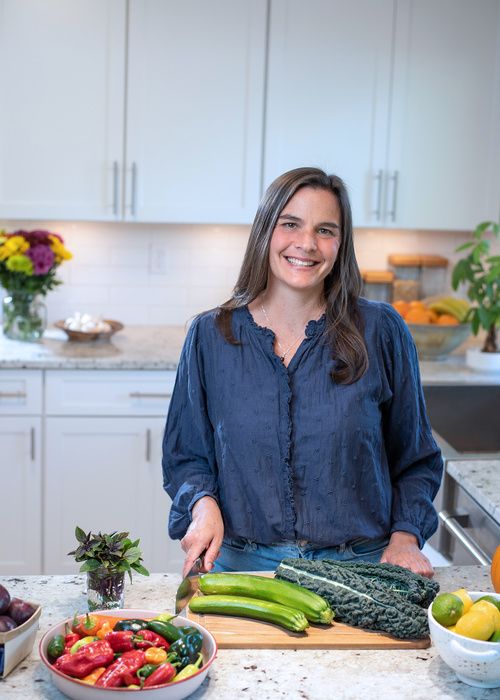 About the Author
Alissa Segersten holds a Bachelor's of Science in Nutrition from Bastyr University and a Master's of Science in Human Nutrition and Functional Medicine from the University of Western States. She is a Functional Nutritionist, the mother of five children, a whole foods cooking instructor, professional recipe developer, and cookbook author. She is passionate about helping others find a diet that will truly nourish them. Alissa is the author of two very popular gluten-free, whole foods cookbooks and guidebooks:
The Whole Life Nutrition Cookbook
and
Nourishing Meals
. She is also the co-author of
The Elimination Diet book
. Alissa is the founder and owner of Nourishing Meals®.
Nourishing Meals Newsletter
Email updates.