Chicken & Wild Rice Salad with Tangerines & Hazelnuts
Ali Segersten
Apr 06, 2010
13 comments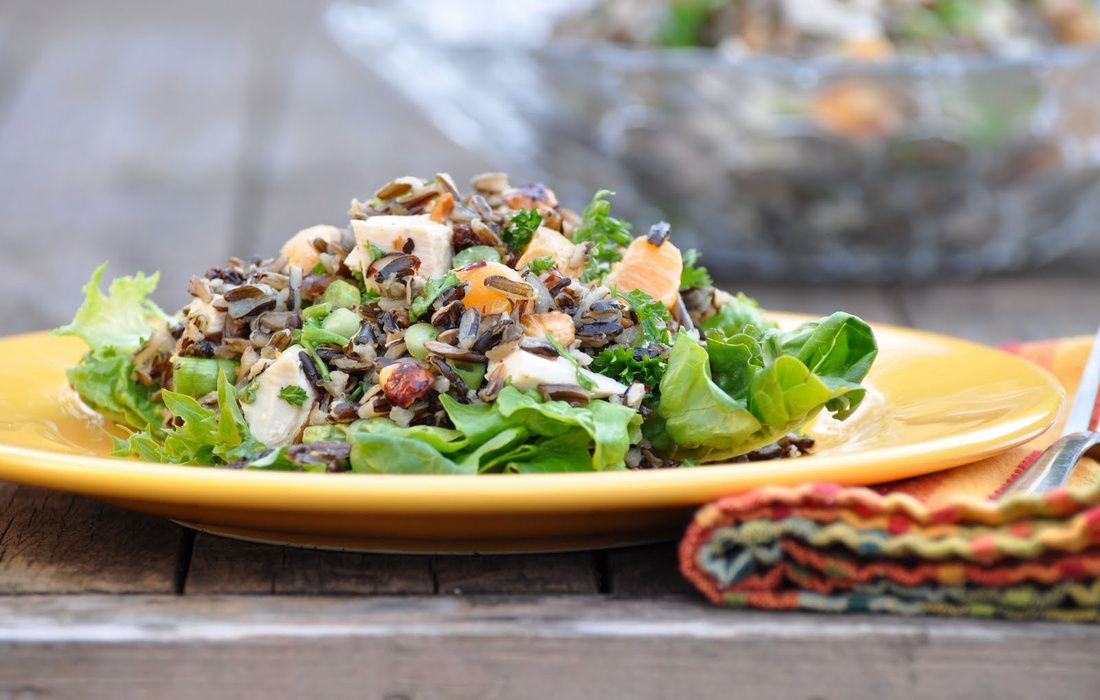 This simple grain salad is something I like to make when I cook a whole chicken for soup. I will save some of the breast meat for enchiladas or salads like this one. Now, if you are vegan please read on to see what I do to make this salad sans meat.
First off let me say that this recipe is really for me, my kids don't like it. Ahh, it's all mixed together! That said, my boys, 2 years, are still young enough to eat anything; their palettes are not as discerning as my 5 and 8-year old daughters are. So yes, they will eat some but not much. My best bet is to leave all of the ingredients separate: salad greens, plain wild rice, chicken, hazelnuts, and tangerines in separate groups on a plate. They love it all this way! And since Tom is vegan, and has been for 29 years, I make a double batch of the salad and put chicken in half and garbanzo beans in the other half.
I really enjoy the sustainable energy from this super nutritious grain salad, especially after a long morning workout. It keeps me going all afternoon! Wild rice is high in protein and fiber and has a delicious, nutty flavor. Combined with tangerines, chicken, hazelnuts, and green onions, it creates a very nutritious meal!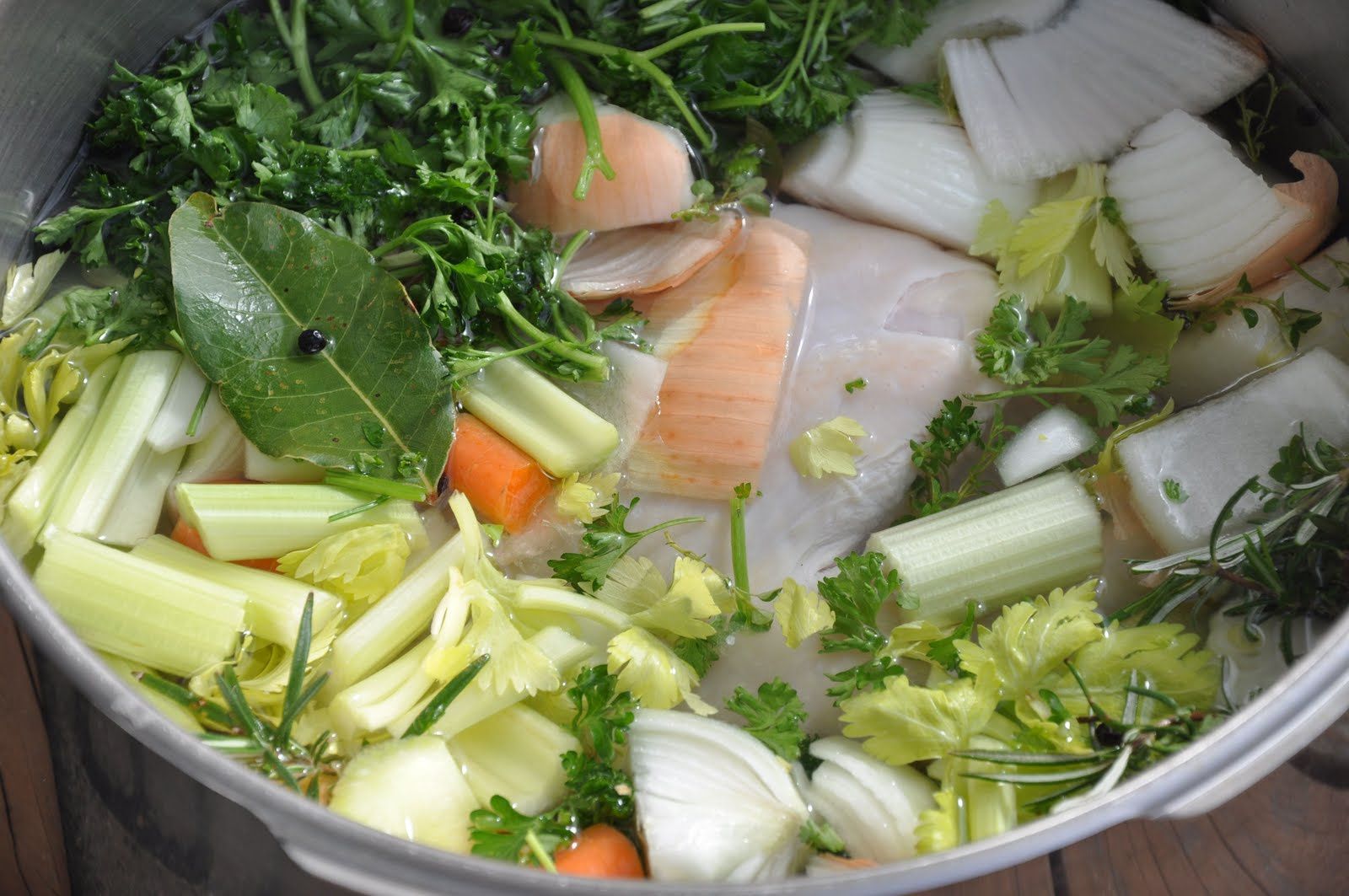 How to cook a whole chicken on the stove:
To cook a whole chicken that results in tender meat, make sure to simmer it at a low heat and not boil. Boiling and fast cooking results in tough meat.
Rinse the chicken and place into an 8-quart pot. Add 1 large chopped onion, 1 whole head garlic cut in half, 1 to 2 carrots, 3 stalks celery, a large handful of fresh parsley, lots of fresh herbs such as rosemary, thyme, oregano, marjoram, and a few bay leaves. Add 2 teaspoons whole black peppercorns and 1 tablespoon sea salt.
Cover the chicken and veggies with water, about 12 cups. Bring to a boil then immediately reduce to a simmer and cook, partially covered, for 1.5 to 2 hours.
Place a colander over another clean 8-quart pot or bowl to strain off the broth. Remove the cooked chicken from the colander and place onto a plate to cool. Now you have a delicious, healing, mineral-rich homemade chicken broth to freeze or make soup out of.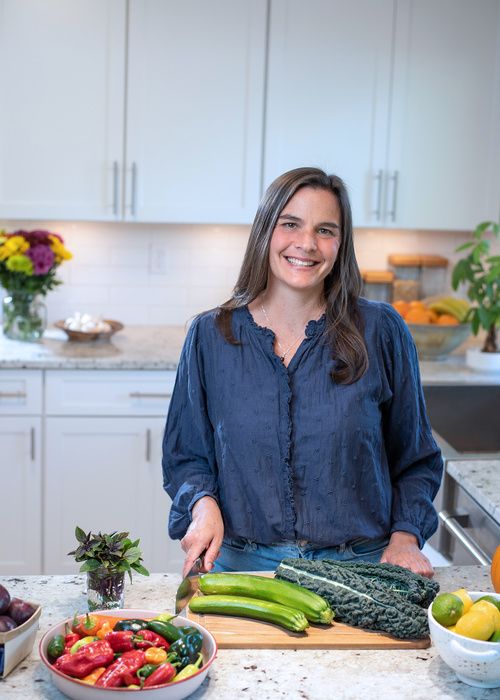 About the Author
Alissa Segersten holds a Bachelor's of Science in Nutrition from Bastyr University and a Master's of Science in Human Nutrition and Functional Medicine from the University of Western States. She is a Functional Nutritionist, the mother of five children, a whole foods cooking instructor, professional recipe developer, and cookbook author. She is passionate about helping others find a diet that will truly nourish them. Alissa is the author of two very popular gluten-free, whole foods cookbooks and guidebooks:
The Whole Life Nutrition Cookbook
and
Nourishing Meals
. She is also the co-author of
The Elimination Diet book
. Alissa is the founder and owner of Nourishing Meals®.
Nourishing Meals Newsletter
Email updates.