Wild Rice Stuffing
Ali Segersten
Nov 25, 2008
8 comments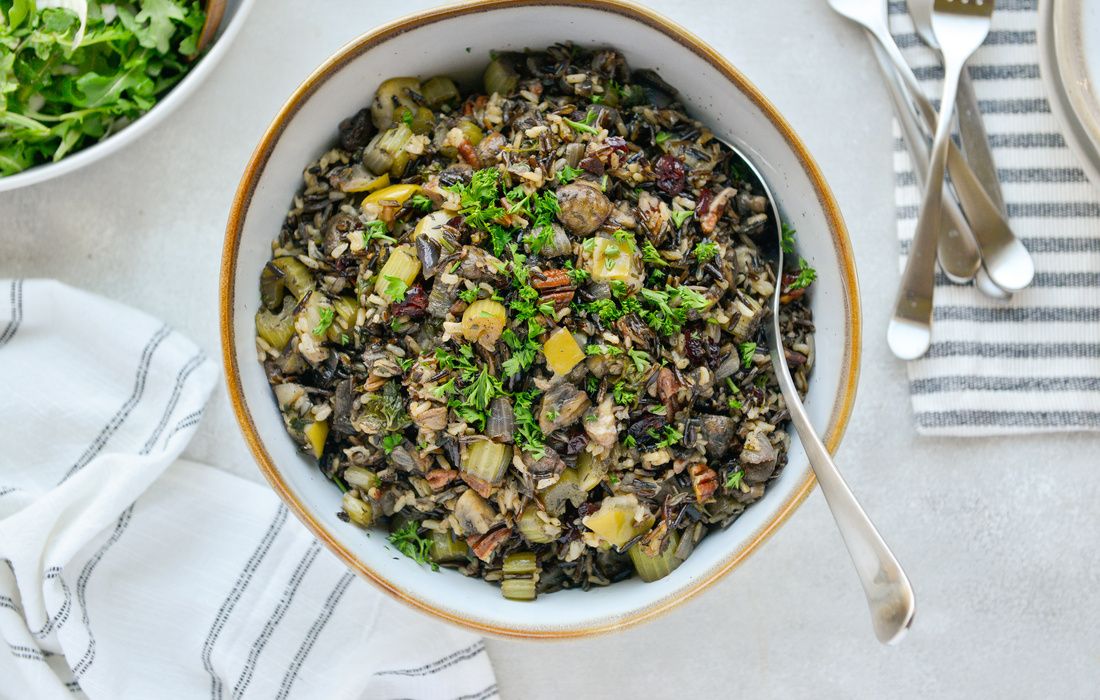 The past few years I have made a delicious, savory, gluten-free wild rice stuffing for the big Thanksgiving Day turkey. We always use half of it to stuff the turkey, while the other half gets baked in a casserole dish. I have not had a recipe for this until today; I usually just toss it all together until it tastes just right. While preparing this at our holiday cooking class last week, I had a number of people ask me for exact measurements, which I just could not give. So today, I dutifully measured every ingredient before I put them into the skillet. The end result was perfection. We enjoyed the stuffing as a main dish for dinner tonight along with the simple additions of braised kale, steamed green beans, and steamed fingerling potatoes.
During dinner we offered our 3-year old daughter some fingerling potatoes and she promptly replied that she doesn't eat fingers! I just had to share that little bit of 3-year old wisdom.
The stuffing can easily be made a day ahead of time for all of you who are super organized and like to plan. For those of you who are new to gluten-sensitivity, please remember that your Turkey is not gluten-free if it has bread (made with wheat) stuffing inside of it. If you are going to be attending another Thanksgiving dinner, then you can suggest to have the cook use a rice stuffing or you may just need to enjoy some of the other side dishes that are naturally gluten-free.
When it comes to roasting the turkey, I usually layer onion slices, celery, and plenty of fresh herbs on the bottom of the pan just beneath the turkey. Then fill the pan with about 1/4 inch of water. These flavors infuse into the turkey and drippings during roasting for a rich, savory flavor. I also like to brine a turkey using salt, apple cider, and herbs. Don't be afraid of salt! I generously salt the top of the turkey with Herbamare, which is a flavorful herb-infused sea salt. A few dashes of olive oil and a handful of chopped herbs are sprinkled over the top for more flavor.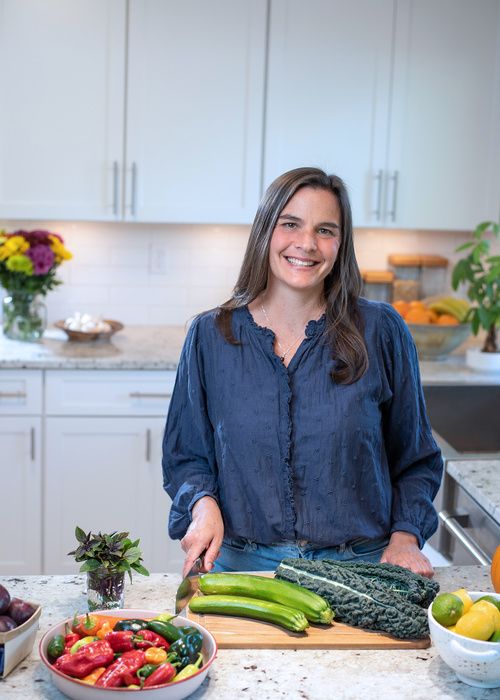 About the Author
Alissa Segersten holds a Bachelor's of Science in Nutrition from Bastyr University and a Master's of Science in Human Nutrition and Functional Medicine from the University of Western States. She is a Functional Nutritionist, the mother of five children, a whole foods cooking instructor, professional recipe developer, and cookbook author. She is passionate about helping others find a diet that will truly nourish them. Alissa is the author of two very popular gluten-free, whole foods cookbooks and guidebooks:
The Whole Life Nutrition Cookbook
and
Nourishing Meals
. She is also the co-author of
The Elimination Diet book
. Alissa is the founder and owner of Nourishing Meals®.
Nourishing Meals Newsletter
Email updates.