Lemon-Walnut Green Bean Salad
Ali Segersten
Jun 24, 2010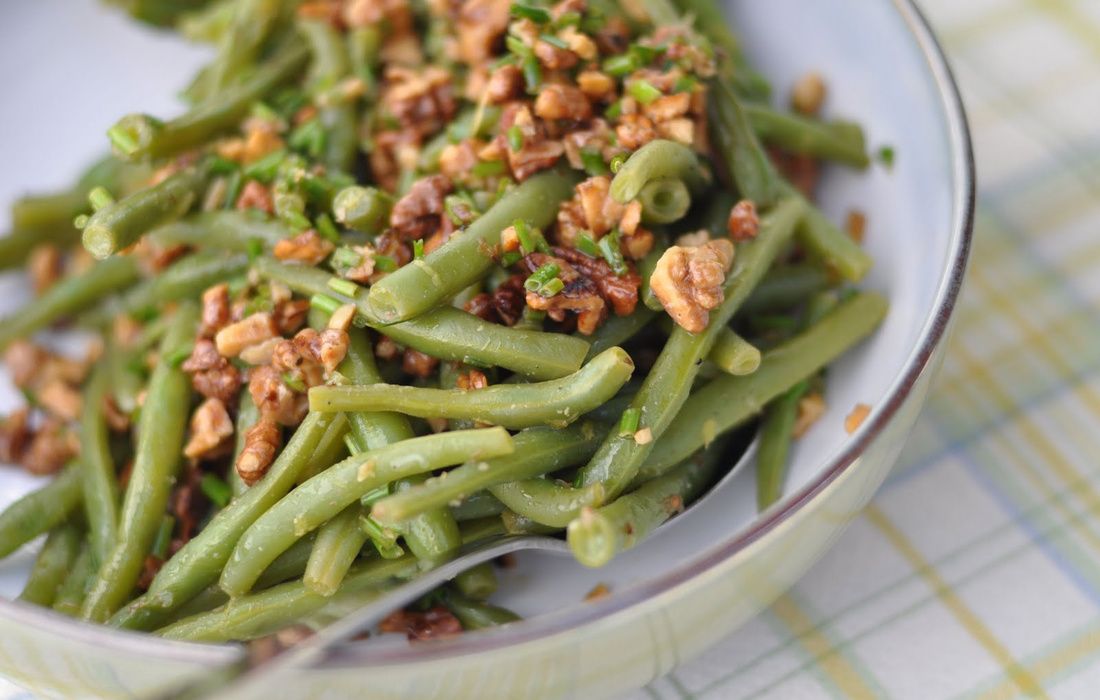 Today was the first really warm day we have had this year! Beautiful and sunny. A perfect day for a light vegetable salad. Blanched green beans, lemon zest, a dash of olive oil, and roasted walnuts create this refreshing summer salad, perfect for picnics in the park or summer barbecues.
My good friend Pavlina Ortiz stopped over today with her two boys. She is an amazing photographer specializing in babies, children, and families. I've been working with her to improve my photography. Plus, she is letting me try out some of her lenses! Today's photos were shot with her 50mm f/1.4D lens. Such fun! And still so much more to learn.
This green bean salad would pair well with barbecued chicken made with my Homemade Chipotle Barbecue Sauce, a Cold Spaghetti Salad, a fresh, baby green salad dressed with my Pepper-Mint Dressing, and quite possibly Watermelon Sorbet for dessert!