Zippy Kale Salad with Fennel, Sweet Onion, and Goji Berries
Ali Segersten
Aug 08, 2014
1 comment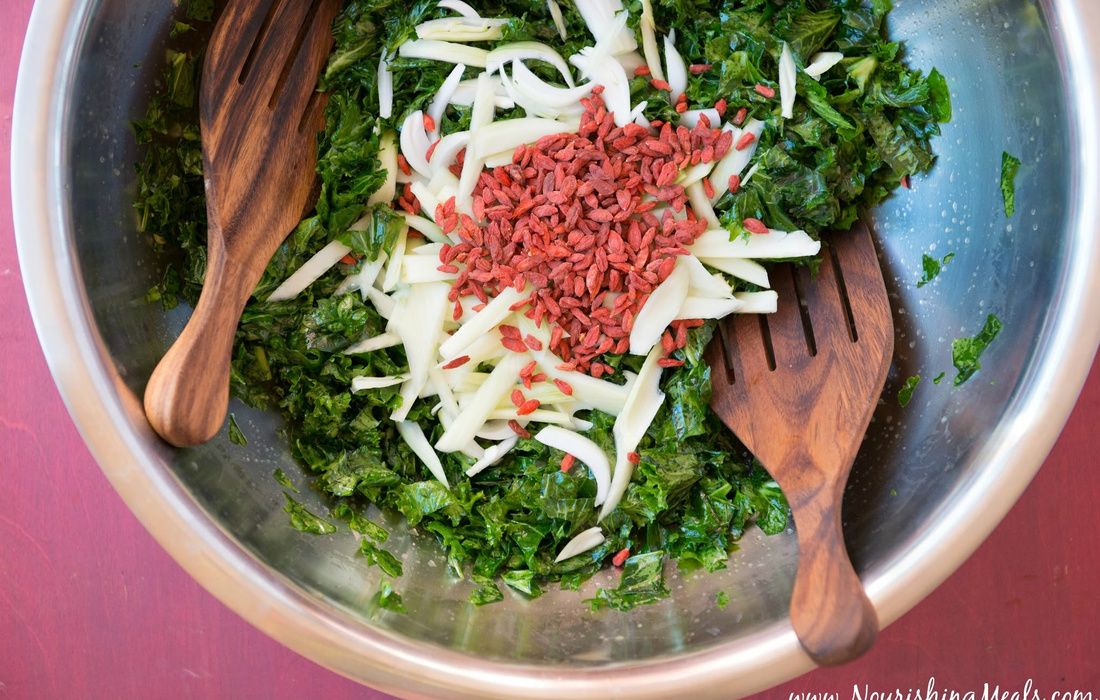 My garden is going nuts this year. I've never had so much kale! Everything is so lush and beautiful. I planted rows of sweet onions amongst the kale and other vegetables. Little did I know last spring, but allium vegetables are great at deterring aphids. Almost all of my kale this year is aphid-free. We've been making kale sautés, kale and egg frittatas, creamed kale, kale in soup, kale salads…..kale everything!
This raw kale salad has a zippy grapefruit dressing that counteracts the bitter of the kale. Although the amount of chopped kale called for in this recipe seems like a lot, keep in mind that after it's massaged with the dressing it looks like a small salad for about 6 people! I've been using siberian kale from my garden in my kale salads because it is so tender and mild, however any variety of kale will work. 
Kale is a vegetable powerhouse! It's high in sulforaphane, a compound that stimulates your body's own production of powerful antioxidant and detoxification proteins, which help to safely remove environmental toxins from your body and protect your cells. If you want to learn more about detoxification and how you can protect yourself from environmental toxins….as they relate to blood sugar dysregulation, diabetes, obesity, infertility, and just about every chronic disease……you can register for the FREE online Detox Summit going on now through August 11th. Each day's talks will only be available for 24 hours so be sure to register today. I listened to them yesterday on my iPhone plugged into some speakers while pitting 20 pounds of organic cherries!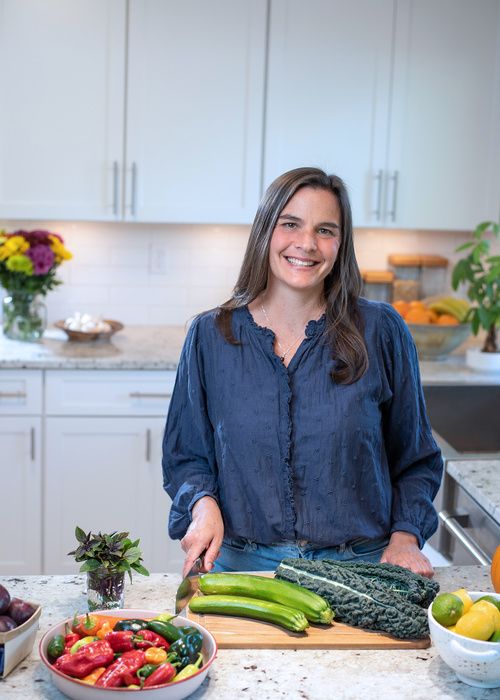 About the Author
Alissa Segersten holds a Bachelor's of Science in Nutrition from Bastyr University and a Master's of Science in Human Nutrition and Functional Medicine from the University of Western States. She is a Functional Nutritionist, the mother of five children, a whole foods cooking instructor, professional recipe developer, and cookbook author. She is passionate about helping others find a diet that will truly nourish them. Alissa is the author of two very popular gluten-free, whole foods cookbooks and guidebooks:
The Whole Life Nutrition Cookbook
and
Nourishing Meals
. She is also the co-author of
The Elimination Diet book
. Alissa is the founder and owner of Nourishing Meals®.
Nourishing Meals Newsletter
Email updates.