Gluten-Free Pumpkin Quinoa Cornbread
Ali Segersten
Nov 17, 2010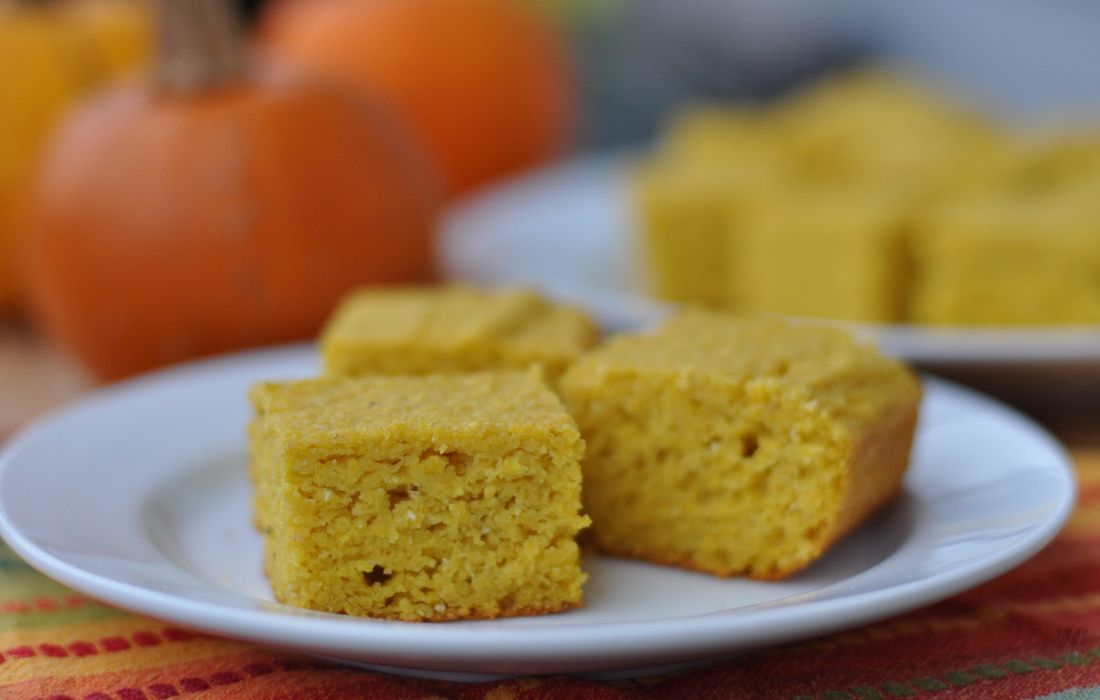 This pumpkin cornbread recipe uses quinoa flour as part of the ingredients, though the overall cornbread flavors are not overpowered by quinoa's strong taste. Adding in a whole cup of pumpkin puree adds a touch of sweetness that creates balanced flavors and a wonderfully moist cornbread.
This cornbread recipe is naturally gluten-free and doesn't require any gums or starches. It only has a few ingredients and can be whipped up in a snap! Serve it with a spicy chili recipe or your favorite warming bean soup. This recipe would also be a fantastic accompaniment to this Black Bean and Yam Stew recipe.
For detailed instructions on making pumpkin puree you can view a recent blog post I did on How to Make Homemade Pumpkin Puree. If you are gluten-sensitive then be sure to purchase a gluten-free cornmeal. Many companies grind their cornmeal on equipment that also grinds wheat flour and other glutenous grains. Bob's Red Mill offers a gluten-free cornmeal but make sure to read the label because they also offer a cornmeal that is not gluten-free. Arrowhead Mills also offers an organic gluten-free cornmeal.