Sweet and Spicy Kale Chips
Ali Segersten
Oct 28, 2011
30 comments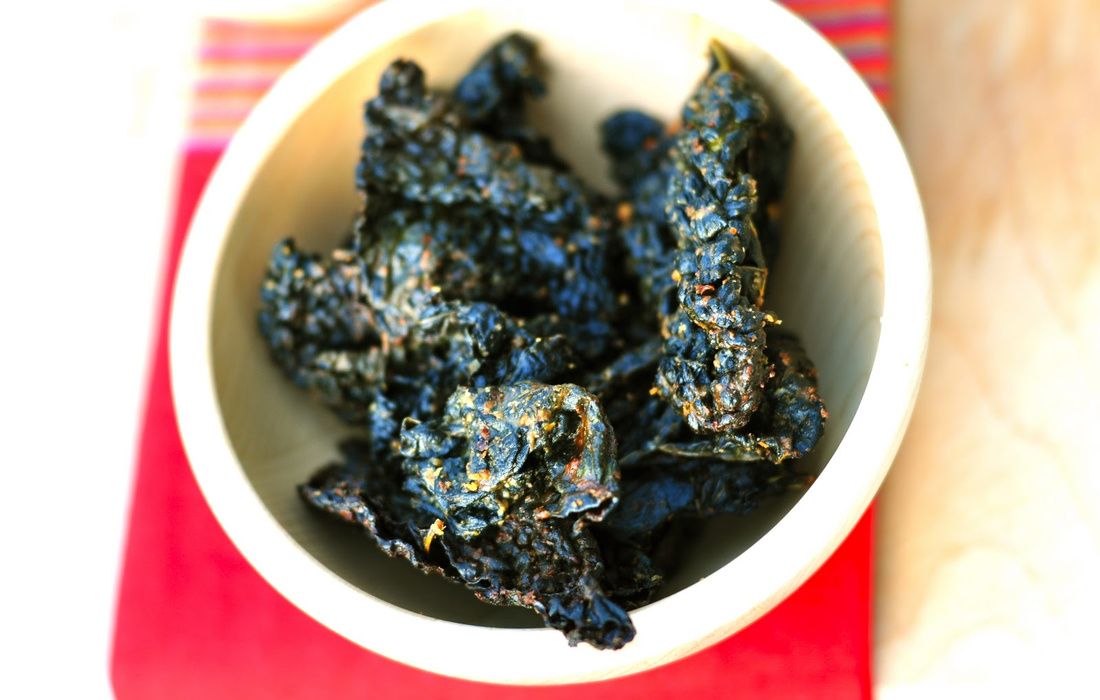 Warning: Kale Chips are highly addictive! There are so many different ways to make kale chips. Usually I just toss kale pieces in olive oil and sprinkle with sea salt. Blended cashews, red peppers, lemon, and nutritional yeast is another popular combination. Here I combine a little almond butter, lime, olive oil, maple syrup, and chili flakes to create a very addictive, yet healthy snack. This kale chip recipe is the perfect thing to bring to any spooky Halloween parties you may be attending this weekend!
Kale chips can be baked at a low temperature in the oven or dehydrated in a food dehydrator at 115 degrees overnight, or about 10 to 12 hours. I always have great intentions of making large batches of kale chips and then storing them in glass jars on the counter for the kids to munch on but they never make it that far. I prefer making kale chips with curly kale because all the good stuff that you drizzle over the kale tends to stick a bit more. But since we have a lacinato kale forest in our back yard that is what I have been using. Lacinato kale is also called black kale, Tuscan kale, or dinosaur kale by the way.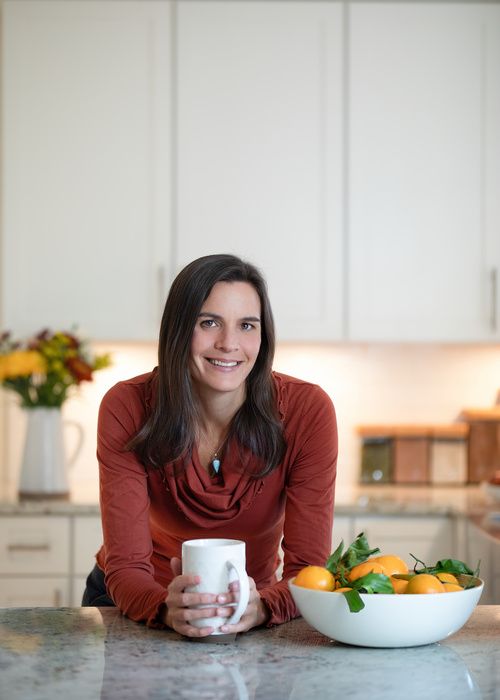 About the Author
Alissa Segersten holds a Bachelor's of Science in Nutrition from Bastyr University and a Master's of Science in Human Nutrition and Functional Medicine from the University of Western States. She is a Functional Nutritionist, the mother of five children, a whole foods cooking instructor, professional recipe developer, and cookbook author. She is passionate about helping others find a diet that will truly nourish them. Alissa is the author of two very popular gluten-free, whole foods cookbooks and guidebooks:
The Whole Life Nutrition Cookbook
and
Nourishing Meals
. She is also the co-author of
The Elimination Diet book
. Alissa is the founder and owner of Nourishing Meals®.
Nourishing Meals Newsletter
Email updates.