Plantain Crepes (grain-free, nut-free)
Ali Segersten
Jul 06, 2014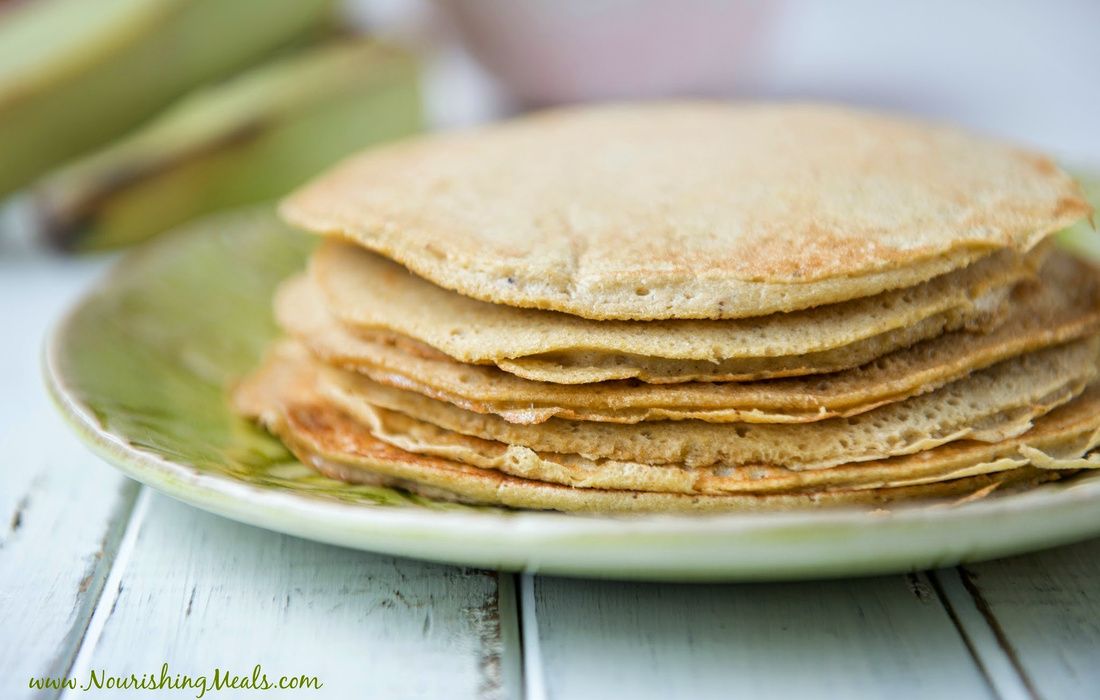 I created this simple plantain crepe recipe one morning on a whim, out of a need to feed my family. The kids were starving, begging for something quick. I had a bunch of plantains on my counter and plenty of pastured eggs in my fridge so I just tossed ingredients into the Vitamix and came up with a very easy gluten-free and grain-free crepe recipe. Everyone loved them, and a few minutes later all of the crepes had disappeared! The kids were hungry for more, so I made another batch, measured everything carefully, and jotted the recipe down so we could make them again. These simple whole food crepes have now become a breakfast staple! Use this recipe to test eggs during Phase 3 of The Elimination Diet.
This recipe can also be found in my new Nourishing Meals cookbook and guidebook for raising healthy children!
There are so many ways you can serve them. Here are our favorite sweet and savory ideas. Just add the fillings to one side of the crepe, then roll it up and enjoy! Please share below in the comments your favorite fillings!
Sweet:
long strips of bananas and dollops of raw almond butter
a sprinkling of cinnamon and coconut sugar
homemade berry jam and a dollop of coconut sour cream
mashed fresh strawberries and a dollop of organic Greek yogurt
Savory:
smoked wild salmon, baby arugula, chives, and organic cream cheese
cashew cream cheese, organic turkey slices, fresh dill, butter lettuce
hummus, avocado, red onion slices, and broccoli leaves
cabbage sautéed with cumin seeds, leftover cooked chicken, and sliced avocado or guacamole