Chocolate Layer Cake
Ali Segersten
Feb 27, 2009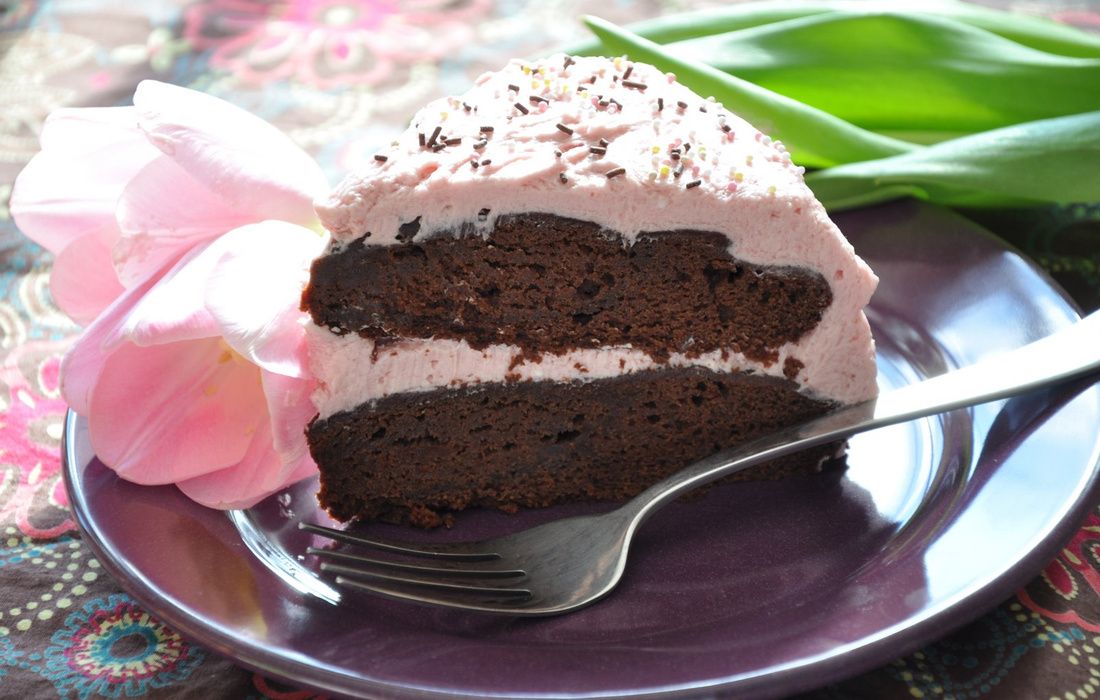 Sound too good to be true? Here I present to you a fabulous-tasting chocolate layer cake. Moist and delicious. Tender and rich. Chocolate at its best. Allergen-free. No gluten, dairy, eggs, soy, corn, or sugar!
Seriously, you just can't go wrong here.
I modified my Decadent Chocolate Bundt Cake on page 342 of my cookbook to be made into a layer cake. I took out the cup of beets and the one cup of water and replaced them with 1 cup of prunes in which you soak in 1 1/2 cups of boiling water and then puree into a smooth paste.
Don't get me wrong I still love this cake made with the beets. I am a lover of beets prepared any and all ways. Though the prunes in this version add moisture, sweetness, and a certain binding action that makes it work very well in a layered cake.
Still, if you don't want to fuss with layers then just pour the batter into a greased 9x13-inch baking dish and bake away. You can add the refined sugar-free frosting below if desired. I've never been the biggest fan of frosting, though this frosting recipe is not too sweet and helps keep the cake moist for days. Frosted or not, this cake is a winner!