Yellow Split Pea Dal
Ali Segersten
Apr 07, 2009
18 comments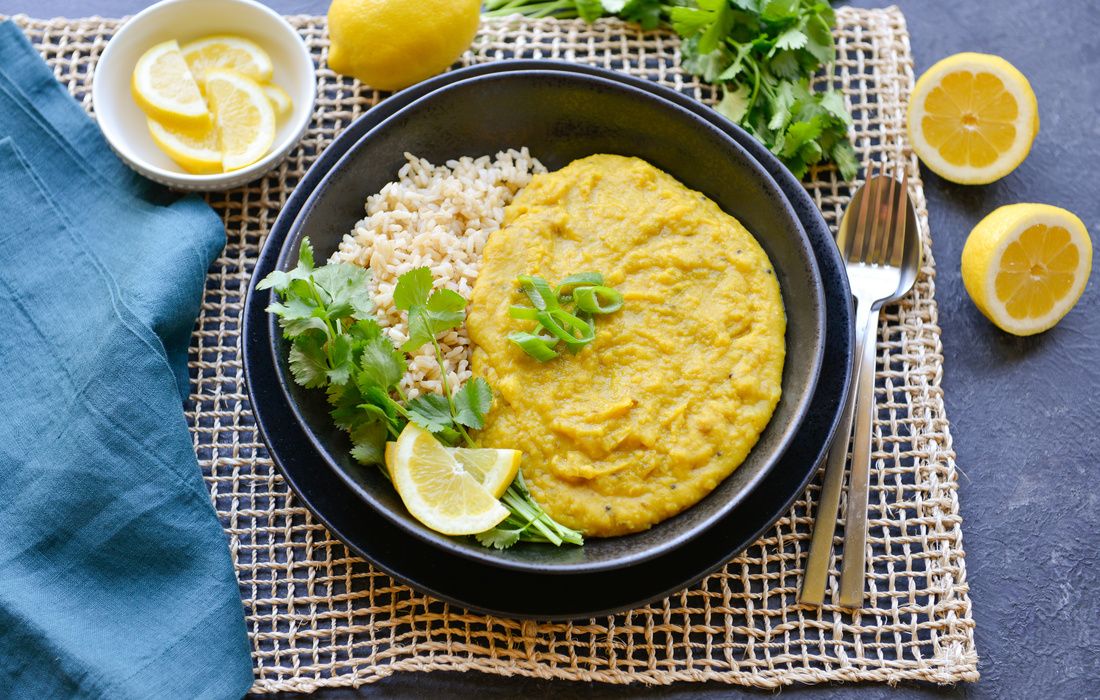 Well, we have been very busy lately. Hence the two-week gap in posting to the blog. Tom has been working for months now round the clock on a research paper entitled "Nutritional Deficiencies in Celiac Disease, is Supplementation Necessary?" He is just about done with it, and I am looking forward to reading it! I will let you know when it is published and provide a link to it.
Here on the home front we have been dealing with the infamous Chicken Pox running through all of four of our children. My seven year old got it first two weeks ago, and now my four year old and one of my twin boys has it. The other twin has yet to get it, but I imagine we are just around the corner from it. Better to just get it all done at once I guess! Did you know that Olive Leaf extract helps with chicken pox? I give it to the girls in a capsule and we also break open the capsules and make a paste with water and coconut oil to spread on their skin. It helps to stop the virus from replicating. Just thought I would share this little piece of invaluable information.
On to food now...
The other night I was craving some sort of spicy red lentil dal, but when I went into the pantry to get out the lentils I realized we were out. I had a container of yellow split peas so I thought I would try those out. I just dumped everything into the pot without measuring and out came a fabulous, comforting, spicy dal (Indian stew) that we served over quinoa. So tonight I set off to recreate my "masterpiece" by measuring everything as I added it to the pot. We served it tonight over cooked quinoa again with Roasted Cauliflower on the side. My 15 month old twins love roasted cauliflower!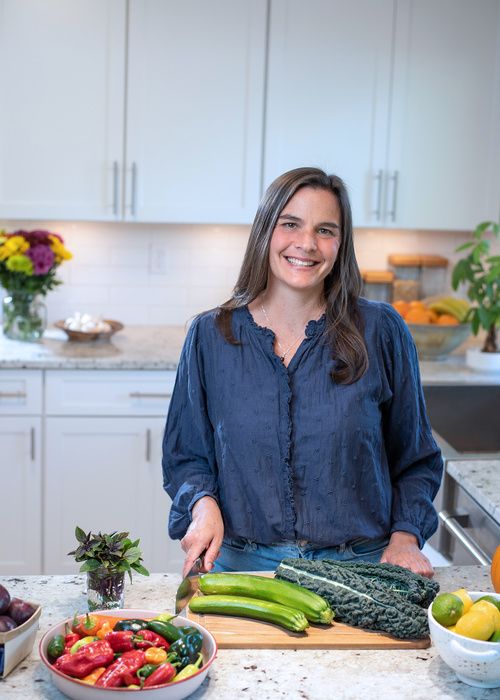 About the Author
Alissa Segersten holds a Bachelor's of Science in Nutrition from Bastyr University and a Master's of Science in Human Nutrition and Functional Medicine from the University of Western States. She is a Functional Nutritionist, the mother of five children, a whole foods cooking instructor, professional recipe developer, and cookbook author. She is passionate about helping others find a diet that will truly nourish them. Alissa is the author of two very popular gluten-free, whole foods cookbooks and guidebooks:
The Whole Life Nutrition Cookbook
and
Nourishing Meals
. She is also the co-author of
The Elimination Diet book
.
Nourishing Meals Newsletter
Email updates.