Butternut Squash Casserole with Sage and Shallots
Ali Segersten
Nov 23, 2009
10 comments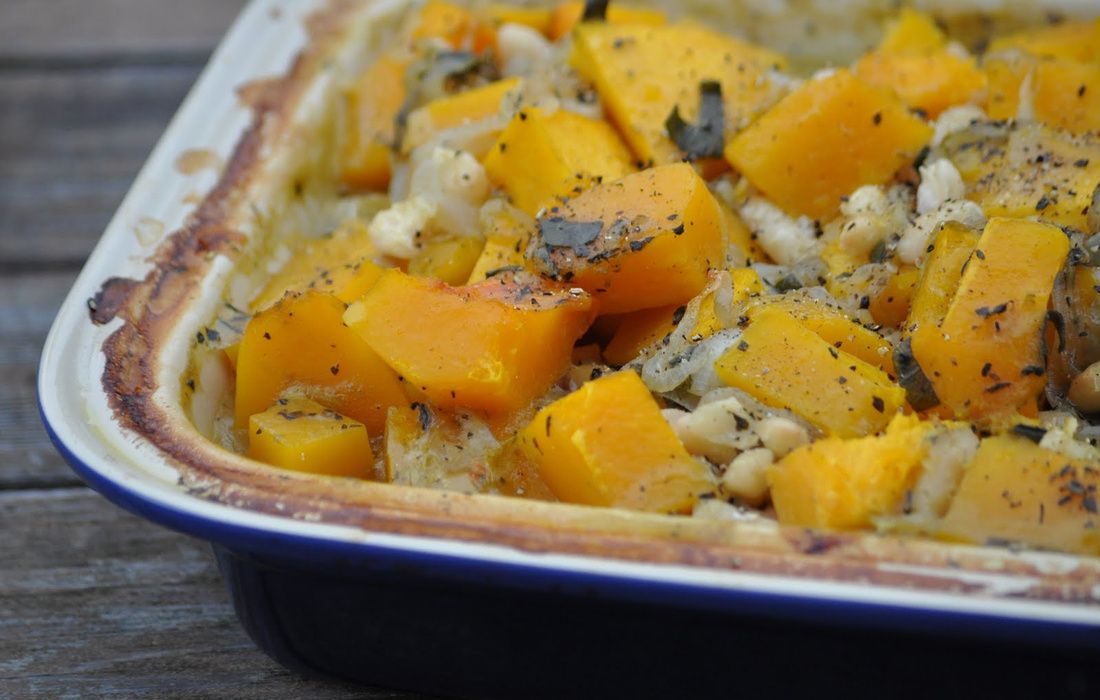 Here is a vegan alternative to the traditional Thanksgiving turkey....a casserole with the flavors of Turkey. Poultry seasoning, sage, shallots, beans, squash, and apples all slowly cooked to perfection in the oven. The vegetable stock and arrowroot provide a thick sauce that holds the flavors. Served over wild rice and topped with a cranberry sauce, and you have nourishing meat-free Thanksgiving main dish!
This recipe was inspired by a phone conversation I had with a friend of mine. She was looking for meat-free Thanksgiving recipes, like casseroles with beans and squash, and asked if I had any recipes. For hours after our conversation and while cleaning my house, this recipe slowly evolved in my mind. I made it a few days later and it was good, but tasted a little flat when served without the Cranberry Sauce. It needed something acidic to balance the flavors. I thought about using tomatoes, vinegar, or citrus but wanted to keep those out in order to create a recipe that didn't consist of any common allergens (citrus and tomatoes are common).
Granny Smith Apples! Yes!
I added two peeled, chopped apples to the casserole and made it again today using cranberry beans instead of cannellini beans. It was delicious! I served it with my Whole Grain Flatbread recipe for dinner this evening.
I should mention that my kids didn't like the casserole….unfortunately. They usually will only eat squash if it is made into a puréed soup. I don't know why they are picky with this vegetable, but they are. Luckily I had also just made a big pot of lentil soup which they happily devoured!
Please note that these photos were taken with my first batch of casserole. The second batch (the following recipe) has more of a saucy casserole feel from the apples which practically fall apart during cooking.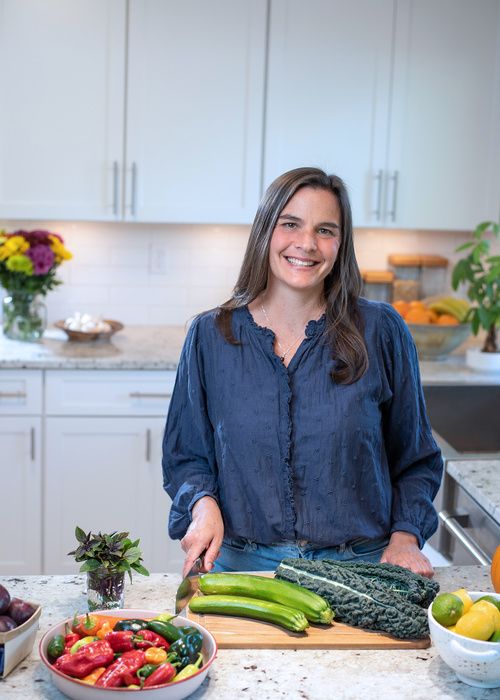 About the Author
Alissa Segersten holds a Bachelor's of Science in Nutrition from Bastyr University and a Master's of Science in Human Nutrition and Functional Medicine from the University of Western States. She is a Functional Nutritionist, the mother of five children, a whole foods cooking instructor, professional recipe developer, and cookbook author. She is passionate about helping others find a diet that will truly nourish them. Alissa is the author of two very popular gluten-free, whole foods cookbooks and guidebooks:
The Whole Life Nutrition Cookbook
and
Nourishing Meals
. She is also the co-author of
The Elimination Diet book
. Alissa is the founder and owner of Nourishing Meals®.
Nourishing Meals Newsletter
Email updates.