Candied Walnuts: An Edible Holiday Gift
Ali Segersten
Dec 22, 2009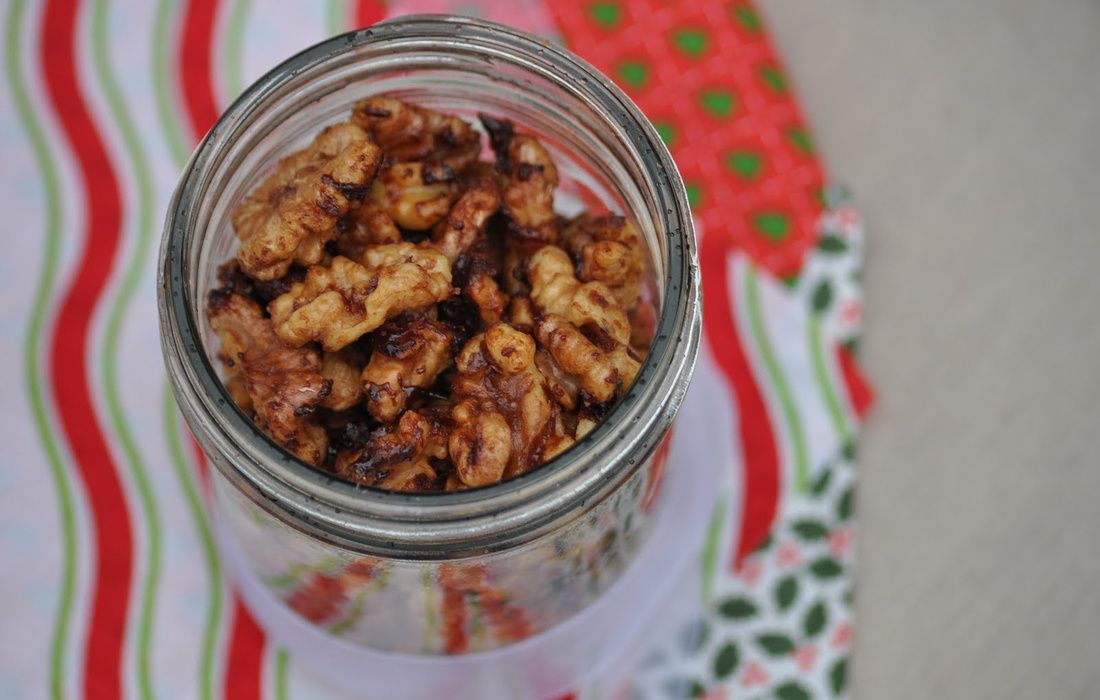 If you are looking for a great (edible) gift idea during the last minute Christmas frenzy, I've got a quick an easy one for you. Candied nuts made without refined sugars! The girls and I like to make them every year to give as gifts. This year we made them, packaged them in glass jars, placed pretty Christmas fabric and ribbon on them, and gave them as gifts to teachers and friends.
I actually posted this recipe last November, just after I started this blog, before I understood that it is best share one recipe per post. You can view this recipe in my Pear and Hazelnut Salad with Creamy Cranberry Dressing post. Just scroll down, you'll find it.
Happy Holidays to all! Hope your days are Merry and Bright!