Garlic Rosemary White Bean Dip
Ali Segersten
Apr 13, 2010
25 comments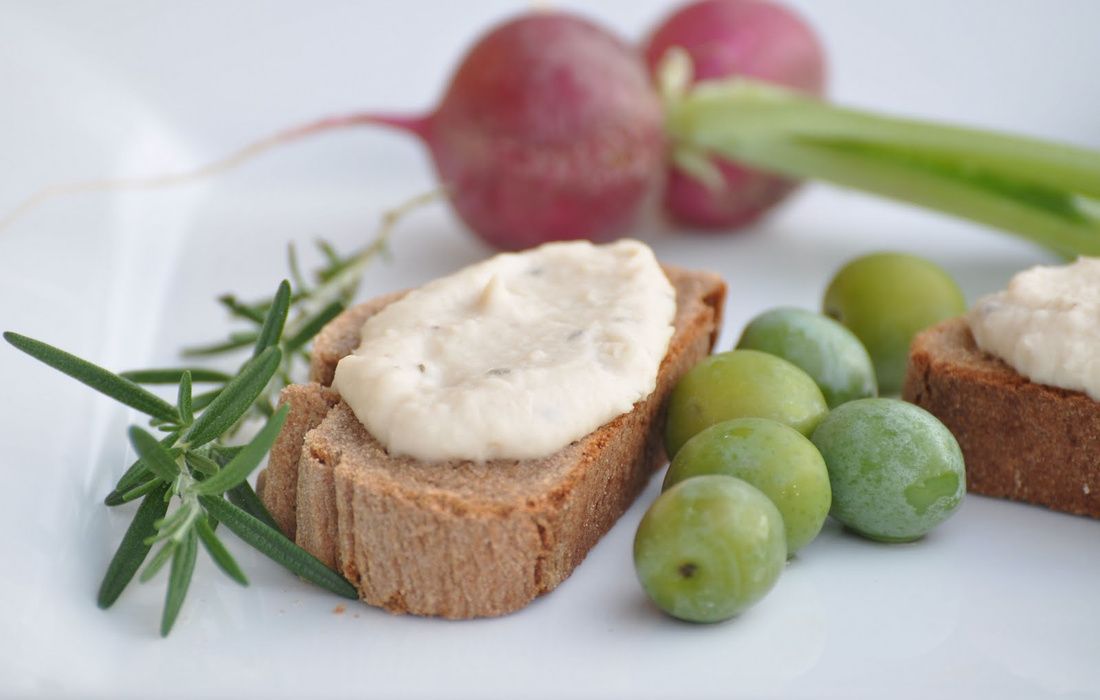 The other day a wonderful friend came to visit us from Seattle along with her children. She brought a spread of beautiful, delicious food to share. I also cooked up a lovely white bean, olive, tomato pasta sauce to go over noodles. I had plenty of leftover white beans in the pot which I wasn't sure yet what to do with. Well, my friend suggested I make a white bean dip.
And so I did.
We have been enjoying it spread over slices of a crusty whole grain, gluten-free baguette that I have been making. My kids beg me to make this recipe almost daily now. It is a kneadable, gluten-free, vegan yeast bread I developed with very little starch and only a smidgen of xanthan gum. It is moist and dense with a flavor and that resembles 100% wheat bread. Hint: it will be in my next book.
In other news:
I received this email last November (2009) from a reader who offered this suggestion (and I think it is a great one):
".....this is the best food site i have found. i love your GF and vegan recipes! thank you so much. i've spread the word to all my friends.
here's an idea: every month ask people to send in ingredients that they would like to see a dish made out of plus any restrictions (ie, no gluten, no meat, no tomatoes, etc). pick one submission and come up with a recipe and post it. it's a fun way to get people involved but also some people have weird restrictions and it's a way to come up with something tasty for them.
that's how i found you: i wanted something with yams w/out sugar and gluten. i found your black bean soup with cabbage salad. totally excellent. i've been eating the cabbage salad every night for a week now. i'm hooked. so is everybody whom I've made it for."
So there you have it. If you have any foods lurking around your fridge needing to be used and/or you have some food restrictions, would you please leave a comment below listing a few ingredients you would like me to create a recipe from, plus any food restrictions?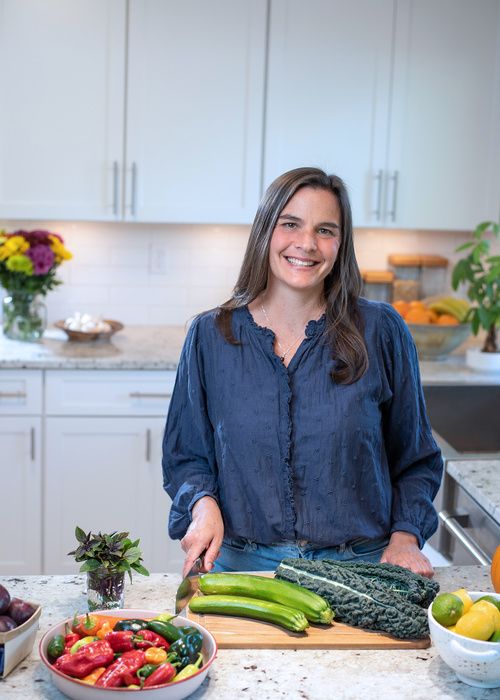 About the Author
Alissa Segersten holds a Bachelor's of Science in Nutrition from Bastyr University and a Master's of Science in Human Nutrition and Functional Medicine from the University of Western States. She is a Functional Nutritionist, the mother of five children, a whole foods cooking instructor, professional recipe developer, and cookbook author. She is passionate about helping others find a diet that will truly nourish them. Alissa is the author of two very popular gluten-free, whole foods cookbooks and guidebooks:
The Whole Life Nutrition Cookbook
and
Nourishing Meals
. She is also the co-author of
The Elimination Diet book
. Alissa is the founder and owner of Nourishing Meals®.
Nourishing Meals Newsletter
Email updates.