Giving Thanks Recipes: Salads and Vegetables
Ali Segersten
Nov 24, 2008
2 comments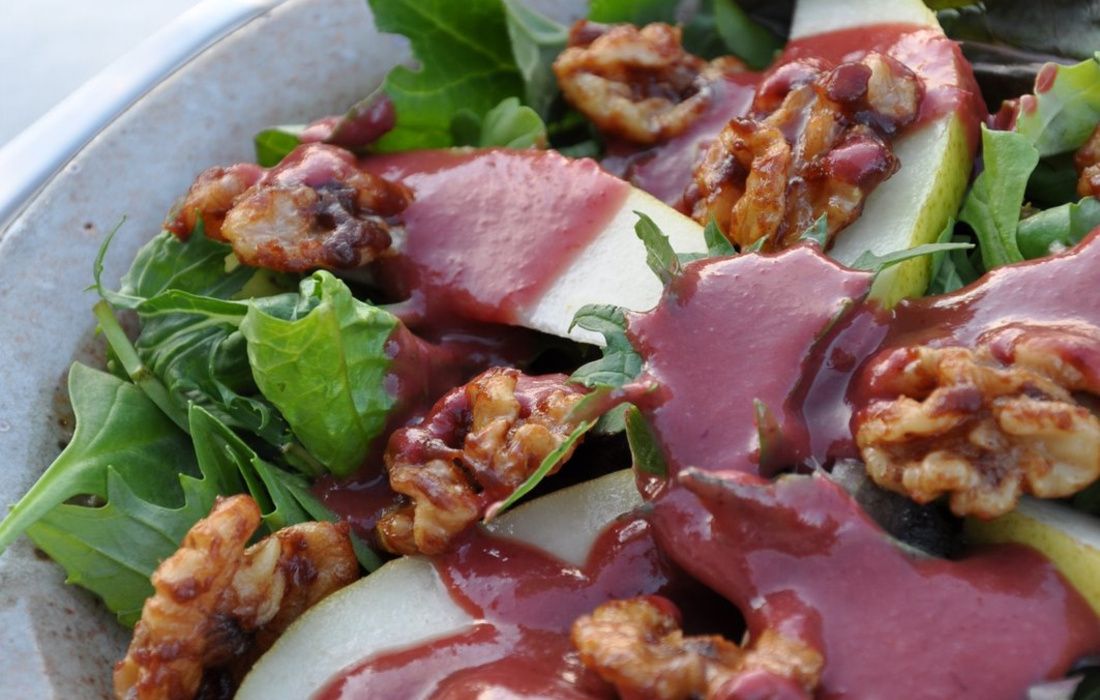 What do you have to be thankful for? Family, friends, a warm house, a cozy fire, delicious food? There is so much to be grateful for; just stop and think about it for a minute.
This morning I slept in until 10am! Now that is something to be grateful for. The babies woke up quite a bit last night leaving me quite sleep deprived early this morning. Tom took all the kids downstairs, and, with the shades wide open and the sun shining in, I slept for an extra 2 1/2 hours!
After I finally awoke, I started down the stairs to join everyone who sounded to all be quite happy. I stopped midway to see the girls running back and forth in the hall squealing and giggling with delight. The babies were imitating them by crawling back and forth as fast as they could giggling as they went. It was quite a sight to see. I stood quietly for a while to get an uninterrupted glimpse. At that moment I felt grateful to see all of my children so happy and healthy playing together in the morning sunlight.
Thanksgiving, food, family, friends. How about sharing food that is gluten-free? We can all feel grateful for that. Grateful that our loved ones with celiac disease or gluten-sensitivity can eat without becoming sick. Grateful that we can share food that is nourishing to all of us. Grateful for being healthy and alive.
This Thanksgiving Season I wanted to share with you a series of gluten-free recipes to bring to your upcoming feast. Please stay tuned in the days to come for more recipes, including a Wild Rice Stuffing, Pumpkin Spice Cake, and more!
The following salad recipe is something I created a few years ago when my dear friend, Kathy, invited me over to her house to learn how to prepare a meal with what was available. She was hungry to learn my kitchen wisdom and I was happy to share a meal with a friend. She had bought a beautiful piece of salmon and wanted to watch how I prepared it. I decided to create Wild Salmon with Lemon, Garlic, and Thyme, which can now be found in my book, The Whole Life Nutrition Cookbook. I checked out her refrigerator and pantry to see what she had available. I pulled out the fresh cranberries, shallots, oranges, olive oil, and balsamic vinegar and slowly a cranberry salad dressing evolved. We also cooked a pot of quinoa, steamed some broccoli, and toasted some nuts for the salad. Below is the salad we created that day. Please note: for this Thanksgiving recipe we are using candied walnuts in place of the hazelnuts (recipe below). Enjoy!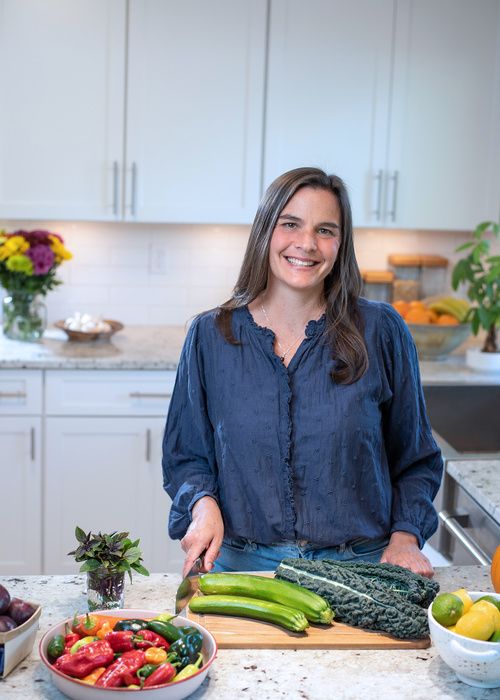 About the Author
Alissa Segersten holds a Bachelor's of Science in Nutrition from Bastyr University and a Master's of Science in Human Nutrition and Functional Medicine from the University of Western States. She is a Functional Nutritionist, the mother of five children, a whole foods cooking instructor, professional recipe developer, and cookbook author. She is passionate about helping others find a diet that will truly nourish them. Alissa is the author of two very popular gluten-free, whole foods cookbooks and guidebooks:
The Whole Life Nutrition Cookbook
and
Nourishing Meals
. She is also the co-author of
The Elimination Diet book
. Alissa is the founder and owner of Nourishing Meals®.
Nourishing Meals Newsletter
Email updates.