Orange-Wasabi Cabbage Salad
Ali Segersten
Dec 21, 2009
15 comments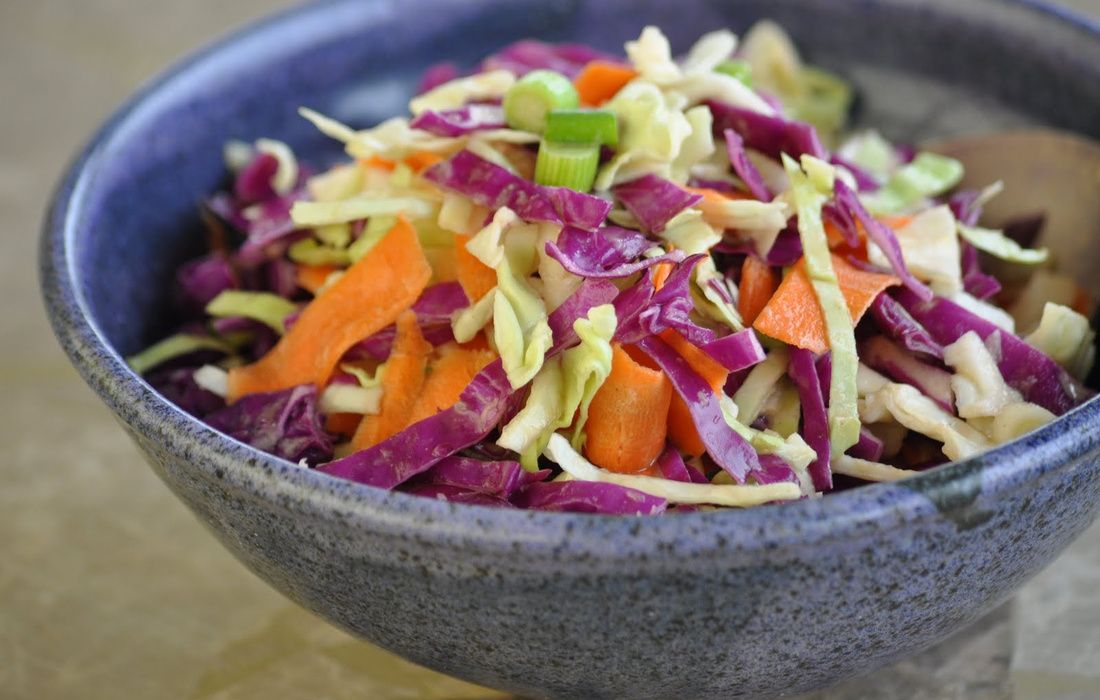 I absolutely love raw cabbage. I love the crispy crunch with every bite. I love the way it makes me feel...healthy and alive, my digestion strong. It feels cleansing. Luckily my children like cabbage too, though my girls have decided they like their cabbage plain, no dressing please. I gave this salad to my twin boys who turned two yesterday and one of them loved it while the other one spit it out.
I have found that the first three years of life is the most important time for introducing foods. Offering toddlers a wide variety of foods is key to their eating habits for the rest of their lives. They will most likely go through phases where they turn their nose up at foods they loved just a month ago. For example, our first daughter, Lily, decided around 3 years old that she didn't like beans. She was almost 4 until she ate them again. I just kept offering and didn't give up. One trick I have found to be helpful is to offer a child a "try-it bite" of a new food or flavor. I tell my girls they can spit it out if they don't like it. Every time we have that food I offer anther "try-it bite" and sometimes, but not always, they decide they like it. The key is to not give up on your children just because they don't like something at first.
So if you have young children, you may want to save some of this salad before dressing it. They can munch on the cabbage and carrots with their meal and then try some with the dressing too.
Fun Food Fact: Did you know that the phytochemicals in cabbage signal our genes to produce enzymes involved in detoxification? In addition, the phtyochemicals in cabbage are cancer-protective. So eat up! :)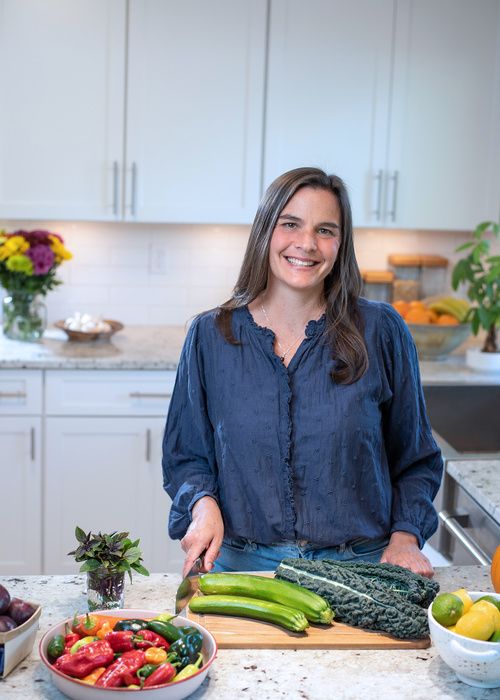 About the Author
Alissa Segersten holds a Bachelor's of Science in Nutrition from Bastyr University and a Master's of Science in Human Nutrition and Functional Medicine from the University of Western States. She is a Functional Nutritionist, the mother of five children, a whole foods cooking instructor, professional recipe developer, and cookbook author. She is passionate about helping others find a diet that will truly nourish them. Alissa is the author of two very popular gluten-free, whole foods cookbooks and guidebooks:
The Whole Life Nutrition Cookbook
and
Nourishing Meals
. She is also the co-author of
The Elimination Diet book
. Alissa is the founder and owner of Nourishing Meals®.
Nourishing Meals Newsletter
Email updates.