Mango-Coconut Pudding
Ali Segersten
Feb 10, 2010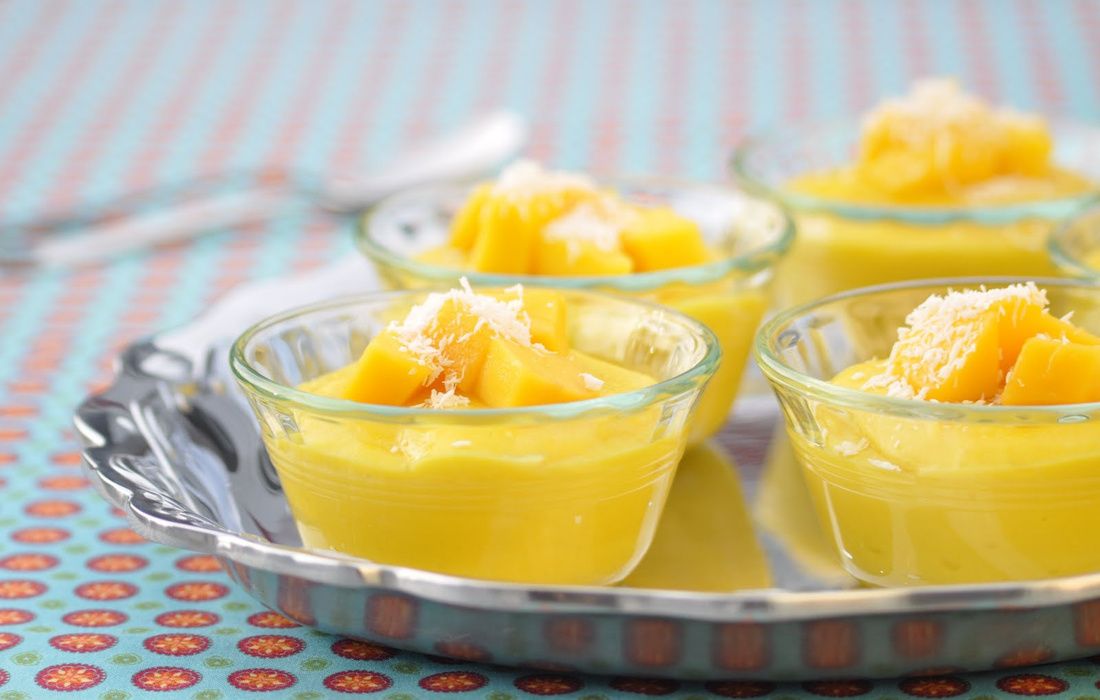 I know Valentine's day is right around the corner, but instead of adding to the plethora of chocolate recipes floating around in cyber-space, I thought I would share a non-caffeinated dessert suitable for little children. This recipe also happens to be in compliance with the Phase 2 guidelines for the Elimination Diet.
This smooth, creamy and slightly sweet pudding is dairy-free. I was inspired by a mango pudding recipe found in the the current issue of Eating Well. This issue has a great article on mangos including photos of how to properly peel and cut a mango. The recipe below is a twist on the Cherry Pudding recipe found in my cookbook. The secret ingredient? Kudzu! How many of you have heard of or used kudzu before? It has wonderful thickening and gelling properties and is very soothing and healing to the gut.
You can find Kudzu in the bulk spice section at your local health food store. It is quite expensive per pound but you will only need a few tablespoons. It comes in little white powdery chunks and can be tricky to measure sometimes. For the 6 tablespoons needed in this recipe, use a 1/4 cup measure and level off, then measure 2 more tablespoons.