Nori Rolls with Sticky Brown Rice
Ali Segersten
Feb 16, 2009
22 comments
Nori rolls are an all-time favorite in our family. They were a staple food through all of my pregnancies, I could even handle them during the 17 weeks of extreme nausea I experienced while pregnant with my twins!
Whenever our family goes out for a hike, a day at the beach, up to the mountain to play in the snow, or on an airplane trip, these rolls are sure to go too. They are the ultimate in healthy snack foods.
The seaweed is salty and full of trace minerals, the sticky brown rice is slightly sweet and nourishing. Then add in whatever vegetables please your palette and maybe a dab of leftover cooked salmon or sautéed tofu and you are good to go. A well-rounded meal or snack.
Slice them or leave them whole. Eat them with wasabi and tamari or eat them plain. Maybe a bite of pickled ginger here and there. Do what pleases you and your dietary needs.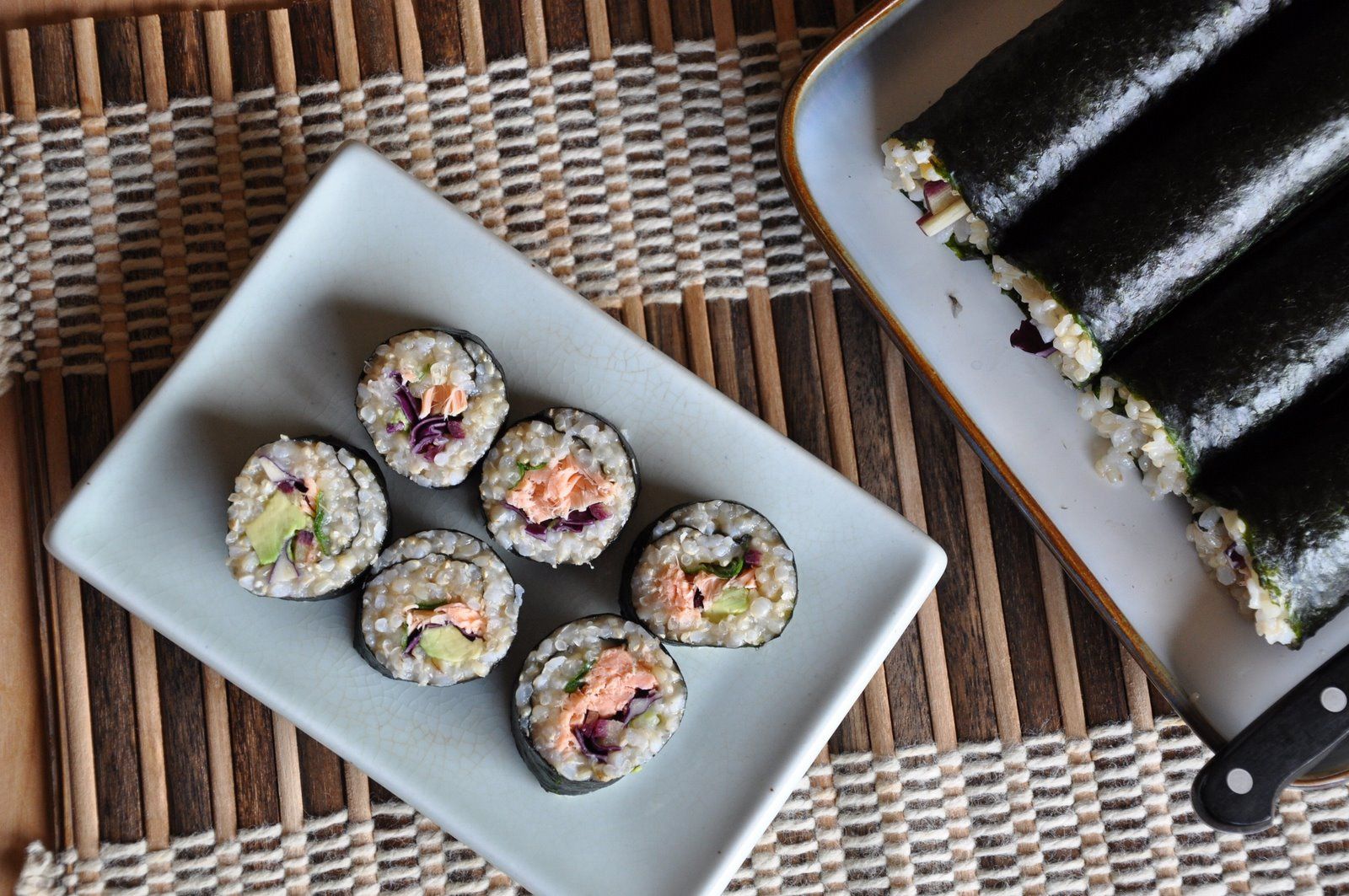 Nori rolls are gluten, dairy, egg, nut, and soy-free (as long as you leave out the tofu and no tamari for dipping) making them a great food to eat while on The Elimination Diet. Try dipping them in the Plum Ginger Sauce recipe below for a tasty treat. I know plums are out of season right now. I make this sauce with the Italian plums that we harvested this past September. I have large containers of the halved plums in my freezer. I am not sure what could work as a replacement, maybe frozen peaches or fresh apples?
So now the recipe (which can also be found in my cookbook, The Whole Life Nutrition Cookbook). You'll see in the picture that I added a little bit of cooked salmon (which was leftover from the night before). You can also add sautéed tofu and tempeh (though not if you are on the elimination diet). Or just do them with veggies. Here I made them with carrots, red cabbage, green onions, and avocado. Uncut, these rolls can last for days in the fridge. Pack them in your child's lunchbox for school or bring them to work.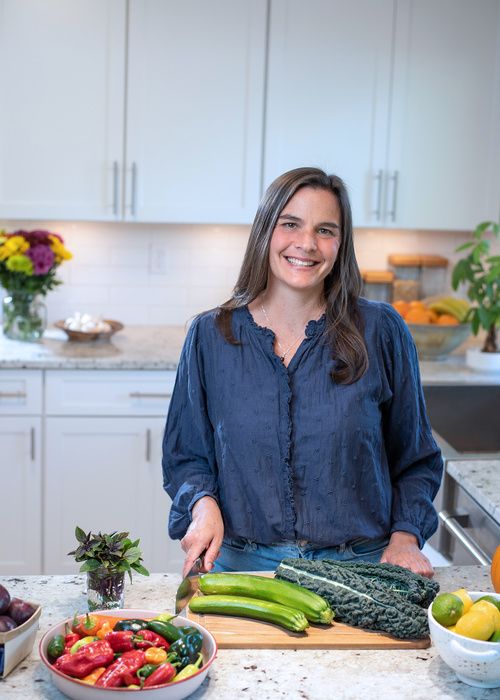 About the Author
Alissa Segersten holds a Bachelor's of Science in Nutrition from Bastyr University and a Master's of Science in Human Nutrition and Functional Medicine from the University of Western States. She is a Functional Nutritionist, the mother of five children, a whole foods cooking instructor, professional recipe developer, and cookbook author. She is passionate about helping others find a diet that will truly nourish them. Alissa is the author of two very popular gluten-free, whole foods cookbooks and guidebooks:
The Whole Life Nutrition Cookbook
and
Nourishing Meals
. She is also the co-author of
The Elimination Diet book
.
Nourishing Meals Newsletter
Email updates.