Curried Root Vegetables
Ali Segersten
Dec 07, 2010
126 comments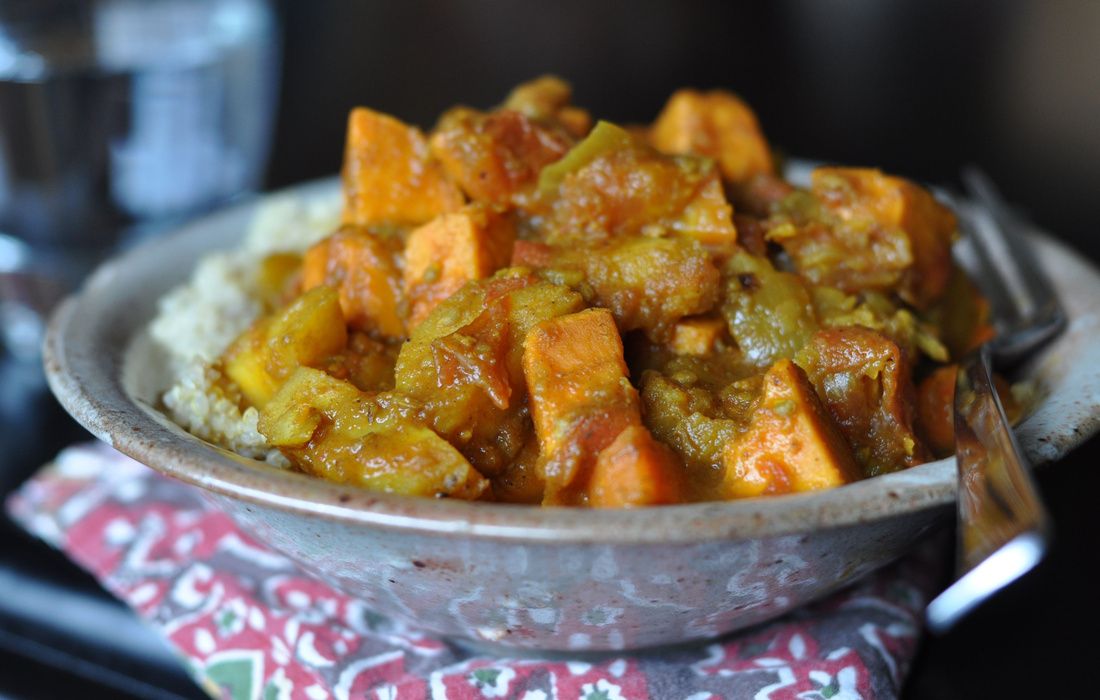 Our pantry and refrigerator are brimming with root vegetables this time of year. What better way to enjoy them than with a savory curry sauce? This recipe is vegan though it could be modified to add chicken or beef if desired. Another option would be to add a few cups of cooked garbanzo beans. Mmmmm, yum!
To continue on with the spirit of the giving season I am giving away another wonderful cookbook today. Stephanie O' Dea has written a bestselling slow cooker book entitled, Make it Fast, Cook it Slow. It is the perfect book if you are looking to eat healthier, are on a gluten-free diet (yes, all recipes are gluten-free), and don't have much time to prepare home-cooked meals. I have one signed copy for one lucky winner! Just leave a comment below to enter.
If you would like to preview some of her recipes you can go to her very popular blog, A Year Of Slow Cooking, which began in 2008 as a resolution to cook everyday that year using her slow cooker! Stephanie also has a new cookbook being released later this month, More Make it Fast, Cook it Slow: 200 Brand-New, Budget-Freindly, Slow-Cooker Recipes. The following curried vegetable recipe is one of mine, though Stephanie has a number of fabulous-looking curry recipes in her book.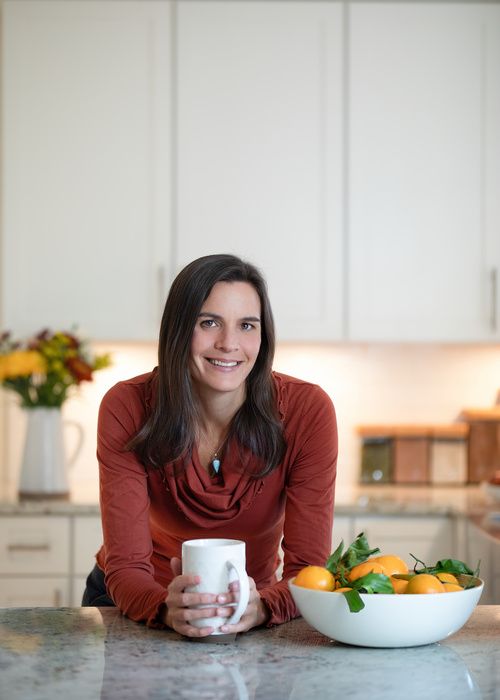 About the Author
Alissa Segersten holds a Bachelor's of Science in Nutrition from Bastyr University and a Master's of Science in Human Nutrition and Functional Medicine from the University of Western States. She is a Functional Nutritionist, the mother of five children, a whole foods cooking instructor, professional recipe developer, and cookbook author. She is passionate about helping others find a diet that will truly nourish them. Alissa is the author of two very popular gluten-free, whole foods cookbooks and guidebooks:
The Whole Life Nutrition Cookbook
and
Nourishing Meals
. She is also the co-author of
The Elimination Diet book
. Alissa is the founder and owner of Nourishing Meals®.
Nourishing Meals Newsletter
Email updates.