Grain-Free Coffee Cake
Ali Segersten
Dec 02, 2010
203 comments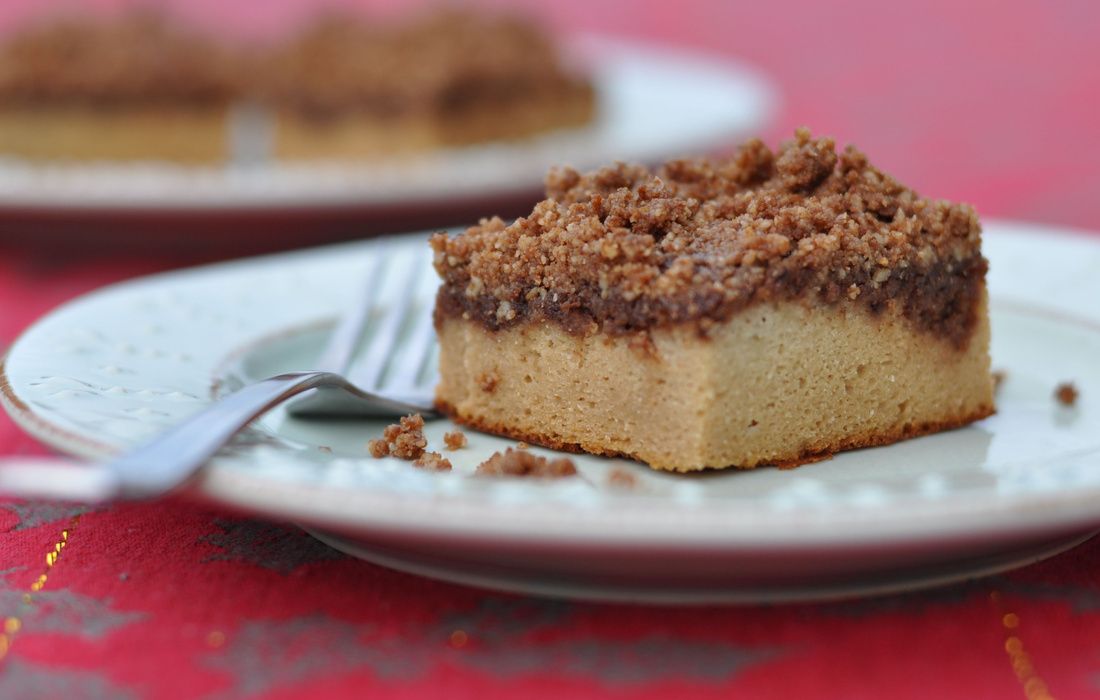 This scrumptious gluten-free, grain-free, sugar-free, and dairy-free coffee cake recipe comes from Kelly Brozyna's new cookbook, Grain-Free Baked Goods and Desserts! It is one of those recipes that is nutritious enough to stand alone at breakfast time, though I prefer to serve it with a green smoothie! It is filled with cooked white beans, coconut flour, eggs, and a little honey and stevia! My children love this recipe and as the neighbor girl who was visiting today said, "I can't believe this is gluten-free, it is so good!"
As a kick-off to the giving season, I have one signed copy of her book that I am giving away today! In fact, every post in the next three weeks will have a book or product being given away to one of you! All you need to do is leave a comment below to enter.
Last year I reviewed Kelly's first book, The Spunky Coconut Cookbook. A year later, I am back with more praise for her second book! I love how nutritious and kid-friendly all of Kelly's recipes are. As the title describes, this book is grain-free, but also completely casein-free, soy-free, and refined sugar-free. Many of the recipes are also egg-free. If you are vegan or are sensitive to eating eggs then you will still find plenty of recipes in this book to suit your needs. This book also works well for diabetics and others with blood sugar metabolism issues.
Both of Kelly's books are filled with beautiful, color photos. My children like to sit down with the new book and page through it picking out all of the recipes they want me to make! They also think it's pretty neat that I wrote the foreword for her book. Below is one of our favorite recipes from her book, enjoy!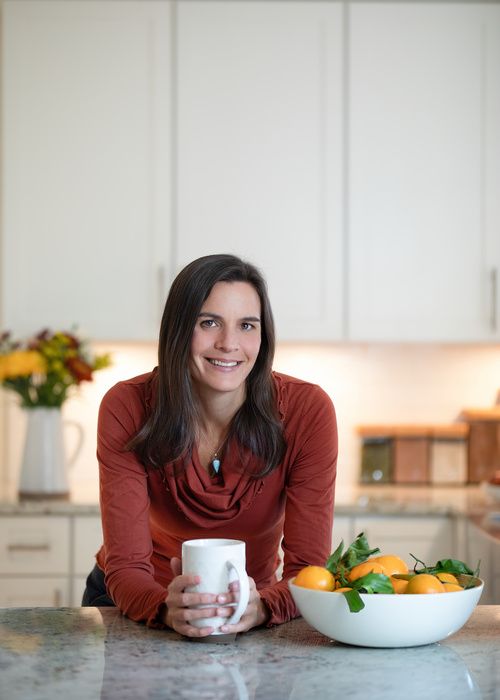 About the Author
Alissa Segersten holds a Bachelor's of Science in Nutrition from Bastyr University and a Master's of Science in Human Nutrition and Functional Medicine from the University of Western States. She is a Functional Nutritionist, the mother of five children, a whole foods cooking instructor, professional recipe developer, and cookbook author. She is passionate about helping others find a diet that will truly nourish them. Alissa is the author of two very popular gluten-free, whole foods cookbooks and guidebooks:
The Whole Life Nutrition Cookbook
and
Nourishing Meals
. She is also the co-author of
The Elimination Diet book
. Alissa is the founder and owner of Nourishing Meals®.
Nourishing Meals Newsletter
Email updates.