Gluten-Free, Casein-Free Muffin Recipe and a GIVEAWAY!
Ali Segersten
Nov 25, 2009
141 comments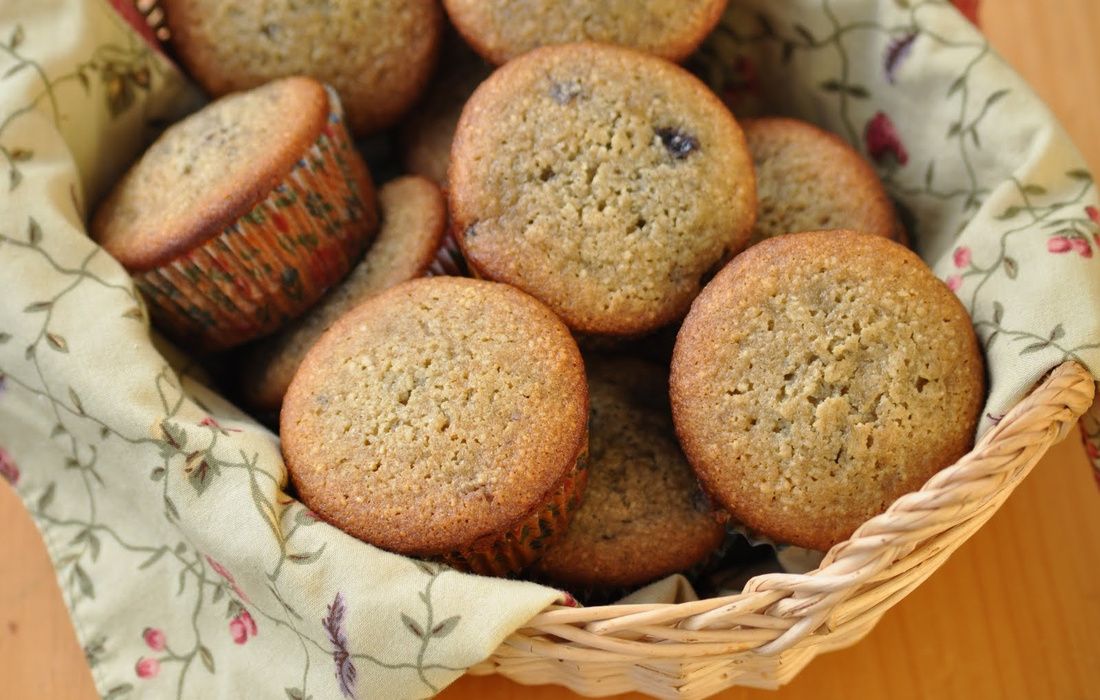 I have something fun planned for today. First, a wonderful gluten-free, casein-free, refined sugar-free muffin recipe to share that is full of healthy ingredients. No starches, no xanthan gum, just a few whole food ingredients. The recipe isn't mine though, it comes from another lovely food blogger, Kelly of The Spunky Coconut! And second, I'm giving away a free copy of her cookbook, The Spunky Coconut Cookbook (a $30 value). Read on to learn how to enter the drawing.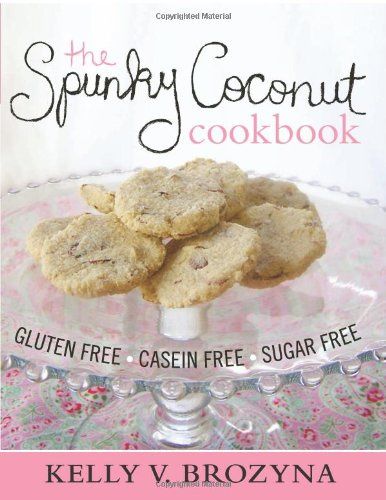 Kelly's cookbook contains 115 Gluten-Free, Casein-Free, and Sugar-Free recipes with 65 color photos. There are 100 vegetarian recipes and 30+ raw inspired recipes. She does use eggs in many of her baked treats though. But there are still plenty of egg-free recipes for those with sensitivities or who are vegan.
As the name of her book and blog suggest, many of her delicious recipes involve coconut; whether it is coconut milk, coconut oil, or shredded coconut. Here is a taste of a few of her recipes: Butternut Souffle, Chicken Meatballs, Creamy Pea Soup, Caesar Salad, Funa (fake tuna salad), Chocolate Chip Bars, Vanilla Toffee Cake, Pumpkin Ice Cream, Mango Lemon Sorbet, Banana Bread (grain-free), Quinoa Almond Muffins, Creamy Bean Dip, and much much more!!!
You can view a wide variety of sample recipes on Kelly's blog. This high protien, low sugar Vanilla White Bean Cake with Chocolate Frosting is my favorite!
Kelly began to study nutrition in Maryland when her girls were very young. Her daughter Ashley was a baby, and daughter Zoe was a toddler at that time. Both girls were not well. In order to help them, her naturopathic doctor worked with them to radically change their diet (by removing gluten, casein, and sugar). She and her husband soon realized that their own health problems could be resolved as well. It was very eye-opening to see how many kinds of issues could be treated. So, after years of research and experimentation, Kelly has created recipes so similar to the old ones that nobody feels deprived. Together, through diet and biomedical treatments, their family is overcoming celiac disease, gluten-intolerance, ADD, and autism with great success.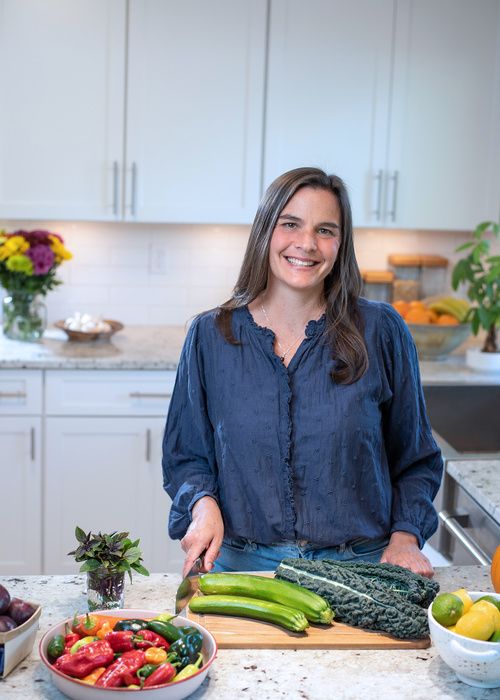 About the Author
Alissa Segersten holds a Bachelor's of Science in Nutrition from Bastyr University and a Master's of Science in Human Nutrition and Functional Medicine from the University of Western States. She is a Functional Nutritionist, the mother of five children, a whole foods cooking instructor, professional recipe developer, and cookbook author. She is passionate about helping others find a diet that will truly nourish them. Alissa is the author of two very popular gluten-free, whole foods cookbooks and guidebooks:
The Whole Life Nutrition Cookbook
and
Nourishing Meals
. She is also the co-author of
The Elimination Diet book
. Alissa is the founder and owner of Nourishing Meals®.
Nourishing Meals Newsletter
Email updates.