Super Immune-Boosting Chicken Soup
Ali Segersten
Feb 07, 2014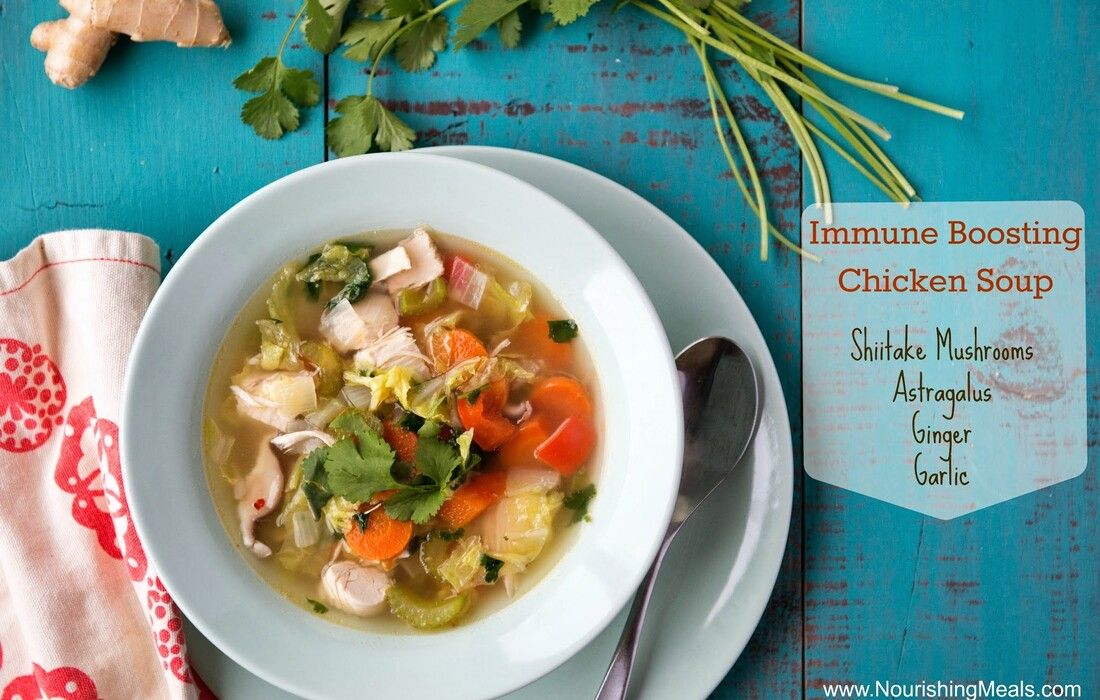 Your grandmother was right…chicken soup is one of the best medicines when you are sick. In fact, you might want to consider gathering ingredients for homemade chicken soup before reaching for that over-the-counter cold medicine. Soup made from whole chickens is rich in carnosine, which has been shown to inhibit damage from viruses in the body, including H1N1! Beyond this, does't it just feel good to sip on a warm, brothy soup when you are under the weather?
I've created a chicken soup recipe with even more immune-boosting ingredients, such as the herb astragalus. You can find it at your local herb store or in the bulk herb section of your local health food store. You can even order it online. I crave astragalus in the winter time. If I ever feel the inkling of a cold or flu I start taking the tincture a few times a day.
I've also added plenty of fresh ginger, garlic, shiitake mushrooms, and some red chili flakes. Did you know that both the astragalus and shiitake mushrooms stimulate natural killer cells, whose job is to directly attack viruses and harmful bacteria? The ginger and chili flakes give the soup some heat to stimulate the sinuses to drain. Ginger is also a broad-spectrum antimicrobial and is an amazing anti-inflammatory herb. We use it to make healing root teas often at this time of year. You can read more about the benefits of ginger and shiitake mushrooms in this post.