Healing Quinoa Cabbage Soup
Ali Segersten
Sep 06, 2009
45 comments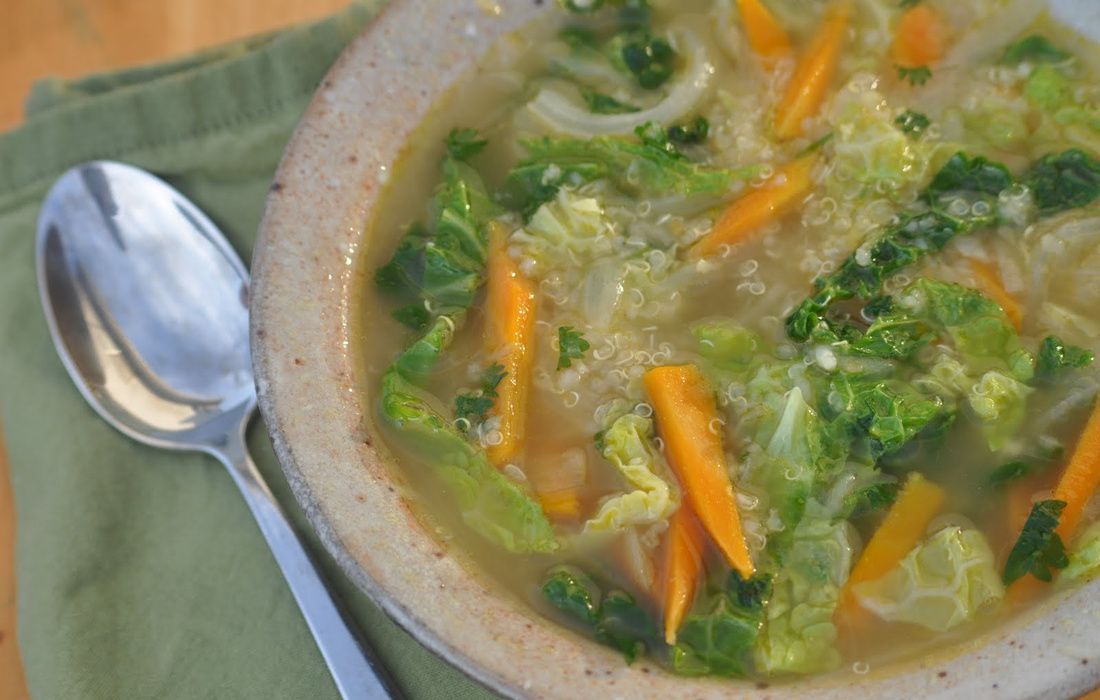 This very simple, nourishing soup aids in detoxification, though you'd never guess by the taste. Plus, it only takes a few minutes to prepare....perfect if you feel like you are starving during Phase 2 of the Elimination Diet!
Cabbage is a potent detoxifier. It contains a host of phytochemicals, including, isothiocyanates. This group of compounds is a potent inducer of the liver's Phase II enzymes, which detoxify carcinogens. These compounds also stimulate the destruction of human tumor cells.
And you know, we all need a little help with the detoxification process! Just imagine all of the chemicals our bodies need to process on a daily basis (I won't get into it, it's just too depressing sometimes). Let's look at what we can do.
Cabbage family vegetables, which include Brussels Sprouts, kale, collards, and broccoli, all help with detoxification. That's why we like to eat a lot of them. Green Smoothies are a great way to add in raw cabbage, kale, and collards! Brussels Sprouts are great roasted. Broccoli is good prepared just about any way. I like to lightly sauté it with lots of garlic and then add a little water to the pan and cover. It quickly cooks by steaming, but is still bright green and crisp-tender.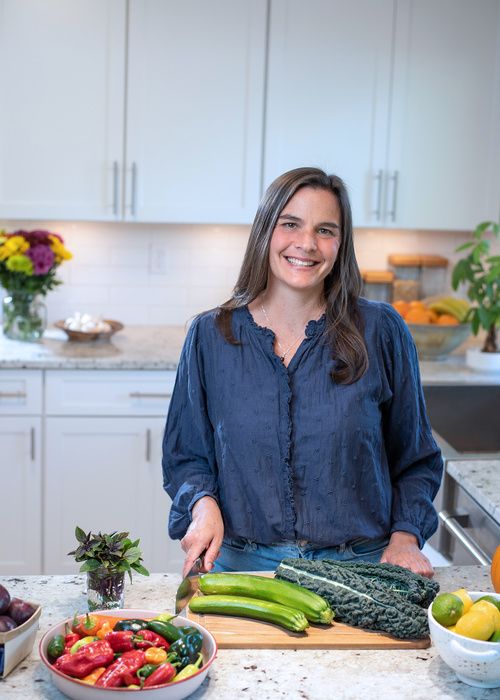 About the Author
Alissa Segersten holds a Bachelor's of Science in Nutrition from Bastyr University and a Master's of Science in Human Nutrition and Functional Medicine from the University of Western States. She is a Functional Nutritionist, the mother of five children, a whole foods cooking instructor, professional recipe developer, and cookbook author. She is passionate about helping others find a diet that will truly nourish them. Alissa is the author of two very popular gluten-free, whole foods cookbooks and guidebooks:
The Whole Life Nutrition Cookbook
and
Nourishing Meals
. She is also the co-author of
The Elimination Diet book
. Alissa is the founder and owner of Nourishing Meals®.
Nourishing Meals Newsletter
Email updates.