Easy Citrus-Ginger Immunity Shots
Ali Segersten
Dec 07, 2022
4 comments
Cold and flu season is in full swing—here are some simple home remedies you can make to keep yourself from getting taken out by the viruses that are spreading right now. Immunity shots can now be found in most grocery stores, but they usually cost over $3 or $4 for just a few tablespoons! They can be made easily at home if you have a blender—no juicer required!
Not only is vitamin D necessary for maintaining proper immune function, but the food you consume daily also determines the state of your immune system. During an infection, it's important to have some level of inflammation to fight the virus, but too much inflammation can cause the virus to replicate unchecked and illness to progress to a point of tissue damage, and possibly even pneumonia. Consuming a wide variety of plant foods that are rich in phytonutrients can help modulate the immune system to function at its best. Think of fresh fruits, vegetables, grains, legumes, nuts, and seeds as your daily medicine for proper immune function. If you need more support with finding delicious, phytonutrient-rich recipes, consider becoming a Nourishing Meals® member to gain access to over 1500 member-only recipes and easy meal planning tools. 
How do immunity shots help fight viruses? 
Let's look at the ingredients! Oranges, lemons, fresh ginger, and fresh turmeric. How do these ingredients help support immune function? 
Oranges and lemons contain vitamin C, and a number of important phytonutrients including naringin, naringenin, hesperetin, hesperidin, neohesperidin, and nobiletin. These are some of the compounds that the plant uses to protect itself from oxidation! Vitamin C can prevent and shorten the duration of cold and flu infections, and it is effective against pneumonia. Citrus bioflavonoids can reduce or inhibit inflammatory cytokines, and can act as natural antivirals. 
Fresh ginger can inhibit viral replication and viral entry into cells, down-regulate oxidative stress, reduce inflammatory cytokines, and balance Treg cells (these immune cells help create a balanced immune response). 
Fresh turmeric contains several bioactive compounds, including curcuminoids, turmerin, and turmerones. Turmeric can reduce oxidative stress, inhibit viral replication, inactivate Influenza A, and act as a powerful anti-inflammatory. 
Immunity Shots for Calming the Gut!
I often recommend this recipe, or a variation of it, to my clients to aid in calming gut inflammation and reducing painful symptoms associated with SIBO, IBS, or IBD. If you are experiencing a flare, or ongoing bloating and abdominal pain, this immunity shot recipe can be helpful to start consuming daily. 
You may want to make a double batch and keep a few jars in the fridge. Two 8-ounce cups daily is a good place to start.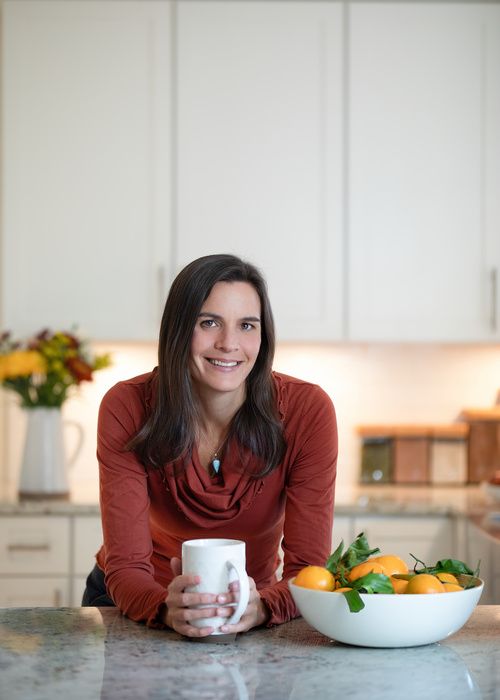 About the Author
Alissa Segersten holds a Bachelor's of Science in Nutrition from Bastyr University and a Master's of Science in Human Nutrition and Functional Medicine from the University of Western States. She is a Functional Nutritionist, the mother of five children, a whole foods cooking instructor, professional recipe developer, and cookbook author. She is passionate about helping others find a diet that will truly nourish them. Alissa is the author of two very popular gluten-free, whole foods cookbooks and guidebooks:
The Whole Life Nutrition Cookbook
and
Nourishing Meals
. She is also the co-author of
The Elimination Diet book
. Alissa is the founder and owner of Nourishing Meals®.
Nourishing Meals Newsletter
Email updates.