Gluten-Free Buckwheat Hazelnut Pancakes
Ali Segersten
May 07, 2011
39 comments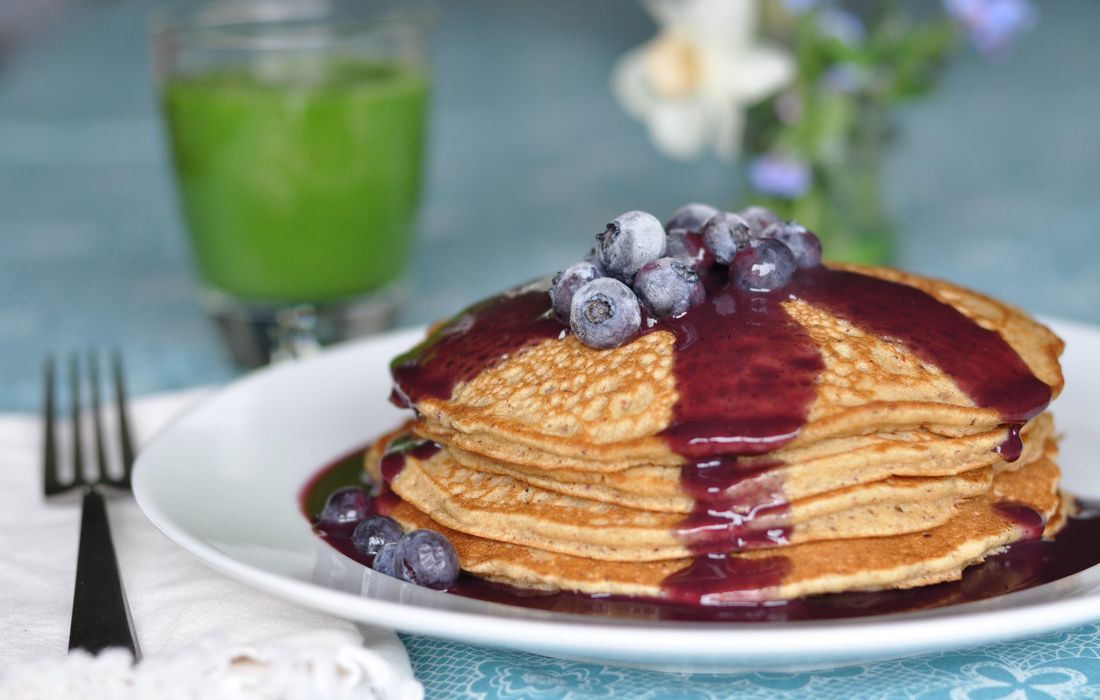 If you have been following my blog for a while you'll know that I am a big fan of buckwheat. I buy the raw groats and then grind them myself in the dry container of my Vitamix. Raw Buckwheat Groats are soft and can also be easily ground in a coffee grinder if you don't happen to have a Vitamix. The resulting flour is very mild, creating tender, flavorful pancakes or baked goods. The buckwheat flour you find in the stores is made from roasted buckwheat groats, creating a very strong flavor, which most people don't like. Another thing about raw buckwheat is that it has its own binding power. You'll notice as you mix the batter together it becomes rather "stringy" much like a gluten flour. For this reason, it doesn't require any gums, although pancakes never do.
Buckwheat is not a grain, but rather a seed. It actually has compounds in it that help regulate blood sugar and reduce inflammation. Learn more about making your own buckwheat flour here. 
One of our children's favorite breakfast recipes is the Buckwheat Pancake recipe in my first book, The Whole Life Nutrition Cookbook. A few months ago I began adding Hazelnut Meal to the batter to add extra protein and flavor (for this pregnant mama). I never measure, because if the first pancake doesn't turn out quite right you can easily adjust the batter. I finally nailed down the recipe to share with you, just in time for Mother's Day!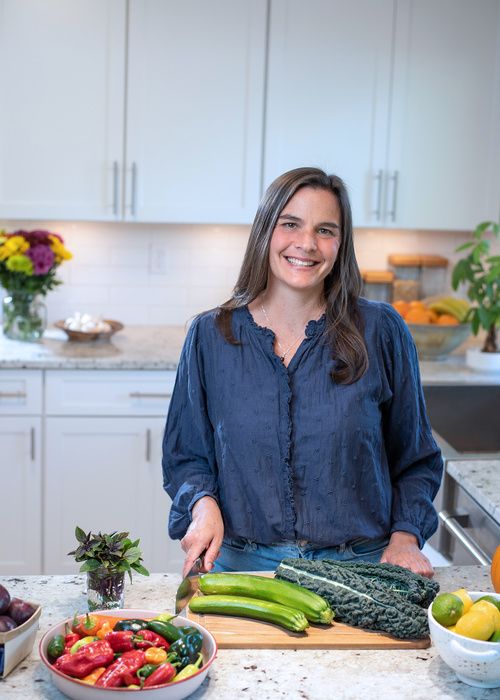 About the Author
Alissa Segersten holds a Bachelor's of Science in Nutrition from Bastyr University and a Master's of Science in Human Nutrition and Functional Medicine from the University of Western States. She is a Functional Nutritionist, the mother of five children, a whole foods cooking instructor, professional recipe developer, and cookbook author. She is passionate about helping others find a diet that will truly nourish them. Alissa is the author of two very popular gluten-free, whole foods cookbooks and guidebooks:
The Whole Life Nutrition Cookbook
and
Nourishing Meals
. She is also the co-author of
The Elimination Diet book
.
Nourishing Meals Newsletter
Email updates.