How to Make Turkey Stock
Ali Segersten
Nov 26, 2011
21 comments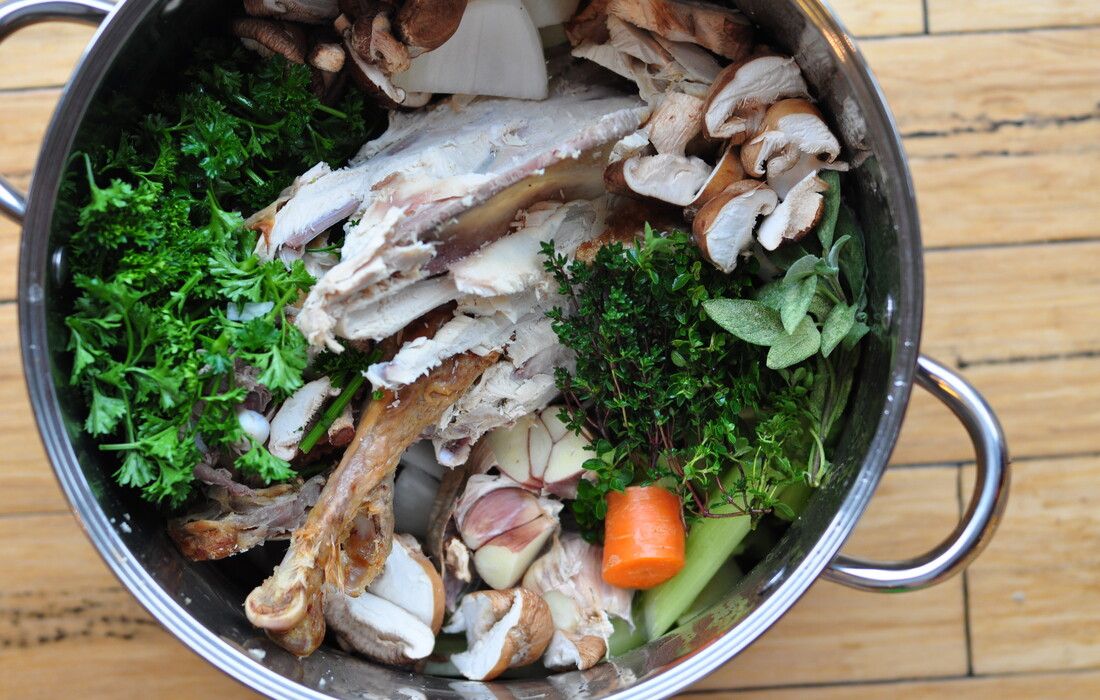 For many of you Thanksgiving revolved around a turkey, right? You can make good use of the leftover bones and skin and create a nourishing bone broth. Stock made from leftover vegetable scraps and the bones of animals is extremely economical. Think of how much that box of organic chicken broth costs at your local grocery store? And think of the added flavors and strange ingredients in those store-bought stocks.
A gigantic pot of homemade stock can be made for less than the cost of one store-bought carton of stock. Turkey stock is dark and richly flavored. It can be used to make soup (such as wild rice and veggie soup or turkey-noodle soup), turkey tetrazzini, turkey meatballs, in sauces, or simply heated with garlic and herbs to sip on if you have a cold. And it is remarkably easy to make! All you need to do is add veggies, water, and the leftover turkey bones and skin. Then cover and walk away from it. Come back a few hours later and strain into jars. That's it!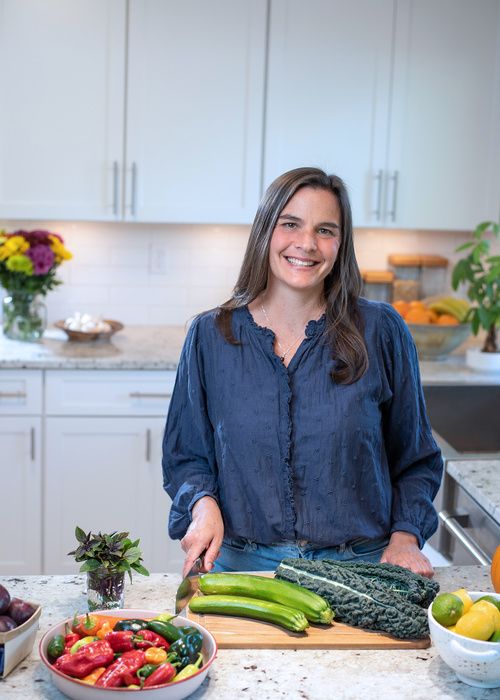 About the Author
Alissa Segersten holds a Bachelor's of Science in Nutrition from Bastyr University and a Master's of Science in Human Nutrition and Functional Medicine from the University of Western States. She is a Functional Nutritionist, the mother of five children, a whole foods cooking instructor, professional recipe developer, and cookbook author. She is passionate about helping others find a diet that will truly nourish them. Alissa is the author of two very popular gluten-free, whole foods cookbooks and guidebooks:
The Whole Life Nutrition Cookbook
and
Nourishing Meals
. She is also the co-author of
The Elimination Diet book
. Alissa is the founder and owner of Nourishing Meals®.
Nourishing Meals Newsletter
Email updates.