Watermelon Whole Fruit Popsicles
Ali Segersten
Jul 09, 2012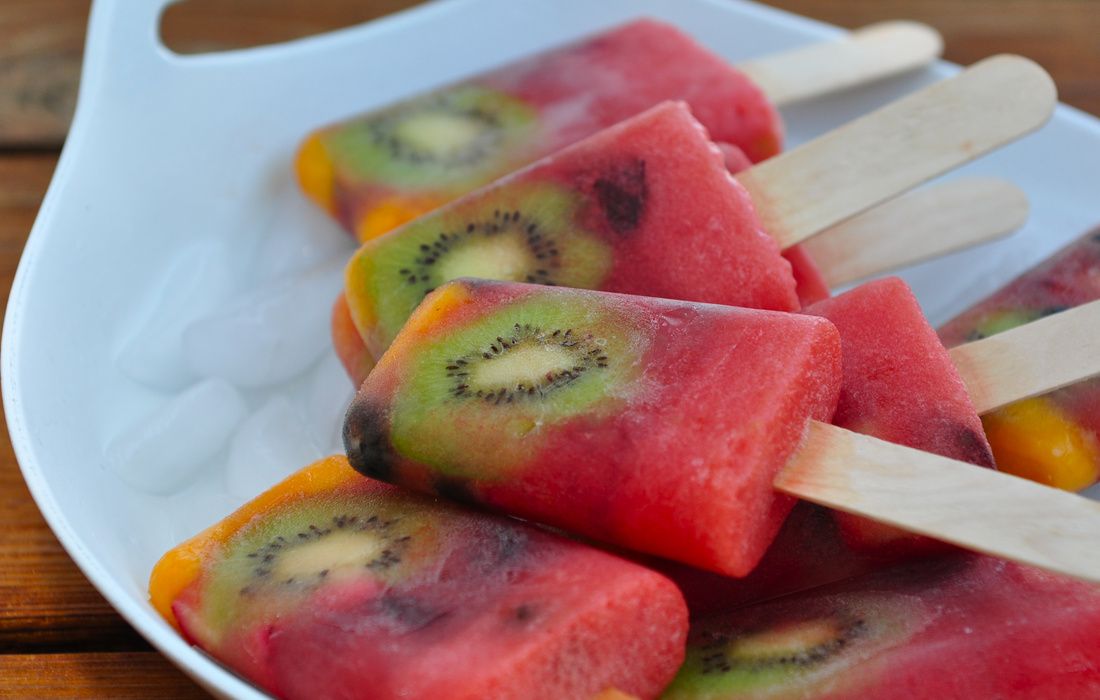 Cool down this summer with homemade fruit popsicles! You'll save money and reduce wasteful packaging by making your own. Plus, by adding in pieces of whole fruit, these healthy treats become quite beautiful and irresistible!
I've made homemade popsicles so many ways! You can puree whole fruit and pour it into molds, use any type of freshly pressed juice, or use mixtures of coconut milk or yogurt and fresh fruit purees swirled together. The other week when we had a whole counter full of freshly picked organic strawberries, I made strawberry fruit pops by chopping up a bunch of fresh strawberries, placing them into the molds and then filling them up the rest of the way with fermented apple juice.
Does anyone else ferment their apple juice or is it just me? We accidentally did it a couple of years ago by leaving the jug on the counter for a few days because there was no room in the fridge. It is so bubbly and delicious, with far less sugar! Now if I buy a glass jug of organic apple juice I always leave it out to ferment, though too long and you begin to get Hard Cider!