How to Roast Beets ~ The Easy Way!
Ali Segersten
Sep 14, 2012
21 comments
Roasting beets softens their earthy flavor and brings out a wonderful sweetness. This way of preparing beets is so simple that you'll probably never go back to steaming, pressure cooking, or roasting in foil. All you need is a baking dish with a lid.
What can you do with roasted beets? The sweet-earthy flavor of beets is tempered by pairing them with acidic and pungent foods like orange, lemon, balsamic vinegar, feta cheese, shallots, and red onions. Adding fresh herbs like savory, thyme, and parsley can brighten the flavors even more.
After the beets have cooked and cooled, you can peel off the skins and cut them up for a marinated beet salad such as the Roasted Beet Salad with Orange Vinaigrette. You can also thinly slice them and top with goat cheese, fresh thyme leaves, freshly ground black pepper, and a lemon-olive oil dressing. Puree a whole roasted beet (remove the skins first) with the wet ingredients for a chocolate cake. Have any more ideas for using cooked beets? Please share in the comments section below!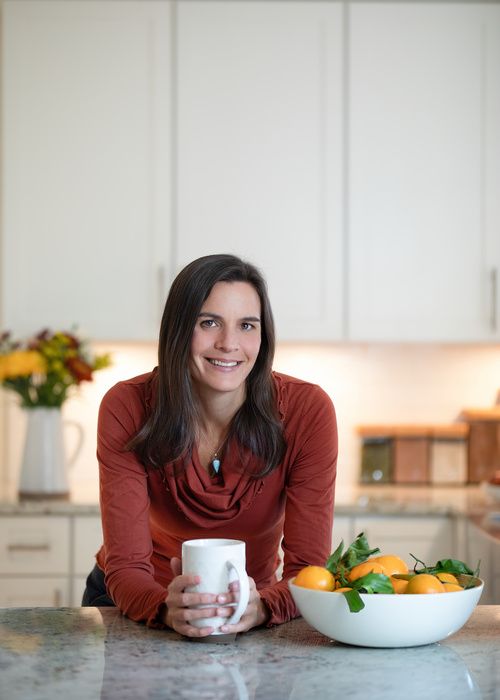 About the Author
Alissa Segersten holds a Bachelor's of Science in Nutrition from Bastyr University and a Master's of Science in Human Nutrition and Functional Medicine from the University of Western States. She is a Functional Nutritionist, the mother of five children, a whole foods cooking instructor, professional recipe developer, and cookbook author. She is passionate about helping others find a diet that will truly nourish them. Alissa is the author of two very popular gluten-free, whole foods cookbooks and guidebooks:
The Whole Life Nutrition Cookbook
and
Nourishing Meals
. She is also the co-author of
The Elimination Diet book
. Alissa is the founder and owner of Nourishing Meals®.
Nourishing Meals Newsletter
Email updates.