Cucumber Kale Cleanser  (aka "Green Juice")
Ali Segersten
Jan 01, 2014
12 comments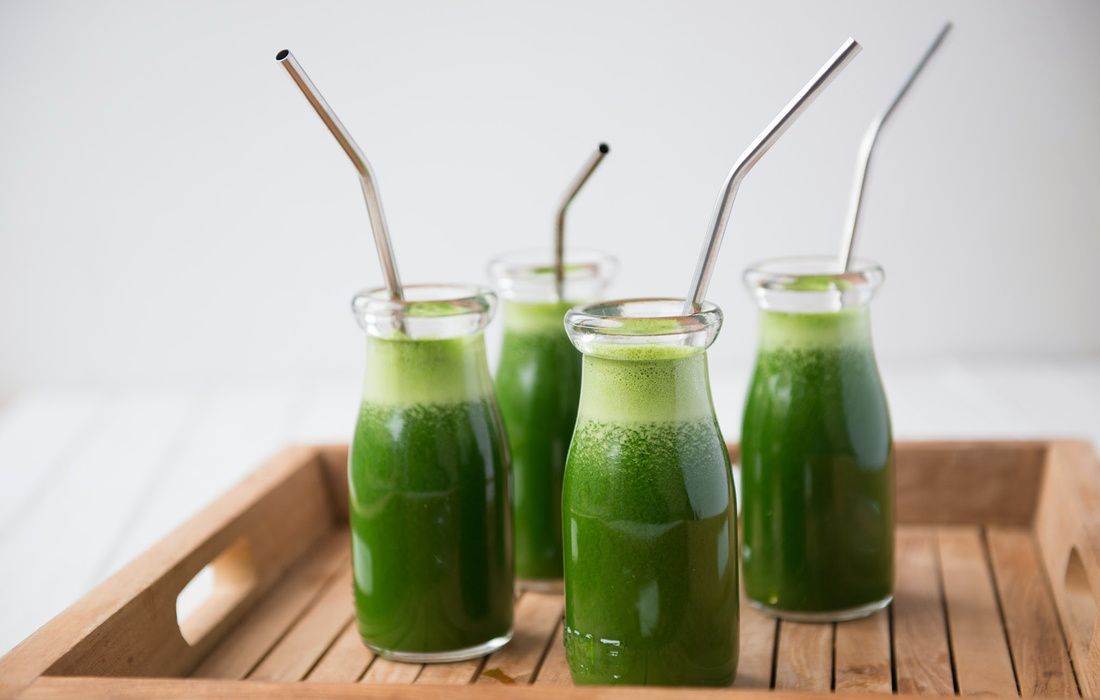 Happy New Year! Cheers! This is our favorite green juice recipe, in fact, our children think it's the bomb! They love it. Serve it in a pretty glass with a stainless steel or glass straw. I think you'll find that this green juice is very mild tasting and quite enjoyable to drink. This recipe is part of our new Elimination Diet Program and Book! We've been receiving so many emails asking about the Elimination Diet and where to find it. Our Whole Life Nutrition Cookbook (where the old program was) is out of print now. We spent our summer completely updating the book with 100 new recipes and plenty of new up-to-date science! It will be available this spring, published through Grand Central Life & Style. We also removed the elimination diet from the book because it deserved its own book. We have a brand-spanking new elimination diet program coming for you soon online. We can't wait to share this powerful healing tool with you, complete with new recipes, menu plans, and more!
If you are setting new year's intentions that revolve around eating well (I like intentions far better than resolutions) then this juice recipe is a great one to add to your repertoire! Through our research we've found that it's quite important for all of us, children included, to add some sort of raw cruciferous vegetable to our daily diets. You can make raw salads, green smoothies, or fresh juices. Cruciferous vegetables include kale, collard greens, mustard greens, broccoli, cauliflower, brussels sprouts, cabbage, arugula, bok choy, daikon radish, horseradish, radish, turnips, rutabaga, watercress, and bittercress (a common weed).

 
Many people have the misperception that raw cruciferous vegetables damage the thyroid. According to Dr. Jed Fahey from Johns Hopkins University, this claim started decades ago when dairy cows were being fed rapeseed (now called canola) and concentrating high levels of glucosinolates (sulfur compounds) in their milk. When certain people drank too much of this milk, they ended up with thyroid issues. Since then research has shown that you'd need to eat over two pounds of raw cruciferous vegetables every day for many months AND be iodine deficient for this to even be a concern. Dr. Johanna Lampe from the University of Washington has been testing people eating 2 pounds of raw and cooked cruciferous vegetables a day and has seen no adverse effects on the thyroid. Eating raw cruciferous vegetables is actually one of the most protective things you can do for your health! Find out more in Tom's TED talk entitled, Broccoli: The DNA Whisperer!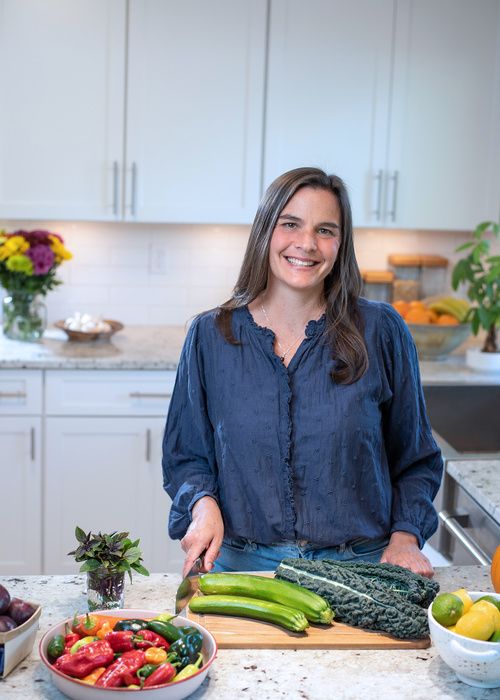 About the Author
Alissa Segersten holds a Bachelor's of Science in Nutrition from Bastyr University and a Master's of Science in Human Nutrition and Functional Medicine from the University of Western States. She is a Functional Nutritionist, the mother of five children, a whole foods cooking instructor, professional recipe developer, and cookbook author. She is passionate about helping others find a diet that will truly nourish them. Alissa is the author of two very popular gluten-free, whole foods cookbooks and guidebooks:
The Whole Life Nutrition Cookbook
and
Nourishing Meals
. She is also the co-author of
The Elimination Diet book
. Alissa is the founder and owner of Nourishing Meals®.
Nourishing Meals Newsletter
Email updates.