How to Use an Instant Pot ~ Video (and how to make Indian Spiced Rice)
Ali Segersten
Jul 28, 2022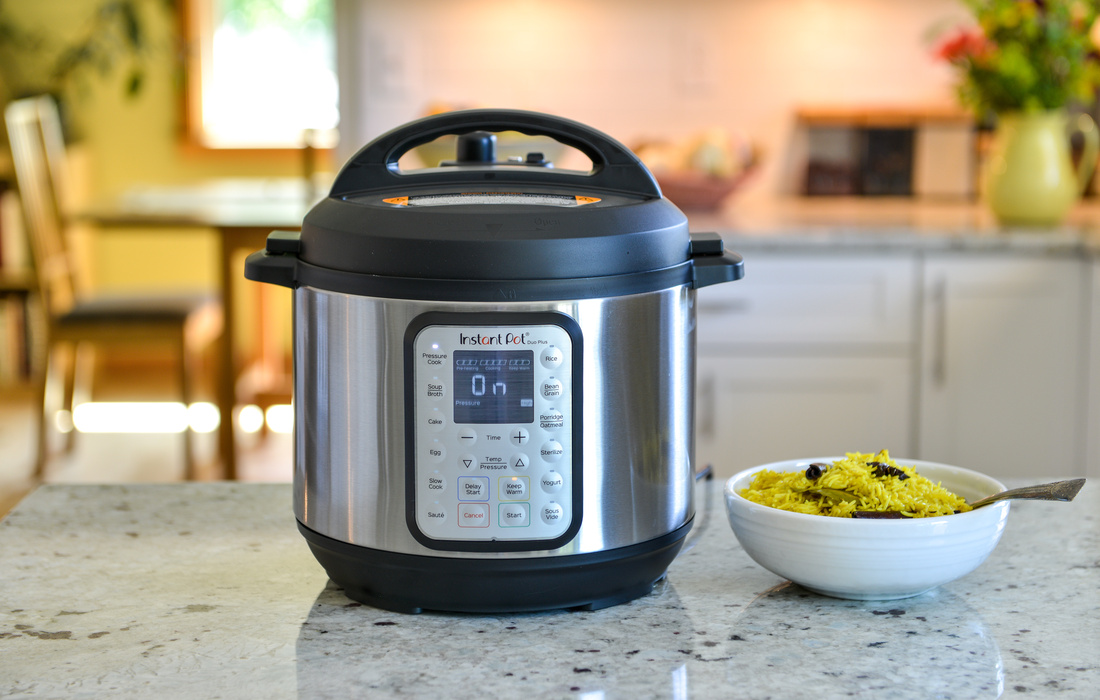 An Instant Pot is an electric pressure cooker, and it's a lot easier and safer to use than a stovetop pressure cooker. Once you've started using one, you'll wonder how you ever lived without it! Many Nourishing Meals members have asked me to do a video demonstrating how to use an Instant Pot in order to utilize the hundreds of Instant Pot recipes I have tagged in our membership section. 
I would recommend a 6-quart Instant Pot or an 8-quart Instant Pot. The larger size is better for making bone broth, cooking whole chickens, and making larger serving sizes. The 6-quart size will allow you to make most recipes, and is perfect for a family of 4 or 5. 
Instant Pot Control Panel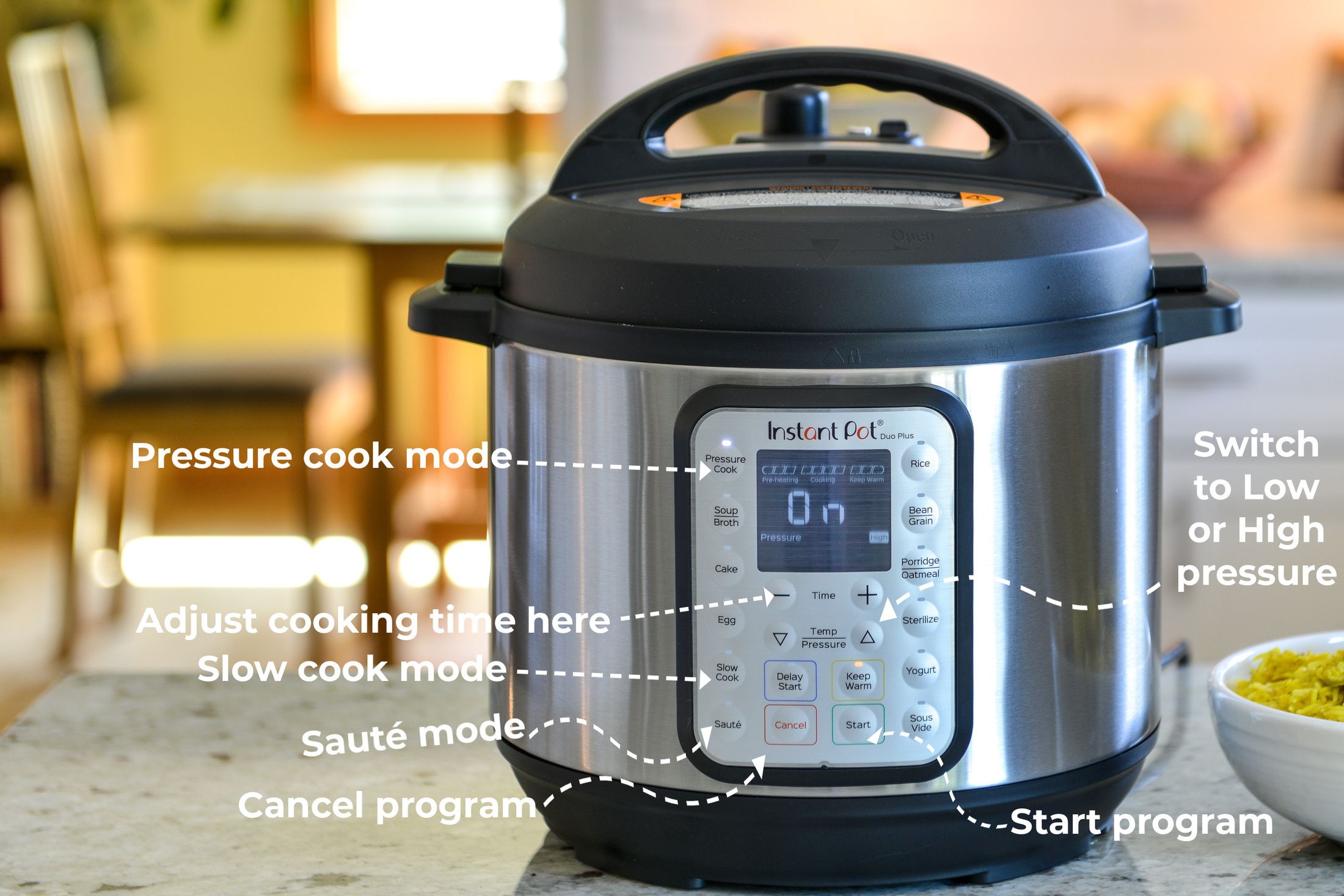 What do all of the buttons mean? The buttons you will use the most are: Pressure Cook, Start, Cancel, Sauté, and the Timer adjuster. Don't get confused with all of the extra buttons; these are preset programs! For example, say you wanted to hard boil eggs: press Eggs, then press Start. The Instant Pot egg mode is preprogrammed to cook on High for 5 minutes (the time is takes to pressure cook whole large eggs). You can read the online user manual to learn more about the cooking modes (page 23 goes over the different pre-programmed buttons). 
Pressure Cook: Use this for manual programming. Press pressure cook, then adjust the time for your recipe, then press start! That's it! So easy! 
Sauté: Use this to begin the cooking process by sautéing. Press sauté and the start to get this mode going. Be sure the Instant Pot is HOT before adding your ingredients. 
Cancel: Use this to cancel any program, such as "sauté," "keep warm," or anything else you've started.
Start: Press this to start any program. 
Timer: Enter in the pressure cooking time here that your recipe specifies. 
Temp/Pressure: Adjust this to HIGH or LOW pressure for pressure cook mode. Use LOW pressure for soft veggies, fish, seafood, and some grains (I prefer to cook grains on HIGH pressure). Use HIGH pressure for most foods such as bone broth, beans, meats, grains, and stews. The Temperature adjuster can be used in Sauté mode. Think of low, medium, and high just like your stovetop. 
Slow Cook: Your Instant Pot can also be used as a slow cooker! I like to slow cook chicken stock at night for 12 hours or so using this function. Press slow cook, enter in the number of hours for your recipe, and then press start! Be sure the valve is always set to VENTING for slow cooking. 
Natural Release vs. Quick Release: This is the vent on the top of your Instant Pot that releases remaining pressure after cooking. Always let the pressure come down naturally (called Natural Release) when cooking very starchy foods like potato soup, thick bean soups, or oatmeal. Use the Quick Release when your recipe calls to release the pressure immediately after the timer goes off. 
How to use an Instant Pot (and make Indian Spiced Rice)
Basic Pressure Cooking Directions:
Press SAUTÉ and then START, and let your Instant Pot heat up until it is HOT before you add the cooking fat for sautéing.
Then press CANCEL. Then press PRESSURE COOK and set the timer for the number of minutes your recipe specifies. Then press START. Be sure the valve is set to SEALING, otherwise the Instant Pot will never be able to reach full pressure. 
If the recipe says QUICK RELEASE, this means to turn the valve to the VENTING POSITION as soon as the timer goes off. A ton of steam will quickly escape, so be careful!
If the recipe says NATURAL RELEASE, just leave the Instant Pot alone after the timer goes off. It will begin a timer. Once it reaches the amount time your recipe specifies for a natural release, then turn the valve to VENTING to release any remaining pressure and then open the lid. 
For recipes like shredded beef, shredded chicken, or bone broth, I usually set the timer, walk away, and then come back 30 minutes to two hours later. You can let the Instant Pot slowly come down in pressure over a long period of time; this actually helps to tenderize tough cuts of meat even more!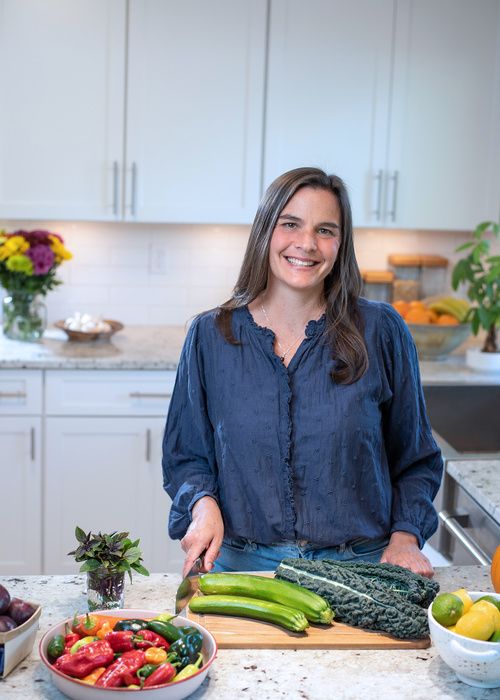 About the Author
Alissa Segersten holds a Bachelor's of Science in Nutrition from Bastyr University and a Master's of Science in Human Nutrition and Functional Medicine from the University of Western States. She is a Functional Nutritionist, the mother of five children, a whole foods cooking instructor, professional recipe developer, and cookbook author. She is passionate about helping others find a diet that will truly nourish them. Alissa is the author of two very popular gluten-free, whole foods cookbooks and guidebooks:
The Whole Life Nutrition Cookbook
and
Nourishing Meals
. She is also the co-author of
The Elimination Diet book
. Alissa is the founder and owner of Nourishing Meals®.
Nourishing Meals Newsletter
Email updates.