Chocolate Pumpkin Seed Flour Cake
Ali Segersten
Jun 05, 2009
80 comments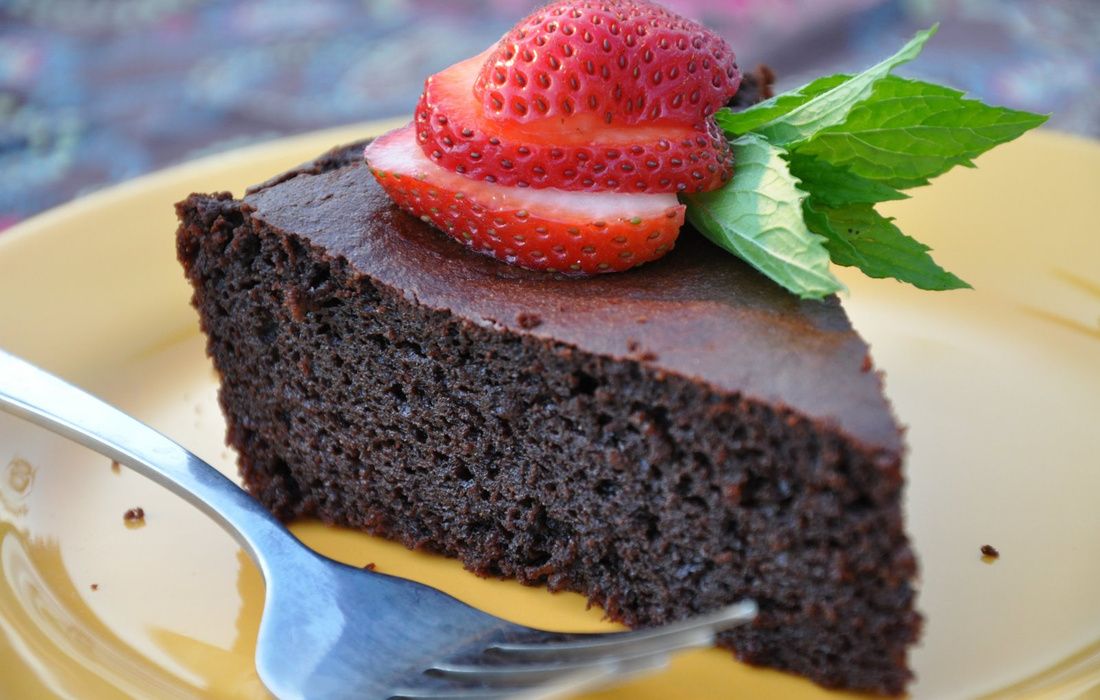 Last week I received an email from the President of Omega Nutrition. You all know of this company right? They are most well-known for their flax seed and coconut oils.

I was offered free samples of their coconut flour, flax flour, and pumpkin seed flour. These wonderful flours can be used as gluten-free, grain-free, and nut-free baking alternatives. I was excited to try the pumpkin seed flour. It just sounds so exotic and new. I have never seen or made anything with this type of grain-free flour. Immediately after I read his email an image of a rich chocolate cake was beginning to take shape in my mind, right down to the minute details of the sliced strawberries and mint leaves for garnish!

This fine, pale green flour is perfect for those following a grain-free diet and for those also allergic to nuts. What about the nutrient profile you ask? Well, we certainly can't complain! 100 grams of this flour offers about 7 grams of fat, 7 grams of carbohydrates, and a whopping 64 grams of protein!

The pumpkin seeds are processed and ground at a low temperature and packaged according to the omegaflo process. This special process protects the nutrients from damaging light, heat, and oxygen exposure. This gluten-free, organic, and kosher flour will not disappoint!

This evening I made a chocolate cake. I used eggs, sorry to those of you who follow me because of my egg-free baking. This was just what my mind had conjured up last week so I wanted to stick with it. For an egg-free version, you may try substituting the almond flour for pumpkin seed flour in my Grain-Free, Vegan Chocolate Brownie Cupcakes. I prefer the flavor of egg-free baked treats, so the next time I bake with pumpkin seed flour it will be egg-free.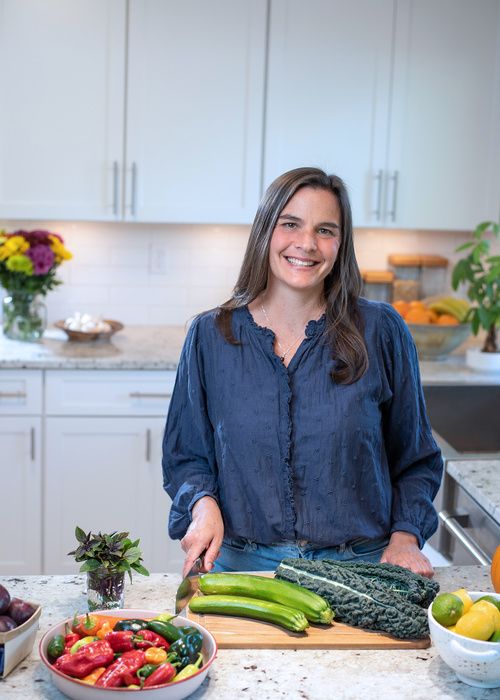 About the Author
Alissa Segersten holds a Bachelor's of Science in Nutrition from Bastyr University and a Master's of Science in Human Nutrition and Functional Medicine from the University of Western States. She is a Functional Nutritionist, the mother of five children, a whole foods cooking instructor, professional recipe developer, and cookbook author. She is passionate about helping others find a diet that will truly nourish them. Alissa is the author of two very popular gluten-free, whole foods cookbooks and guidebooks:
The Whole Life Nutrition Cookbook
and
Nourishing Meals
. She is also the co-author of
The Elimination Diet book
.
Nourishing Meals Newsletter
Email updates.