Slow Cooked Chicken Tacos plus more Meal Ideas!
Ali Segersten
Jul 20, 2009
23 comments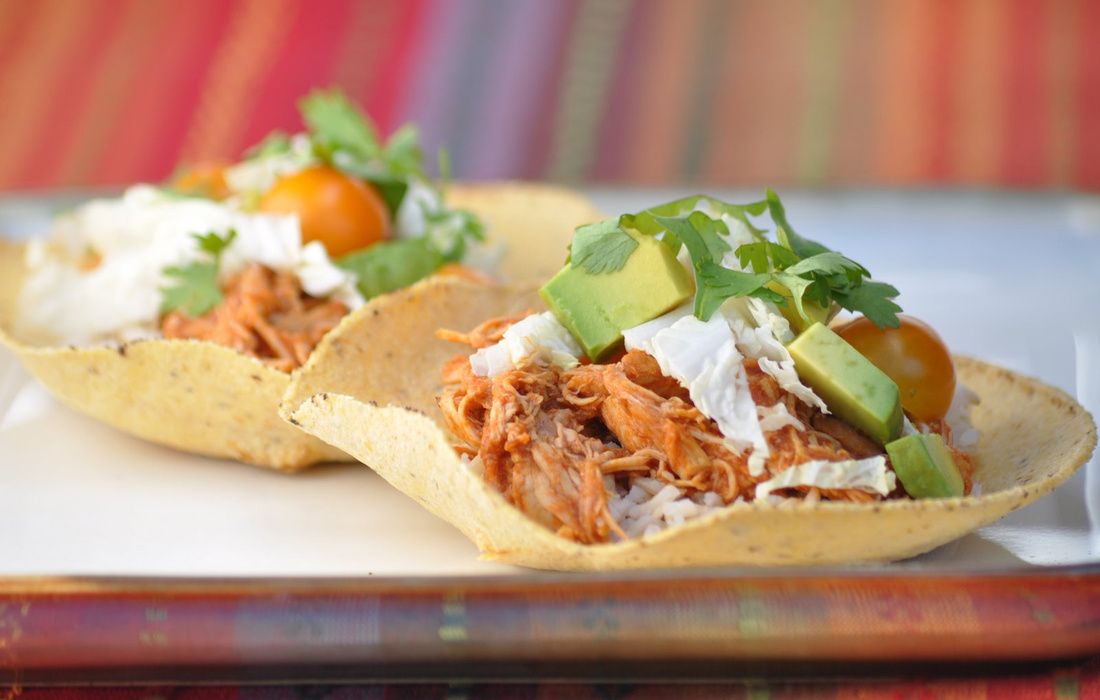 This past Thursday I had a cooking class. A dessert class to be exact. There is a lot to prepare the day of a cooking class. Not only do I need to make sure I have all of my recipes printed and ready to go, I also need to pack up most of my kitchen to go with me. Then there is the shopping, class, and clean-up. But when there are children involved, and in my case, four of them, I also need to prepare dinner and make sure the house is in order for the babysitter.
And to top it all off, Tom was away in Washington DC attending a Functional Medicine Conference on restoring gastrointestinal equilibrium. Needless to say, he couldn't be there for the class like we had planned. I am sure his time was well spent though!
So dinner? Something easy, make-ahead sort of deal that doesn't require much effort for the sitter. My mind was spinning Thursday morning as to what to make. Bean Soup. No, too hot. Salmon and potatoes. No, too much timing and work for someone else to do. Okay, I got it. I'll slow cook chicken in the oven earlier in the day and shred it for tacos. Make brown rice, cut up cabbage and avocados. Set out tortillas. Done.
It worked and was delicious, though I didn't measure my amounts so my recipe below is just a guesstimate. Though I think with this type of recipe you can't go wrong. Just use your intuitions when measuring. It will be great! :)
We have been enjoying these for lunches the past few days. I added chopped napa cabbage, diced avocado, cherry tomatoes from our garden, chopped cilantro, and a squeeze of lime. I snapped these photos yesterday at lunchtime. Read below for more meal ideas.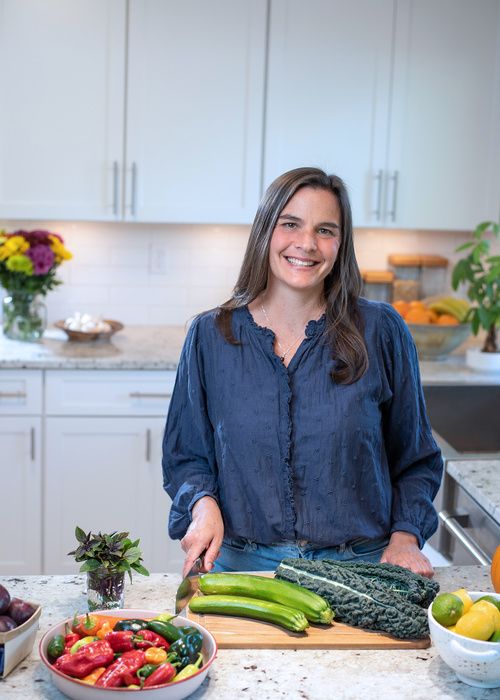 About the Author
Alissa Segersten holds a Bachelor's of Science in Nutrition from Bastyr University and a Master's of Science in Human Nutrition and Functional Medicine from the University of Western States. She is a Functional Nutritionist, the mother of five children, a whole foods cooking instructor, professional recipe developer, and cookbook author. She is passionate about helping others find a diet that will truly nourish them. Alissa is the author of two very popular gluten-free, whole foods cookbooks and guidebooks:
The Whole Life Nutrition Cookbook
and
Nourishing Meals
. She is also the co-author of
The Elimination Diet book
.
Nourishing Meals Newsletter
Email updates.