Summer Vegetable Kitcheree
Ali Segersten
Sep 18, 2009
18 comments
Kitcheree is a highly nourishing, hypoallergenic stew made from mung beans and brown rice. It assists in the detoxification process as it is very easy to digest. The spices and summer vegetables create a luscious stew that can be made in just minutes using a pressure cooker, though you don't need one to make this.
I know, I know, summer is nearly gone and Autumn will be upon us soon enough. I am not ready yet. I'm still savoring every last bit of this warm, dappled September sun. Sure, we harvested all of our sugar pie pumpkins and other winter squash today and my daughter was already asking when will I be making pumpkin scones and pumpkin pie, not yet though. Summer is still here, let's just be with it while it lasts.
I'll be sharing the White Nectarine Ice Cream you all keep asking me about in my next post. We'll say farewell to Summer, celebrate the fun times, and eat ice cream. Are you with me? :)
For now, how about using up the summer veggies in this fantastic bean and whole grain stew! This recipe is perfect for those of you who are vegan and following the Elimination Diet, particularly during Phase 2…...and will also work for those of you simply desiring a fast, healthy, and tasty meal. I made this stew and packed it into two large Thermos containers for our recent wild blueberry picking adventures in the mountains. We all enjoyed a bowl of warm stew after the sun had set. There was a certain chill in the air and having a warm meal was just divine! Tastes good + nourishing = blissed out, happy, energetic, and ALIVE!!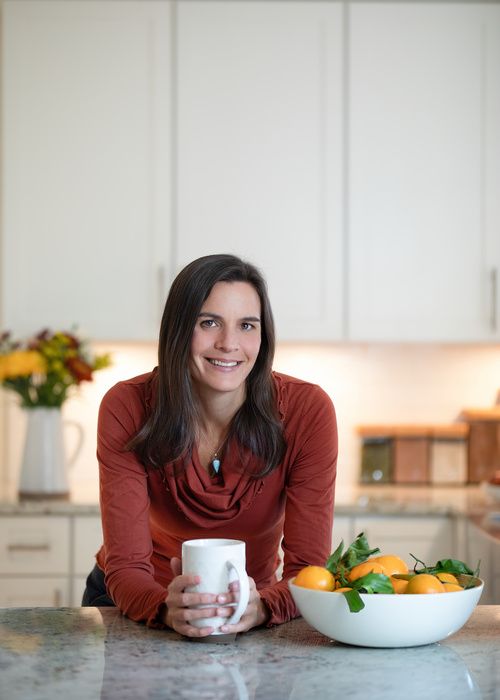 About the Author
Alissa Segersten holds a Bachelor's of Science in Nutrition from Bastyr University and a Master's of Science in Human Nutrition and Functional Medicine from the University of Western States. She is a Functional Nutritionist, the mother of five children, a whole foods cooking instructor, professional recipe developer, and cookbook author. She is passionate about helping others find a diet that will truly nourish them. Alissa is the author of two very popular gluten-free, whole foods cookbooks and guidebooks:
The Whole Life Nutrition Cookbook
and
Nourishing Meals
. She is also the co-author of
The Elimination Diet book
. Alissa is the founder and owner of Nourishing Meals®.
Nourishing Meals Newsletter
Email updates.