Slow Cooked Mung Beans and Rice With Indian Spices and Caramelized Onions
Ali Segersten
Jan 13, 2012
17 comments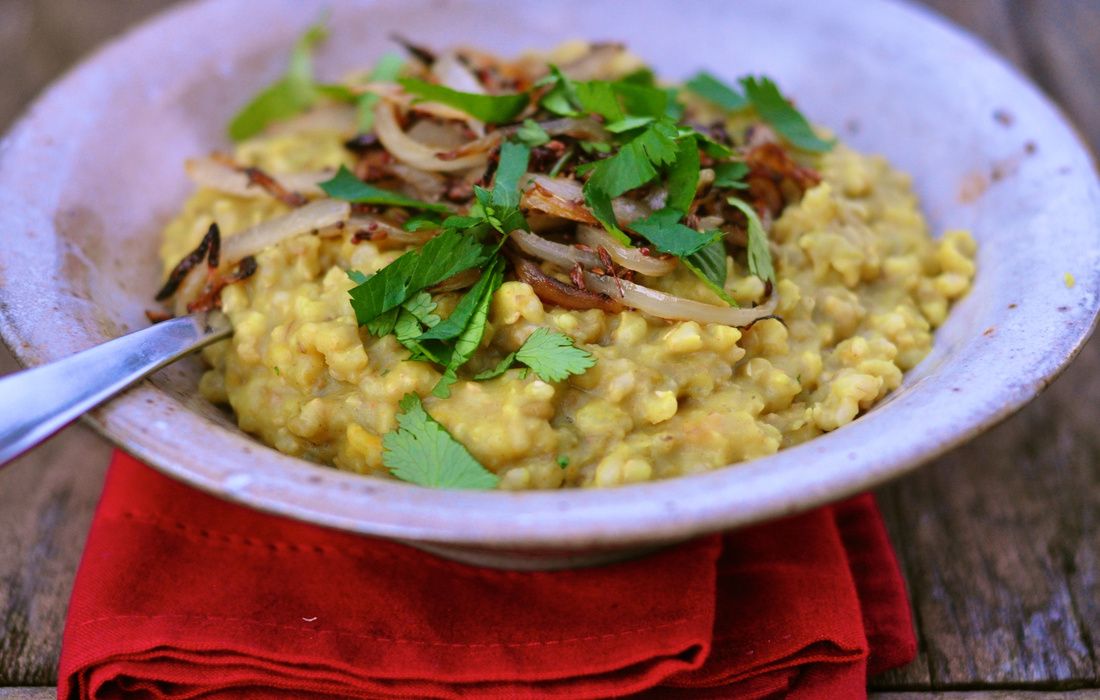 I have had a number of requests for slow cooker recipes. Thank you! You have inspired me to use my slow cooker more often in the last few weeks! It is so nice to simply add all of the ingredients to the pot, walk away, and come back hours later with a warm, hearty meal in front of you. I have a few new slow cooker recipes to share with you in the coming weeks (both meat and vegetarian). The following nightshade-free recipe is designed for the Elimination Diet and is perfect for Phase 2 and Phase 3.
Aside from being one of the quickest legumes to prepare and the easiest of all beans to digest, mung beans have numerous positive health benefits. They are a good source of essential fatty acids, antioxidants, minerals, and protein. They show good antioxidant activity in the scientific literature. Mung beans don't have a very strong flavor so they tend to take on whatever you add to them during cooking. Indian spices pair particularly well with mung beans as do dried herbs. Last week I made a tasty mung bean, leek, and potato soup with dried tarragon, thyme, and dill. You can really play with spices and herbs to create some delicious combinations.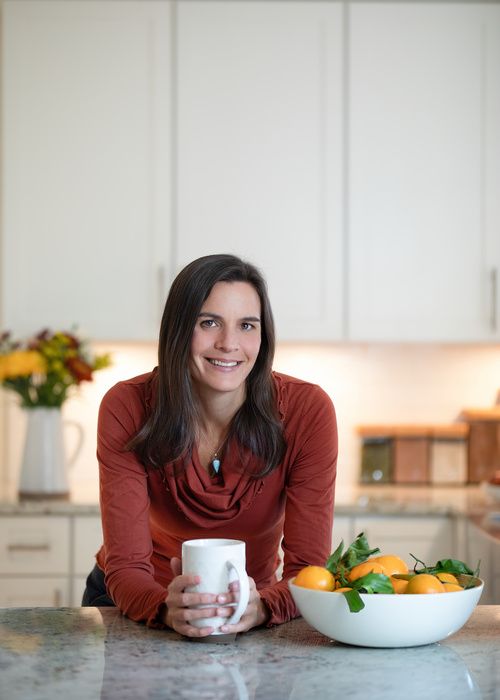 About the Author
Alissa Segersten holds a Bachelor's of Science in Nutrition from Bastyr University and a Master's of Science in Human Nutrition and Functional Medicine from the University of Western States. She is a Functional Nutritionist, the mother of five children, a whole foods cooking instructor, professional recipe developer, and cookbook author. She is passionate about helping others find a diet that will truly nourish them. Alissa is the author of two very popular gluten-free, whole foods cookbooks and guidebooks:
The Whole Life Nutrition Cookbook
and
Nourishing Meals
. She is also the co-author of
The Elimination Diet book
. Alissa is the founder and owner of Nourishing Meals®.
Nourishing Meals Newsletter
Email updates.