Spicy Thai Mung Bean Burgers
Ali Segersten
Feb 08, 2010
22 comments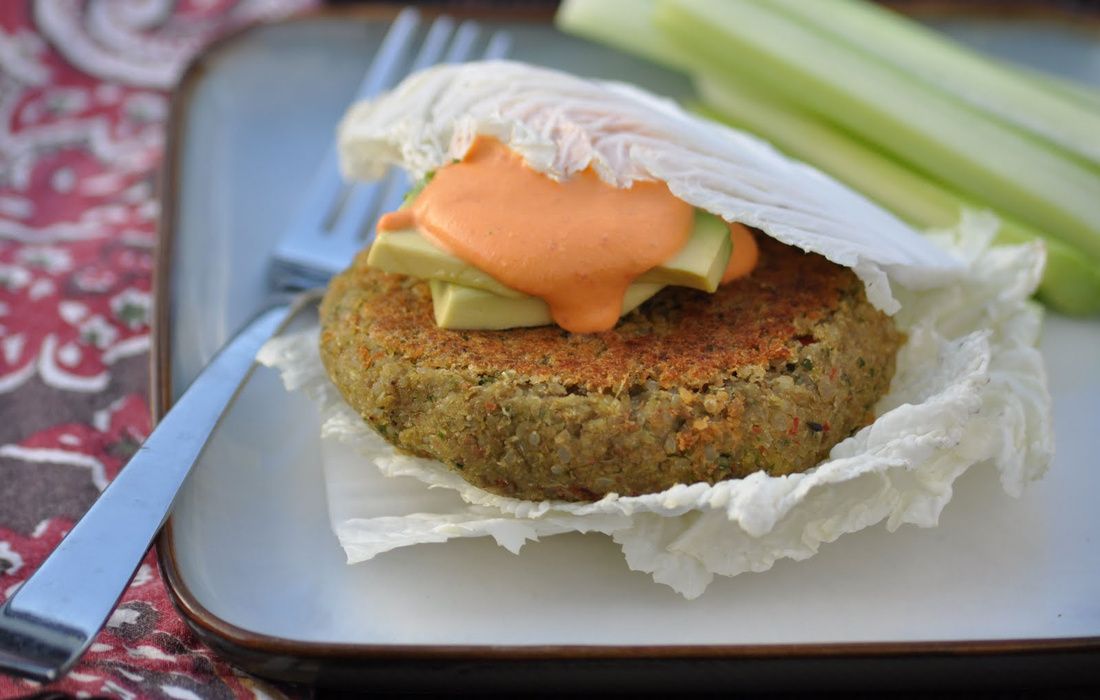 What would be nice to warm up with on a chilly winter day? Spicy, hot peppers, ginger, and garlic! I created this vegetarian burger recipe to test for nightshades during Phase 3 of the Elimination Diet, though everyone can enjoy this flavor-packed recipe! When I first made them, Tom said "Wow Al, these are amazing!" I enticed him with a taste while he was working in the home office. Not soon after, he was in the kitchen scrambling around for more.
They are fantastic if placed into a "natural burger bun" such as Napa cabbage leaves or romaine lettuce leaves. Combined with sliced avocado, sprouts, and my spicy coconut cream, these burgers are a crowd pleaser. Though I have to admit my girls won't eat them. My twin toddler boys who will eat just about anything I put in front of them like these to a certain extent but they are not crazy about them. This is one of the few recipes I have posted on this site that is not super kid-friendly. I guess it is probably my liberal use of spicy ingredients!
Above Photo: Cooked Mung beans draining in a colander.
Our Elimination Diet Book states to test nightshades as a group. You can do this or choose to test each individually waiting 3 days in between each food. We usually customize the Elimination Diet for each person based on their case history. For those with various health conditions, it is better to test each food individually to be able to accurately identify the food that is causing problems. However, if you feel healthy already and would like to do the diet to give yourself more insight into the food you consume and its relation to your well-being, then the general plan in our book will be just fine.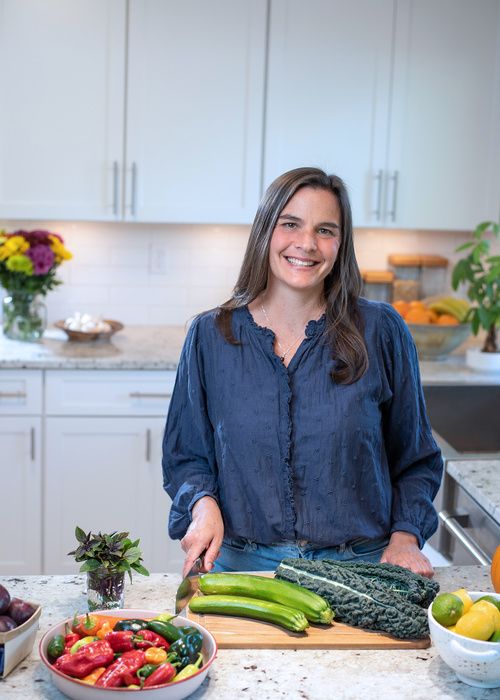 About the Author
Alissa Segersten holds a Bachelor's of Science in Nutrition from Bastyr University and a Master's of Science in Human Nutrition and Functional Medicine from the University of Western States. She is a Functional Nutritionist, the mother of five children, a whole foods cooking instructor, professional recipe developer, and cookbook author. She is passionate about helping others find a diet that will truly nourish them. Alissa is the author of two very popular gluten-free, whole foods cookbooks and guidebooks:
The Whole Life Nutrition Cookbook
and
Nourishing Meals
. She is also the co-author of
The Elimination Diet book
. Alissa is the founder and owner of Nourishing Meals®.
Nourishing Meals Newsletter
Email updates.