Vegan Pumpkin Cheesecake
Ali Segersten
Oct 29, 2009
38 comments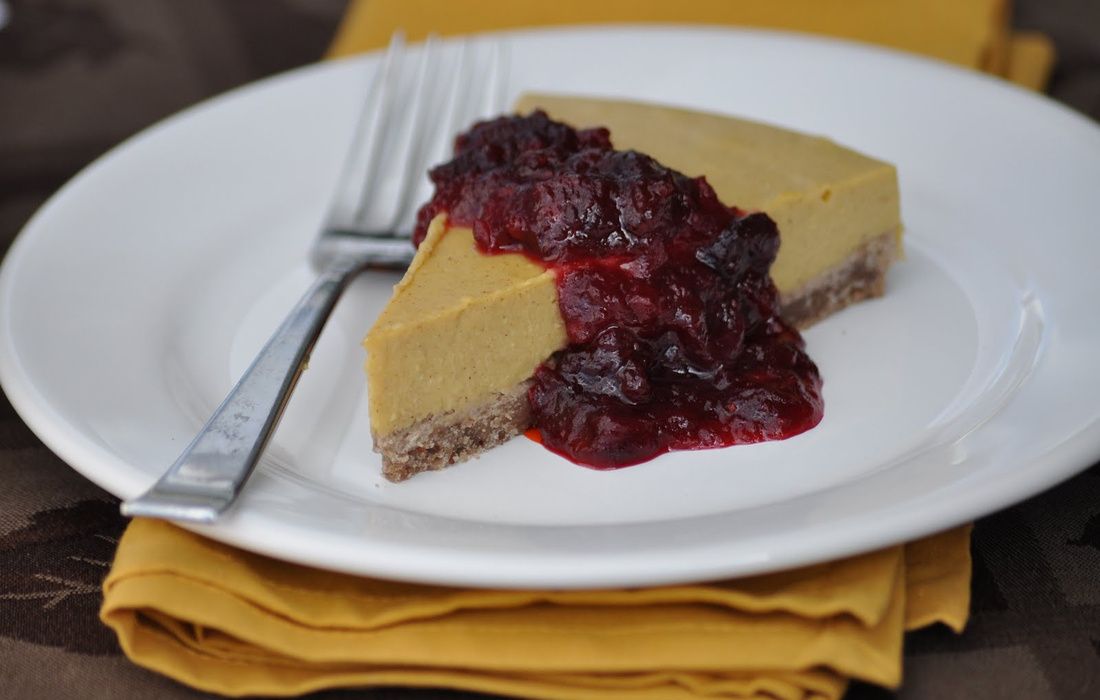 If you are looking for a great alternative to traditional cheesecake for your Holiday celebrations, I've got one for you. A dairy-free, egg-free cheesecake with a gluten-free pastry crust….and the filling? Well, fresh baked sugar pie pumpkin to start, then cashews, and maple syrup….but what else? Hint: it is also soy-free!
I got the idea for this "cheesecake" from the Lemon Teascake recipe in my cookbook, The Whole Life Nutrition Cookbook. Though that original recipe came from the vegan, gourmet Café Ambrosia restaurant in Seattle. It was such a lovely restaurant but is no longer in business. Tom and I dined there only a few times as it was a little pricey for our student budget back then, but their amazing food was worth every penny!
Recently on our Facebook Page, Nichole E. left me a little note on our wall asking for a gluten-free pie crust recipe. Well, today I am going to share one of my pastry crusts. Interestingly, I didn't realize until last week that our Facebook Page had a wall where people were leaving notes and questions for us. I clicked on something and then they all popped up! I am not technical at all, I haven't even figured out how to use Twitter yet!
You'll need a 9-inch spring form pan for this recipe, which can be found at most kitchen stores. Here is one from amazon.com if you are interested. I don't use non-stick bakeware but this one on Amazon is.This lovely dessert has more steps than most of my recipes but is really very easy to accomplish. If you have any questions, please don't hesitate to ask. (All of the little indents in the photo below are from my twins poking their fingers into it while it was setting)!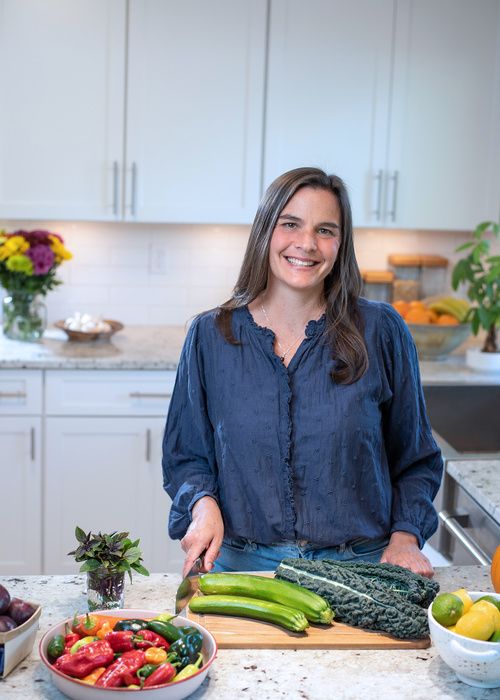 About the Author
Alissa Segersten holds a Bachelor's of Science in Nutrition from Bastyr University and a Master's of Science in Human Nutrition and Functional Medicine from the University of Western States. She is a Functional Nutritionist, the mother of five children, a whole foods cooking instructor, professional recipe developer, and cookbook author. She is passionate about helping others find a diet that will truly nourish them. Alissa is the author of two very popular gluten-free, whole foods cookbooks and guidebooks:
The Whole Life Nutrition Cookbook
and
Nourishing Meals
. She is also the co-author of
The Elimination Diet book
. Alissa is the founder and owner of Nourishing Meals®.
Nourishing Meals Newsletter
Email updates.