Homemade Seaweed Snacks
Ali Segersten
Mar 23, 2012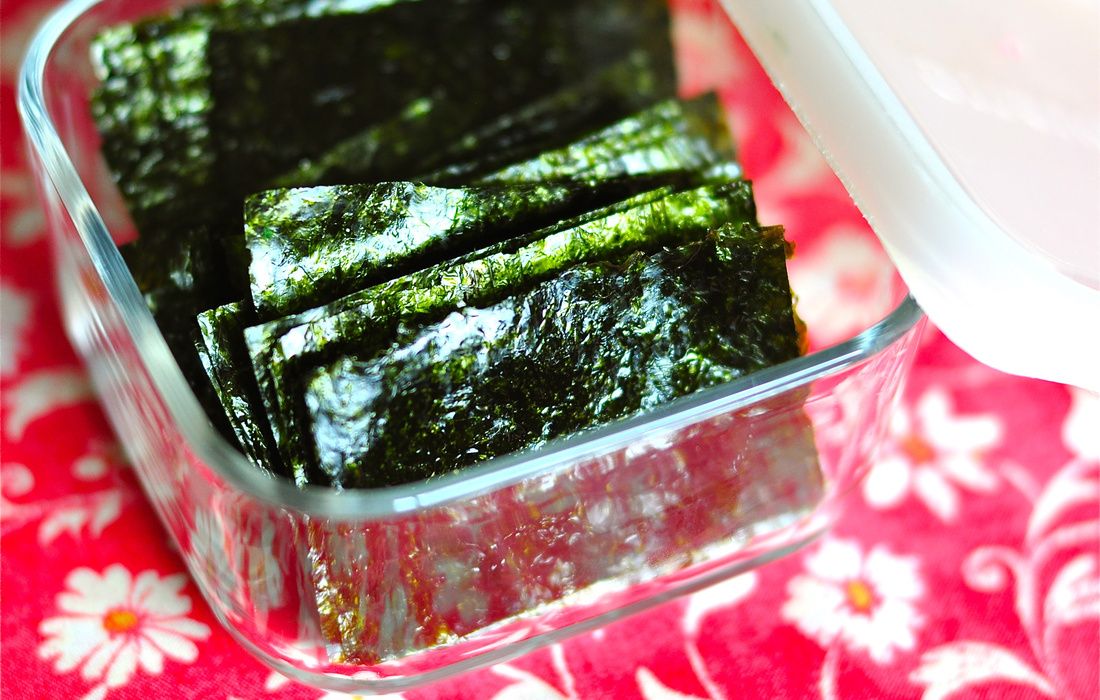 Have you ever tried those salty seaweed snacks you buy at places like Trader Joe's? I know, they're addicting, we've tried them before and my children loved them! I won't buy them because they have so much packaging and because canola oil is listed as one of the ingredients (which is often genetically engineered). My 10 year old daughter has been thinking about a way to make them for months and she finally decided to figure it out last week. I asked her to write a "guest post" for me but she didn't want to. She did, however, write the recipe below but wanted me to "introduce" it. 
When she makes these, the other children hover over the pans as they come out of the oven and devour them ALL in one sitting. She will then proceed to make another batch and quickly hide some of them for her lunch. Seaweed, with the addition of unrefined sea salt, is a very nutritious trace-mineral snack! 
Here is Lily's recipe. I was amazed that she knew how to organize and write a recipe....it must be from using my cookbook and cooking on her own. She asked me quite a few times what she should say next and I would reply: "what was your next step?" Then she would realize that she already knew the answer and proceed to type it up.