Garlic-Herb Turkey Burgers
Ali Segersten
Jun 06, 2017
3 comments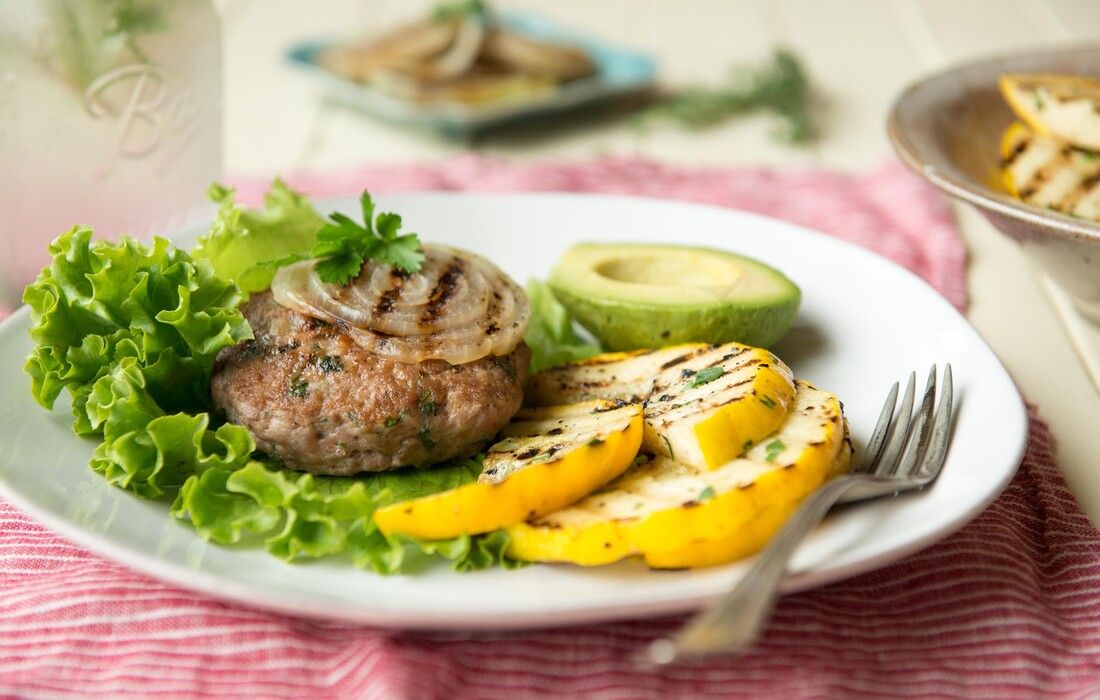 This recipe is great for those of you who are on an Elimination Diet as it is very easy to make, and when paired with plenty of vegetables, it becomes a very nourishing, anti-inflammatory meal. We like to use lettuce leaves or napa cabbage leaves as our "buns" for burgers, though sometimes my children like the extra carbohydrates of a gluten-free bun (they are so active and hungry all the time)!
Look for organic ground turkey at your local food co-op or health food store—sometimes it's in the freezer section. I make turkey burgers about once a week (especially now with the warmer weather). Sometimes I omit the chopped fresh herbs and add a tablespoon or two of a good quality Thai curry paste. I also replace the parsley with cilantro. My children really love this Thai-flavored version too!
Serve burgers with baked sweet potato fries if you are on the Elimination Diet. If not, try some potato fries. My kids love homemade baked oven fries using russet potatoes that are seasoned with smoked paprika, garlic powder, black pepper, sea salt, and avocado oil. In the summertime I also like to grill summer squash from my garden using my cast iron grill pan on the stove to serve with these burgers. Serve burgers with a garden salad and a homemade dressing for a balanced, nourishing meal!
If you are looking for more guidance on following the Elimination Diet you might consider joining our online Elimination Diet program where we walk you though the step-by-step process with online cooking videos (done by me), informational videos, daily audio motivation, PDFs guides, recorded hour-long informational webinars, and a private Facebook support group. It's an incredible way to succeed at the Elimination Diet!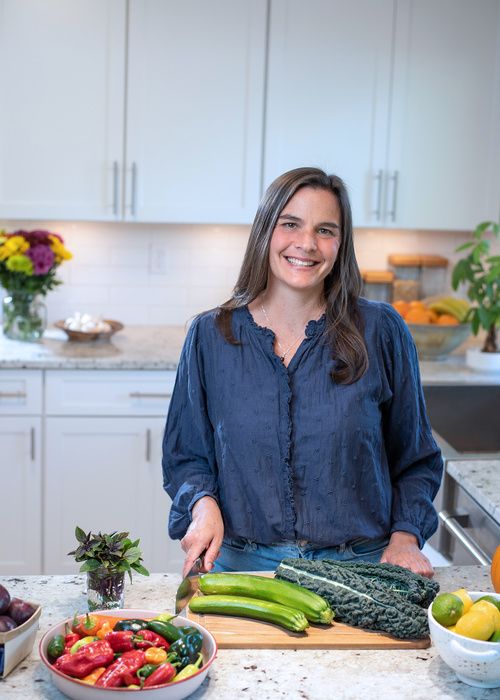 About the Author
Alissa Segersten holds a Bachelor's of Science in Nutrition from Bastyr University and a Master's of Science in Human Nutrition and Functional Medicine from the University of Western States. She is a Functional Nutritionist, the mother of five children, a whole foods cooking instructor, professional recipe developer, and cookbook author. She is passionate about helping others find a diet that will truly nourish them. Alissa is the author of two very popular gluten-free, whole foods cookbooks and guidebooks:
The Whole Life Nutrition Cookbook
and
Nourishing Meals
. She is also the co-author of
The Elimination Diet book
. Alissa is the founder and owner of Nourishing Meals®.
Nourishing Meals Newsletter
Email updates.