Easy One-Pan Oven Roasted Chicken with Potatoes and Carrots
Ali Segersten
Oct 16, 2016
3 comments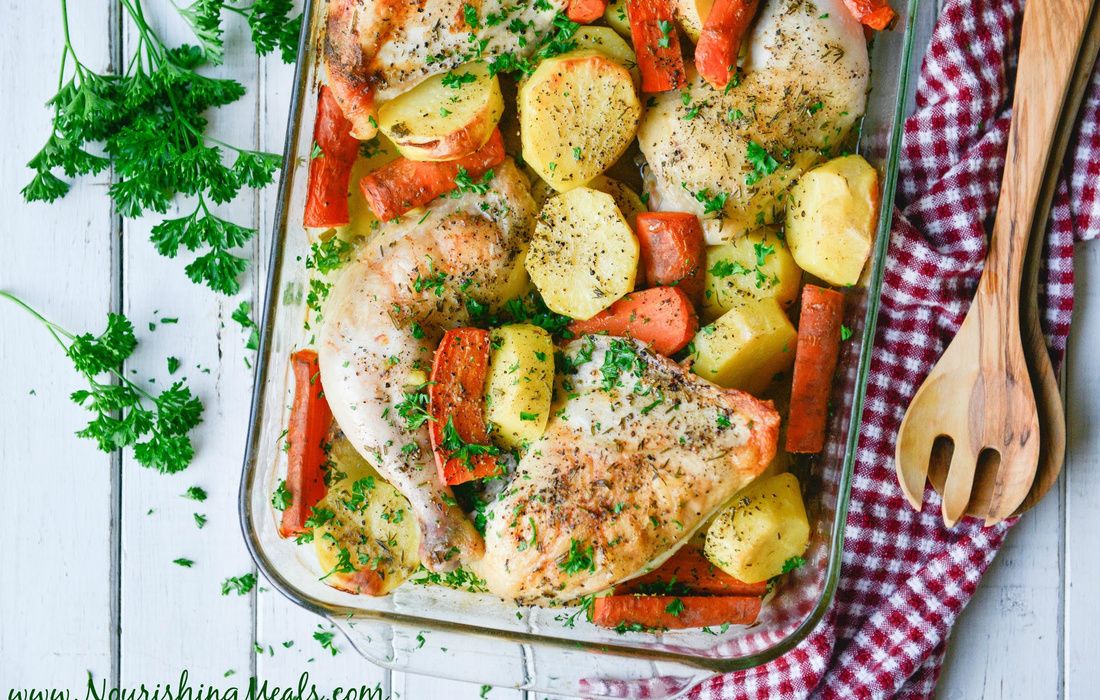 I love super easy meals on busy weekday evenings, don't you? This recipe (including the variations below) is one of my go-to weeknight meals. I wanted to share it with you because we all could use more ideas on how to create doable, nourishing family dinners. 
In addition to this meal, here are a few more of my favorite weeknight meals: Baked Wild Salmon with Steamed Potatoes, Kale and Pesto. Slow Cooked Chicken Curry over cooked quinoa. Soothing Red Lentil Soup served with cooked quinoa or basmati rice and a dollop of Raw Cilantro-Lime Chutney. I also have plenty more recipes for easy weeknight dinners in my Nourishing Meals cookbook and Whole Life Nutrition Cookbook!
I love to serve this baked chicken and potato dish with a big green salad or some sort of raw kale salad. 
I know potatoes have received a bad rap for years, but did you know that potatoes contain high levels of potent antioxidants similar to levels found in dark cherries, strawberries, plums, and apples? In fact, the darker colored potatoes like the purple varieties contain the highest level of antioxidants....not surprisingly! All potatoes contain anti-inflammatory antioxidants like phenols, carotenoids, flavonoids, and anthocyanin compounds. Potatoes are also an excellent source of easily digested complex carbohydrates. Including something starchy with dinner can help induce restful sleep. I've seen many people (and experienced this myself) reduce their carbohydrate consumption too much to the point where they cannot fall asleep or stay asleep. For some, including potatoes with dinner might be just the thing! True comfort food!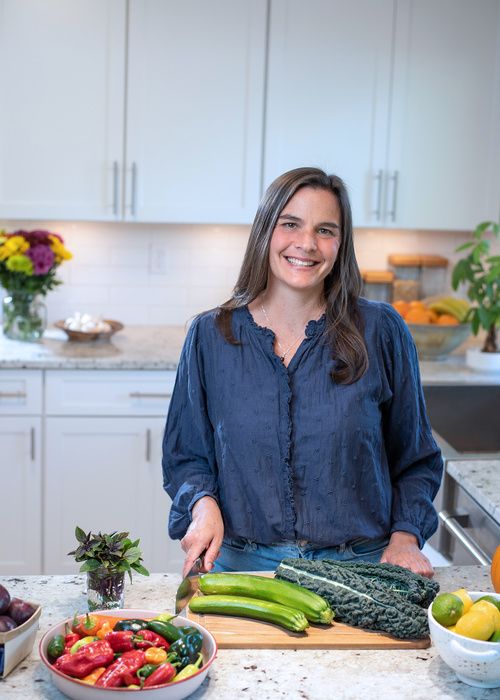 About the Author
Alissa Segersten holds a Bachelor's of Science in Nutrition from Bastyr University and a Master's of Science in Human Nutrition and Functional Medicine from the University of Western States. She is a Functional Nutritionist, the mother of five children, a whole foods cooking instructor, professional recipe developer, and cookbook author. She is passionate about helping others find a diet that will truly nourish them. Alissa is the author of two very popular gluten-free, whole foods cookbooks and guidebooks:
The Whole Life Nutrition Cookbook
and
Nourishing Meals
. She is also the co-author of
The Elimination Diet book
.
Nourishing Meals Newsletter
Email updates.