Pumpkin Hazelnut Teff Muffins (vegan, gluten-free)
Ali Segersten
Sep 21, 2012
17 comments
After my last post I received many requests to share a pumpkin hazelnut muffin recipe that was also egg-free. As many of you know, replacing eggs in grain-free baked treats can be quite a challenge. I've only had a few successes with it myself. So rather than spend hours in the kitchen trying to create an egg-free, grain-free recipe, I made it simple and worked with teff flour to create a moist, wholesome vegan treat that most everyone can enjoy.
If you have my new cookbook, Nourishing Meals, you'll notice how many recipes contain teff flour. This ancient grain is native to Africa but is now grown in the Snake River Valley of Idaho. I buy it in 25-pound bags from Azure Standard. It is definitely a staple in our house. Teff is rich in minerals, low in phytic acid, and of course gluten-free. It seems to be one of the easiest gluten-free flours to digest. I make my sourdough starter primarily from teff flour so we can enjoy Injera a few times a week. If you are looking for more vegan, gluten-free baking recipes that are nutrient dense (that don't rely on a ton of starches, sugar, or xanthan gum) then please check out my new book. All of the recipes are refined sugar-free, use whole grain gluten-free flours, nut flours, and coconut flour......and none contain potato or cornstarch!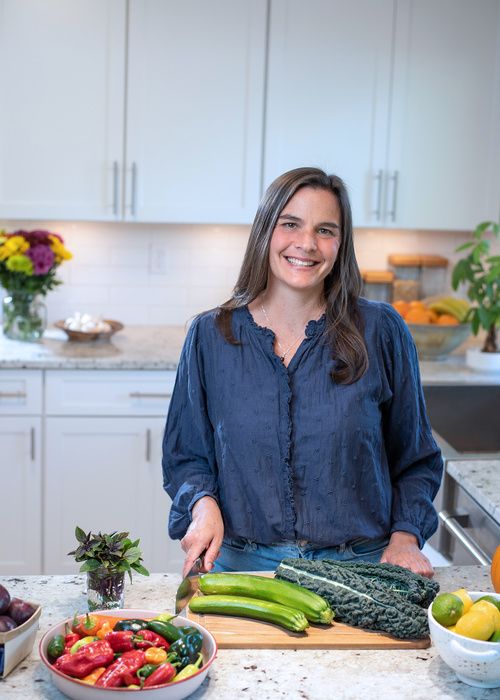 About the Author
Alissa Segersten holds a Bachelor's of Science in Nutrition from Bastyr University and a Master's of Science in Human Nutrition and Functional Medicine from the University of Western States. She is a Functional Nutritionist, the mother of five children, a whole foods cooking instructor, professional recipe developer, and cookbook author. She is passionate about helping others find a diet that will truly nourish them. Alissa is the author of two very popular gluten-free, whole foods cookbooks and guidebooks:
The Whole Life Nutrition Cookbook
and
Nourishing Meals
. She is also the co-author of
The Elimination Diet book
. Alissa is the founder and owner of Nourishing Meals®.
Nourishing Meals Newsletter
Email updates.