Quinoa-Seed Crackers
Ali Segersten
Jan 15, 2010
38 comments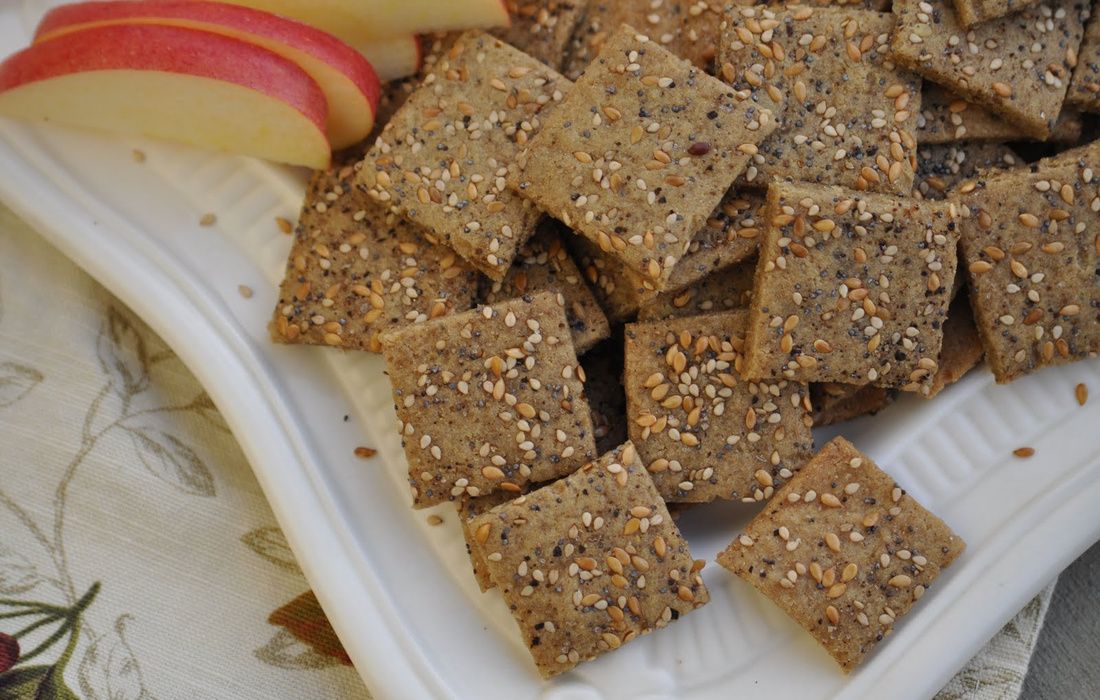 I wanted to take a moment away from the Elimination Diet frenzy and post a gluten-free cracker recipe. I have been very excited to share this awesome recipe and now is my chance. Before I move on to phase 2 recipes I thought I would offer this to those of you not following the Elimination Diet.
This is a crispy cracker made from cooked quinoa, sorghum flour, extra virgin olive oil, seeds, and NO xanthan gum! It is very easy to make if you own a food processor. Plus, there are so many ways to tweak it.
Say, Cracked Black Pepper and Coarse Sea Salt?
Or, Olive-Rosemary Quinoa Crackers?
I imagine that the variations are endless, so please dig in and get creative!
These gluten-free crackers are super kid-friendly! I mean, hey, what's not to love in a slightly salty, crunchy snack served with Hummus and apple slices? My children are smitten for sure!
This recipe has a little story behind it. Over Christmas we were visiting Tom's family. My sister-in-law made a variation of these using brown rice flour and cooked brown rice, no seeds, for a birthday party to celebrate all of the January birthdays. (Hint hint: Both Tom and I have birthdays in January, in fact, today is Tom's birthday!) She got the recipe from a friend who had adapted a recipe from vegweb.com. I tweaked the brown rice version into a quinoa-sorghum version because I am a curious cook. I like to see what happens with different ingredients. Kitchen alchemy never gets boring!
I am reading a book right now called The Happiness Project by Gretchen Rubin. Anyone heard of it? It is a new book that I came across on amazon.com while buying some reading workbooks for my daughter. Getting through all the day to day stuff with four young children can sometimes feel like drudgery. But I don't want it too.
Don't get me wrong we have many, many joyous moments each day, but I would like to broaden my view of life and enjoy the unpleasant things more...like the poo diapers that need changing just when you are ready walk out the door. This book is witty and fun. It offers perspective on the little things in life and reminds us to live in the present. I quickly became absorbed in this book and think it may bring joy to those who read it. It is written by a mom with two young daughters which is probably why I resonate so much with her writing and stories. Currently it is one of Amazon's bestsellers!
Happy Cooking! Ali :)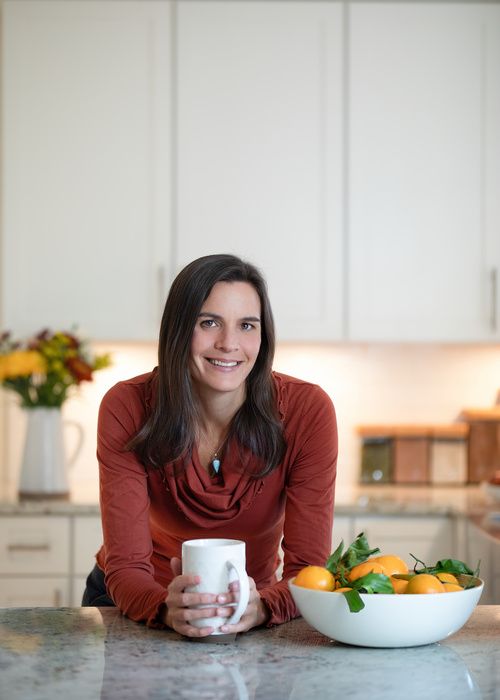 About the Author
Alissa Segersten holds a Bachelor's of Science in Nutrition from Bastyr University and a Master's of Science in Human Nutrition and Functional Medicine from the University of Western States. She is a Functional Nutritionist, the mother of five children, a whole foods cooking instructor, professional recipe developer, and cookbook author. She is passionate about helping others find a diet that will truly nourish them. Alissa is the author of two very popular gluten-free, whole foods cookbooks and guidebooks:
The Whole Life Nutrition Cookbook
and
Nourishing Meals
. She is also the co-author of
The Elimination Diet book
. Alissa is the founder and owner of Nourishing Meals®.
Nourishing Meals Newsletter
Email updates.