Packing Healthy Lunches to GO!
Ali Segersten
Jan 14, 2013
12 comments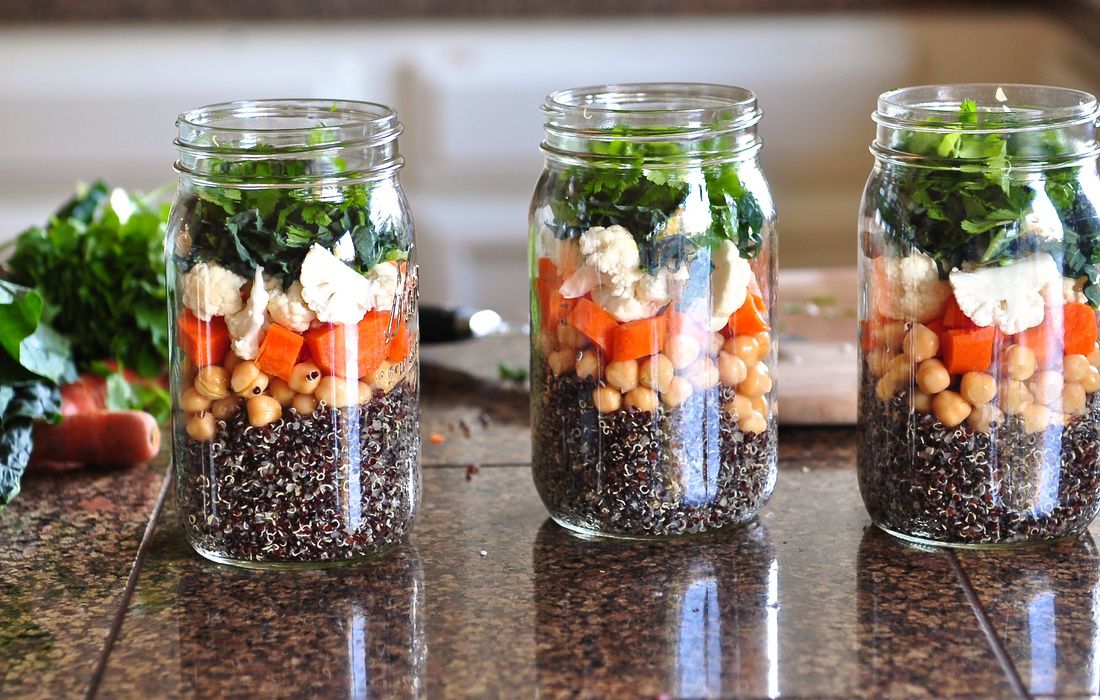 I've already written about packing healthy school lunches for children here. But what about you, the adult? If you are working full time or going to school, you might want some ideas on simple ways to create a nourishing lunch. Of course, taking leftovers is always an option, but what about something new?
Let's face it, if we really want to continue moving forward as a culture and as a global community, we all need to take responsibility for what we consume. Every time we eat we vote with our fork for the kind of world we want to live in. Eating is something we partake in at least three times a day. If we are rushed and decide to go out for lunch, even to a seemingly "healthy" place, we are probably unknowingly consuming genetically engineered ingredients, foods grown with pesticides and herbicides, or ingredients that are far too processed for the human body to thrive off of. It's unfortunate that the world we live in right now isn't set up for the health and well-being of the people and the planet, but we can change that....we are changing it! One big step is to buy organic ingredients and prepare your own meals.
By taking a few moments out of your day on the weekend you can easily prepare a week's worth of lunches for yourself all ready to go. I like to use glass mason jars because they are easy to store in the refrigerator and transport well. After preparation, make sure to cover them tightly with a lid and store in your refrigerator for no more than 5 days, though I prefer to make enough for 3 or 4 days at a time. Below are some of my favorite combinations! It is best to wait to add the dressing until the day you plan on consuming your salad. If you have any lettuce in the salad then it is best to wait to dress it just before serving.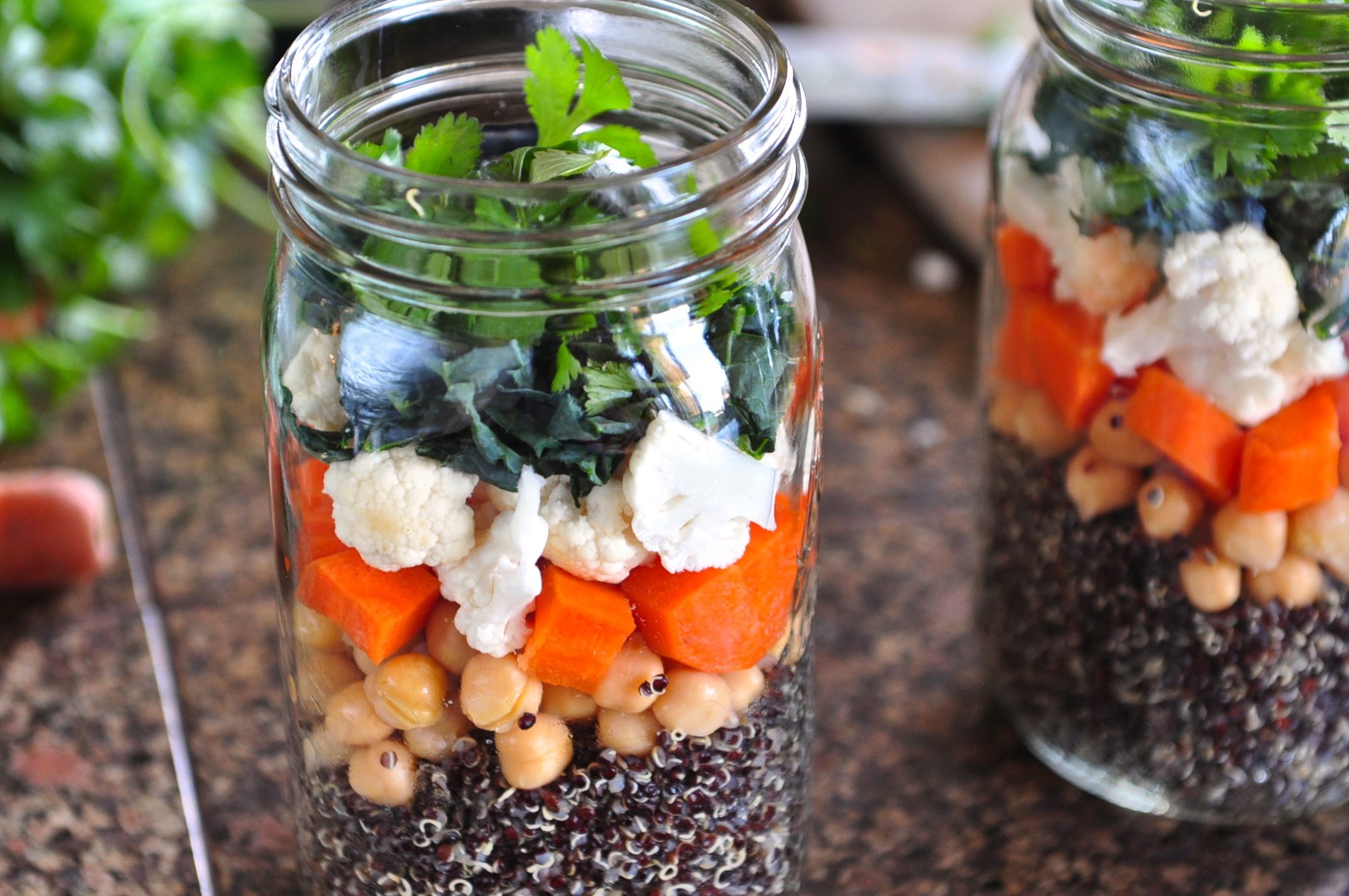 Quinoa-Bean-Lemon Tahini:
Squash-Chicken-Roasted Beet:
Rice-Lentil-Caramelized Onion:
Quinoa-Smoked Salmon-Cultured Vegetable:
Black Bean-Napa Cabbage-Corn-Tomato:
Well, there you have a few options. These are our favorites! Use whatever ingredients you have on hand and substitute for what's in season. For example, in place of the fresh tomatoes in the last option maybe you could use some salsa that you canned yourself last summer or use a little mashed winter squash. The options are endless of course! I'd love to hear from you. If you have more ideas please leave a comment below and share with us, thanks! In fact, these layered salads are so pretty that it would be fun to see what you come up with. If you feel like it, please share a photo on my Facebook page! :)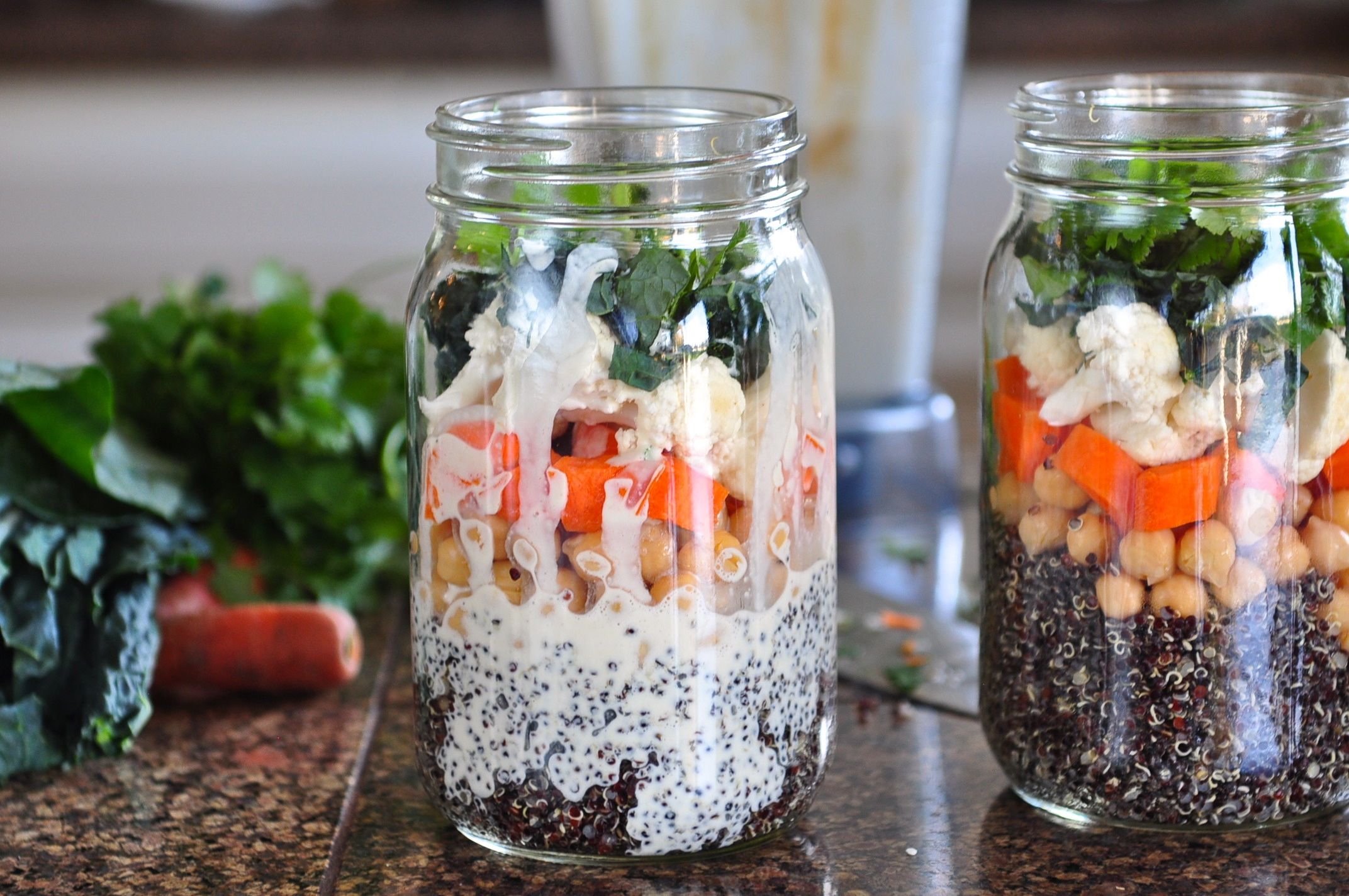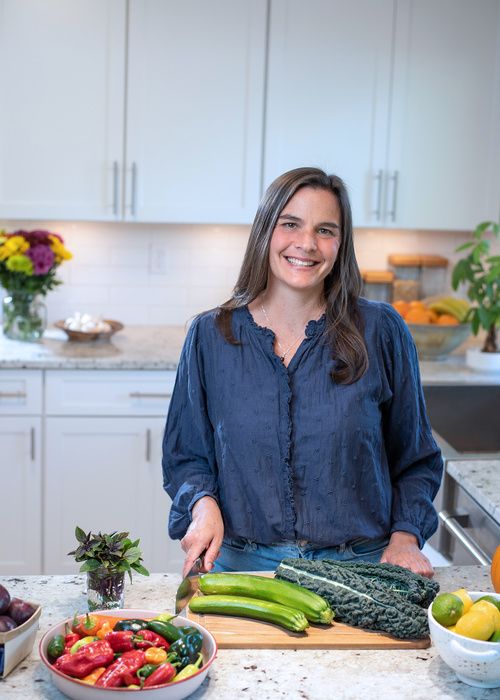 About the Author
Alissa Segersten holds a Bachelor's of Science in Nutrition from Bastyr University and a Master's of Science in Human Nutrition and Functional Medicine from the University of Western States. She is a Functional Nutritionist, the mother of five children, a whole foods cooking instructor, professional recipe developer, and cookbook author. She is passionate about helping others find a diet that will truly nourish them. Alissa is the author of two very popular gluten-free, whole foods cookbooks and guidebooks:
The Whole Life Nutrition Cookbook
and
Nourishing Meals
. She is also the co-author of
The Elimination Diet book
. Alissa is the founder and owner of Nourishing Meals®.
Nourishing Meals Newsletter
Email updates.