Black Rice and Cucumber Salad
Ali Segersten
Feb 06, 2022
4 comments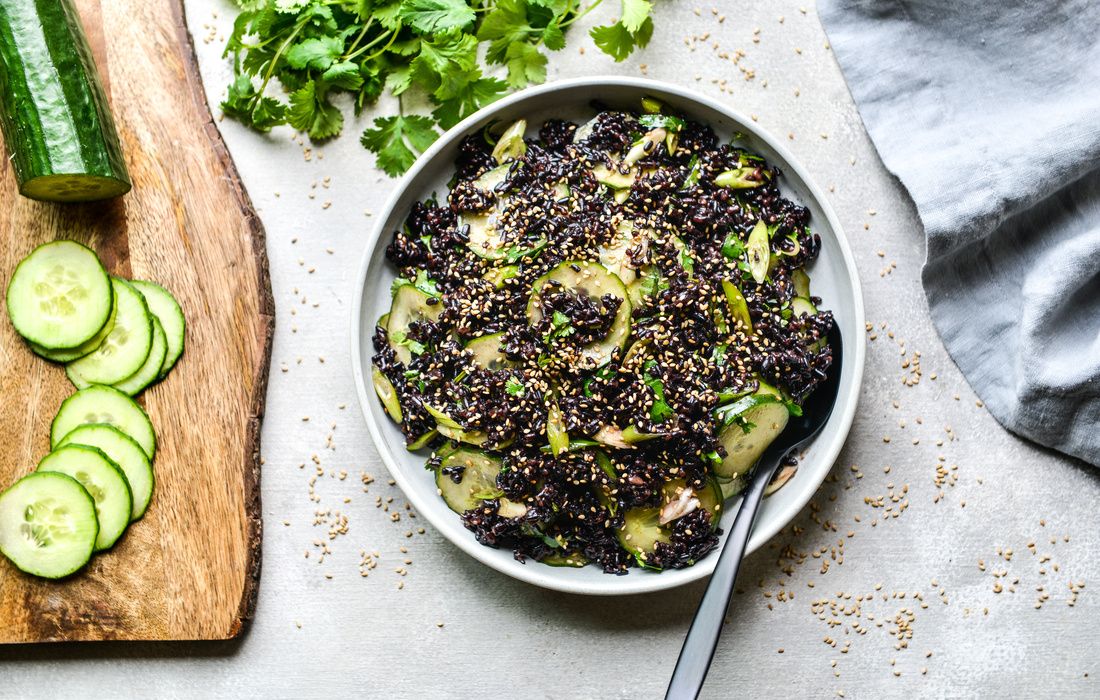 Black rice, also called purple rice or forbidden rice, is a relatively unknown superfood. It's packed with different compounds that promote gut health, reduce inflammation, and increase longevity. Black rice can be cooked on the stove the same way (and with the same water to rice ratios) that you would cook a pot of brown rice. You can also make black rice in your Instant Pot. Try adding black rice to your weekly meals—use it as a base for grain salads, serve it with curries or bean and vegetable stews, or serve it as a side dish along with baked wild salmon and steamed broccoli. 
The research on black rice is intriguing and exciting. In vitro research demonstrated that the anthocyanins in black rice (polyphenol compounds that are responsible for the dark purplish-black color) significantly increased numbers of Bifidobacteria and Lactobacillus. Additionally, the pH decreased after the bacteria consumed the black rice extract, indicating an increase in short chain fatty acid production. Short chain fatty acids are produced by beneficial bacteria in the gut and strengthen and protect the gut wall.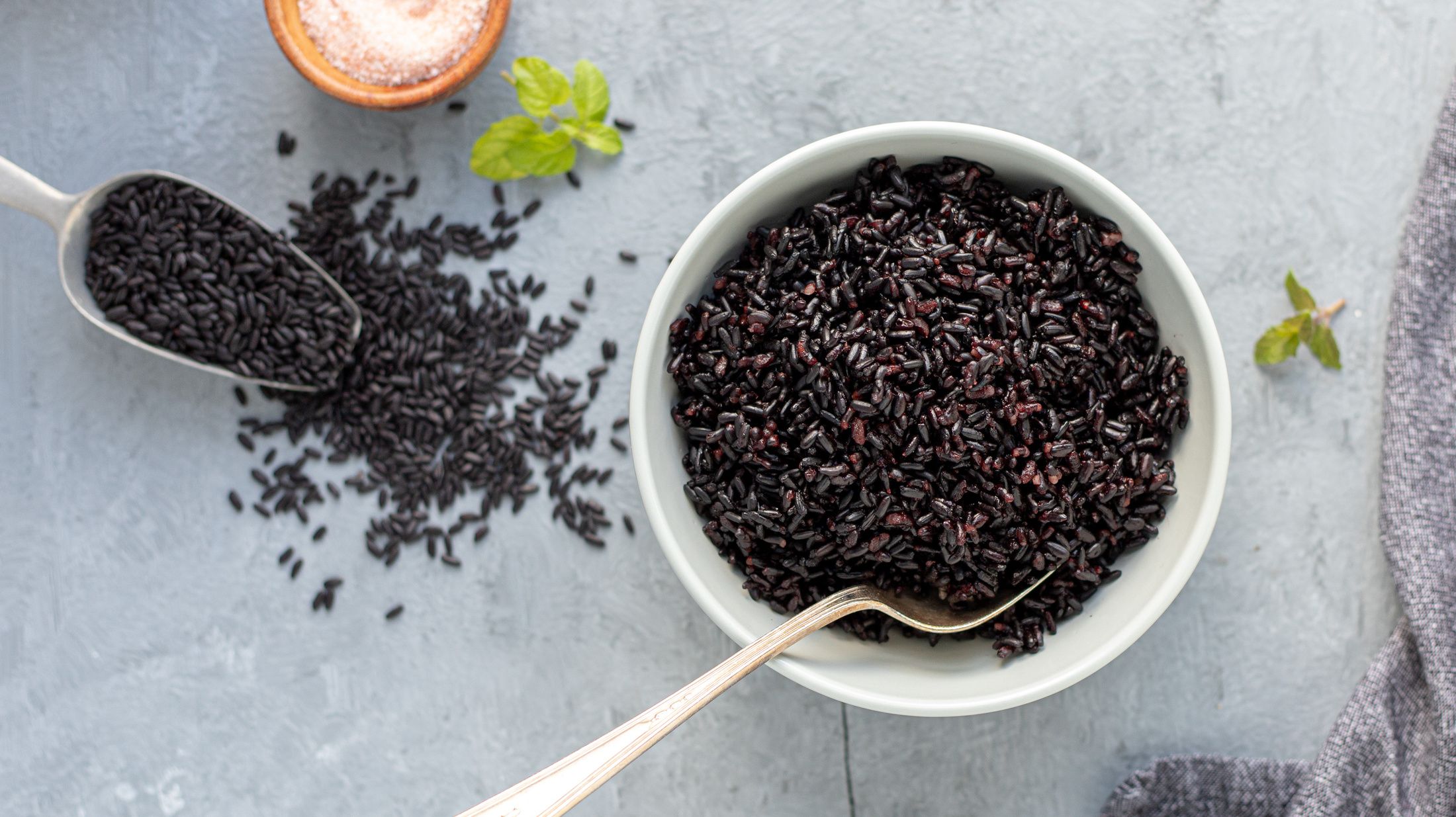 Another recent study demonstrated something similar: black rice significantly increases the numbers of Bifidobacteria and Lactobacillus. This study used soaked and germinated black rice, which changed the availability of starches for human digestion, allowing more starches to be available for beneficial bacterial fermentation. The starches in soaked and germinated black rice combined with the anthocyanins both allowed for the increase in numbers of beneficial bacteria and short chain fatty acids according to this study. 
A study in mice with colitis found that black rice extract can reduce or inhibit the inflammation (inflammatory cytokines like TNF-a and IL-6) associated with this disease. Inflammatory cytokines are responsible for much of the damage to the gut wall in colitis, an inflammatory bowel disease. 
Bottom line: If you want to prevent or heal gut dysbiosis, eat more foods that the beneficial bacteria in your gut love. This will help their numbers grow, increasing the production of compounds that protect your gut, while crowding out and suppressing pathogenic species of microbes that can have a damaging effect on your gut ecosystem. This, in turn, can strengthen your immune system, decrease systemic inflammation and chronic disease, and protect your gut against inflammatory diseases like IBD.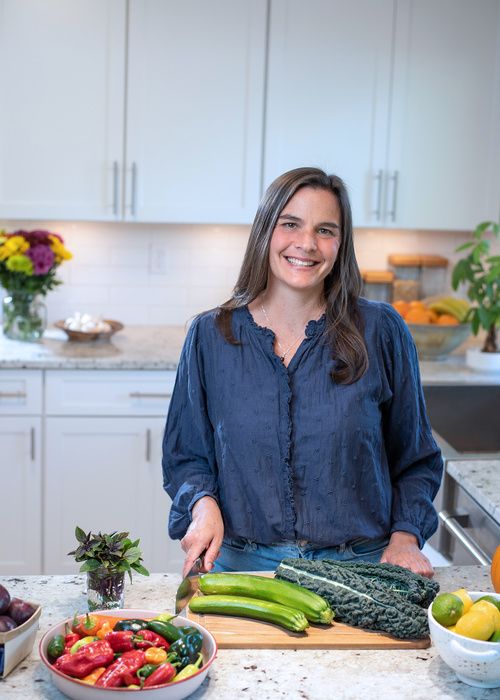 About the Author
Alissa Segersten holds a Bachelor's of Science in Nutrition from Bastyr University and a Master's of Science in Human Nutrition and Functional Medicine from the University of Western States. She is a Functional Nutritionist, the mother of five children, a whole foods cooking instructor, professional recipe developer, and cookbook author. She is passionate about helping others find a diet that will truly nourish them. Alissa is the author of two very popular gluten-free, whole foods cookbooks and guidebooks:
The Whole Life Nutrition Cookbook
and
Nourishing Meals
. She is also the co-author of
The Elimination Diet book
. Alissa is the founder and owner of Nourishing Meals®.
Nourishing Meals Newsletter
Email updates.