Chocolate Chip Banana Teff Bread
Ali Segersten
Feb 09, 2009
34 comments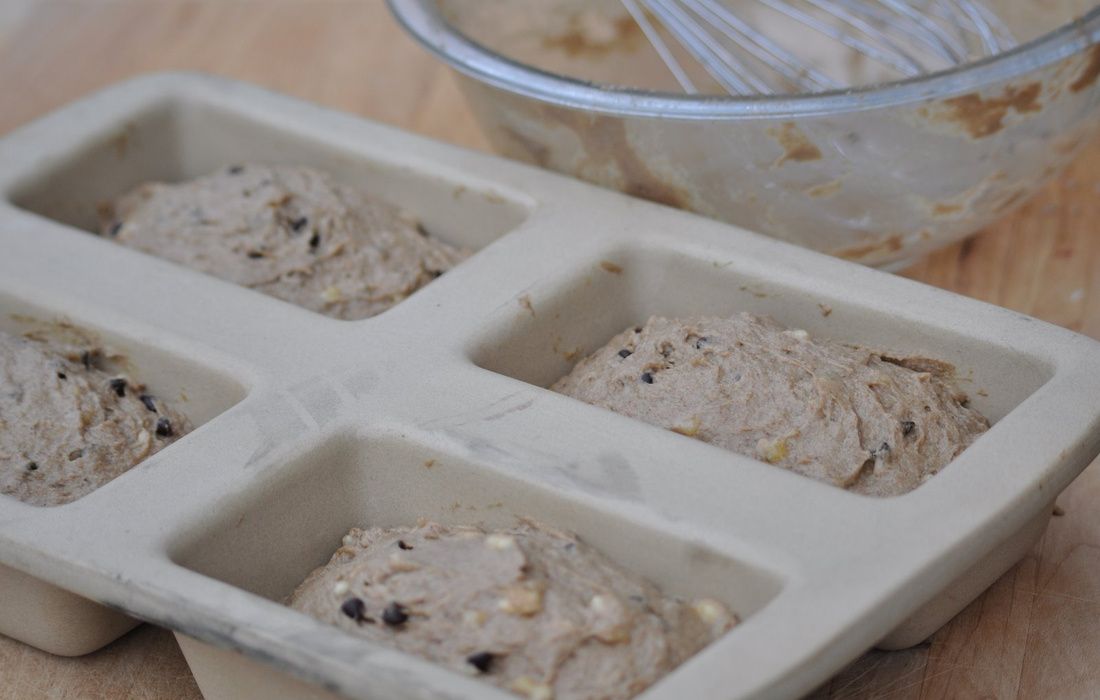 Who needs gluten or dairy when you can have this? Here is a real life testimonial from the mouth of my almost 4-year old daughter (with bread in hand): "This bread is so good you ever made, I love chocolate chips!"
This recipe is an example of how you can modify any of the muffin or quick bread recipes in my cookbook to use different flours. If you look on page 133 of my cookbook you will see my recipe for Banana Walnut Muffins. This bread recipe is identical but the brown rice flour has been replaced with a combination of brown teff flour and sorghum flour. I didn't add the walnuts either. My girls have decided that they don't like walnuts in their bread anymore. And of course the recipe just wouldn't be complete unless I added chocolate!
Have you tried the mini-chocolate chips from Enjoy Life? They are delicious. Unfortunately they are not organic but thankfully are gluten, soy, dairy, egg, and nut free! Truly a chocolate blessing for those affected with multiple food allergies. I bought a large bag from the glutenfreemall.com a while ago. I transferred them to glass jars and stored them in my freezer.
I like to use maple sugar or coconut sugar in this recipe instead of cane sugar. I know many people like to avoid cane sugar, so I wanted to share with you what a wonderful replacement maple sugar is! Teff flour is so nutrient dense and works so wonderfully well in baking that I am working on finding new ways to use it. Stay tuned for more teff recipes! In the mean time, enjoy this little jewel of a recipe.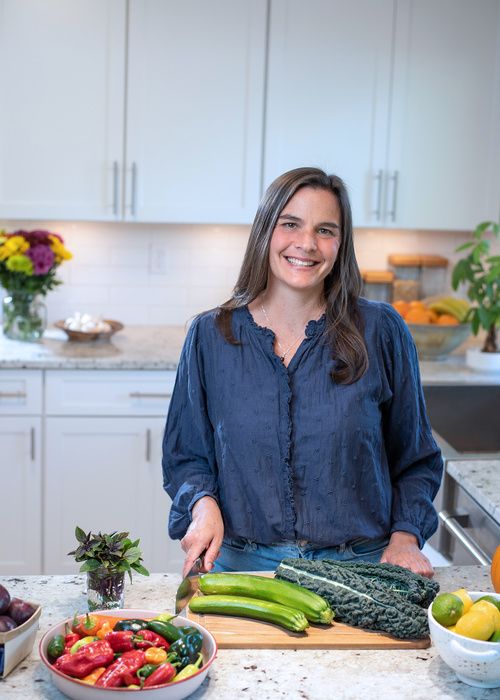 About the Author
Alissa Segersten holds a Bachelor's of Science in Nutrition from Bastyr University and a Master's of Science in Human Nutrition and Functional Medicine from the University of Western States. She is a Functional Nutritionist, the mother of five children, a whole foods cooking instructor, professional recipe developer, and cookbook author. She is passionate about helping others find a diet that will truly nourish them. Alissa is the author of two very popular gluten-free, whole foods cookbooks and guidebooks:
The Whole Life Nutrition Cookbook
and
Nourishing Meals
. She is also the co-author of
The Elimination Diet book
. Alissa is the founder and owner of Nourishing Meals®.
Nourishing Meals Newsletter
Email updates.