Roasted Cauliflower and Arugula Wraps with Red Pepper Chickpea Spread
Ali Segersten
Mar 06, 2009
26 comments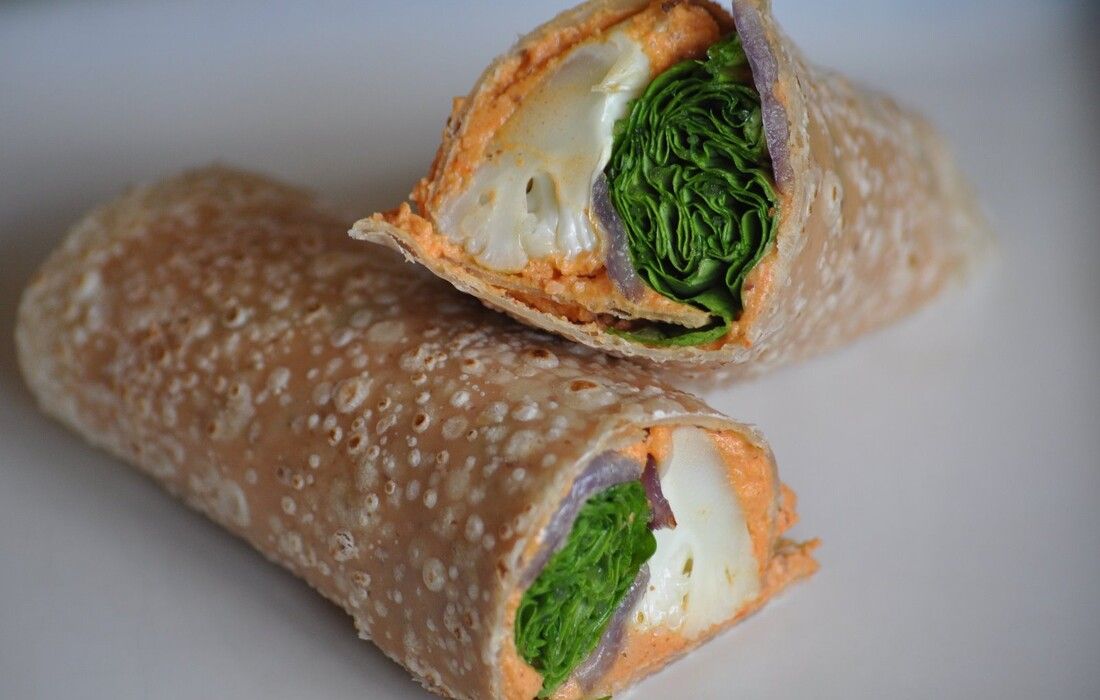 I like food. I love the contrasting colors, pungent flavors, and good feelings that come from it. And eating these naturally delicious whole foods is really just as wonderful when eating gluten-free.
For those of you who have just begun the process of switching to a gluten-free diet, I offer you these suggestions for making wrap style sandwiches work with gluten-free tortillas.
I know it can be frustrating to make a wrap with a cold, and somewhat dry brown rice tortilla only to look away for a second and find the whole thing in pieces. Think about it though, what happens to rice when you put it in the refrigerator? It becomes dry and hard, right? And to make it edible you heat it up with a little water?
This holds true for using rice tortillas also. For best results steam them, in a steamer basket or over a pan of piping hot food. Flip them, and wait until they get ultra pliable before removing and proceeding with your wrap or fajita or whatever your meal may be.
But I digress, I was in a hurry when I made these wraps and did not steam them long enough. And so, inevitably, they began to crack apart like you see happening in the top wrap in the photo above.
Another trick is to run a clean dish towel under very hot water, ring it out, and place it underneath the tortilla while you are putting the filling in.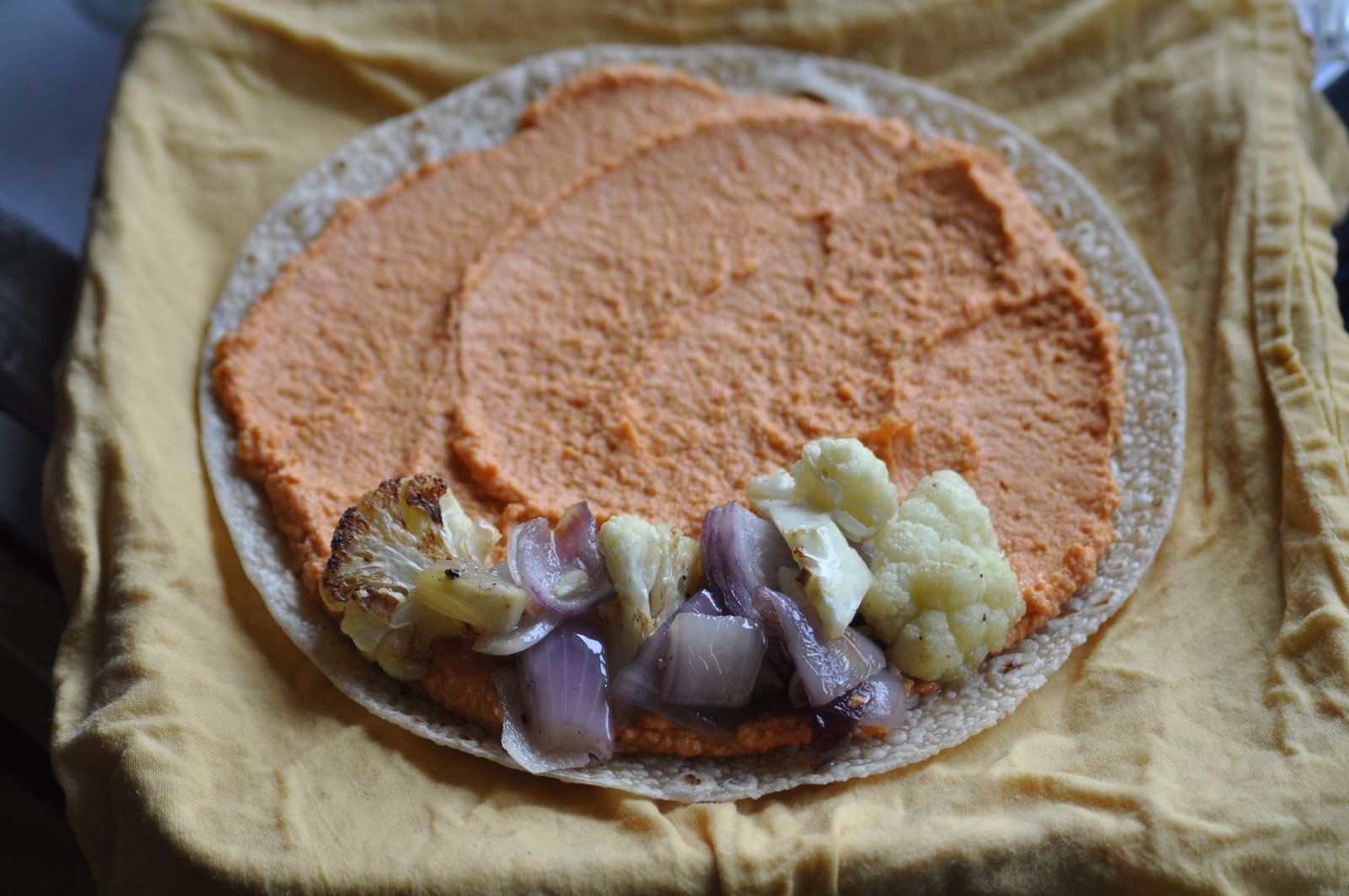 Alright, so on to the wrap. The flavor combinations are unusual I know -- arugula, cauliflower, onions, roasted red peppers -- but the contrasting pungent flavors are truly delicious. Each bite is as savory as the last. And for me, maybe one wrap wasn't enough for this hungry breastfeeding mama of twin boys! Yes, I admit, I had two they were so good.
Roasting your own red peppers is super easy, it only takes about 10 minutes. And if you think you don't have time, just know I made these wraps along with a big pot of creamy (dairy-free) potato soup with four kids at my feet and Tom out of town for the day (and evening). It is a quick and easy meal as long as you have beans that are already cooked. I had a container in the freezer but canned beans would work too. Once it is made you will have tasty meals or snacks for days to come. I know for our family, having already-made bean spreads is indispensable.
If you don't want to use a roasted pepper hummus, try my Basic Hummus Recipe!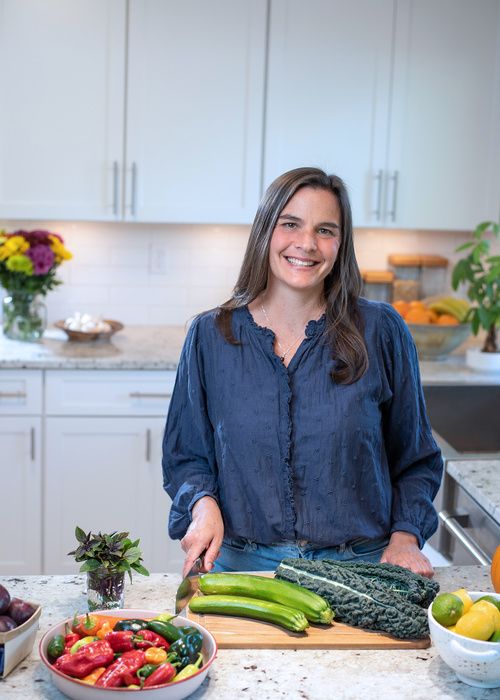 About the Author
Alissa Segersten holds a Bachelor's of Science in Nutrition from Bastyr University and a Master's of Science in Human Nutrition and Functional Medicine from the University of Western States. She is a Functional Nutritionist, the mother of five children, a whole foods cooking instructor, professional recipe developer, and cookbook author. She is passionate about helping others find a diet that will truly nourish them. Alissa is the author of two very popular gluten-free, whole foods cookbooks and guidebooks:
The Whole Life Nutrition Cookbook
and
Nourishing Meals
. She is also the co-author of
The Elimination Diet book
.
Nourishing Meals Newsletter
Email updates.