Cream of Mushroom Soup (Dairy-Free, Gluten-Free, Soy-Free)
Ali Segersten
Jul 07, 2009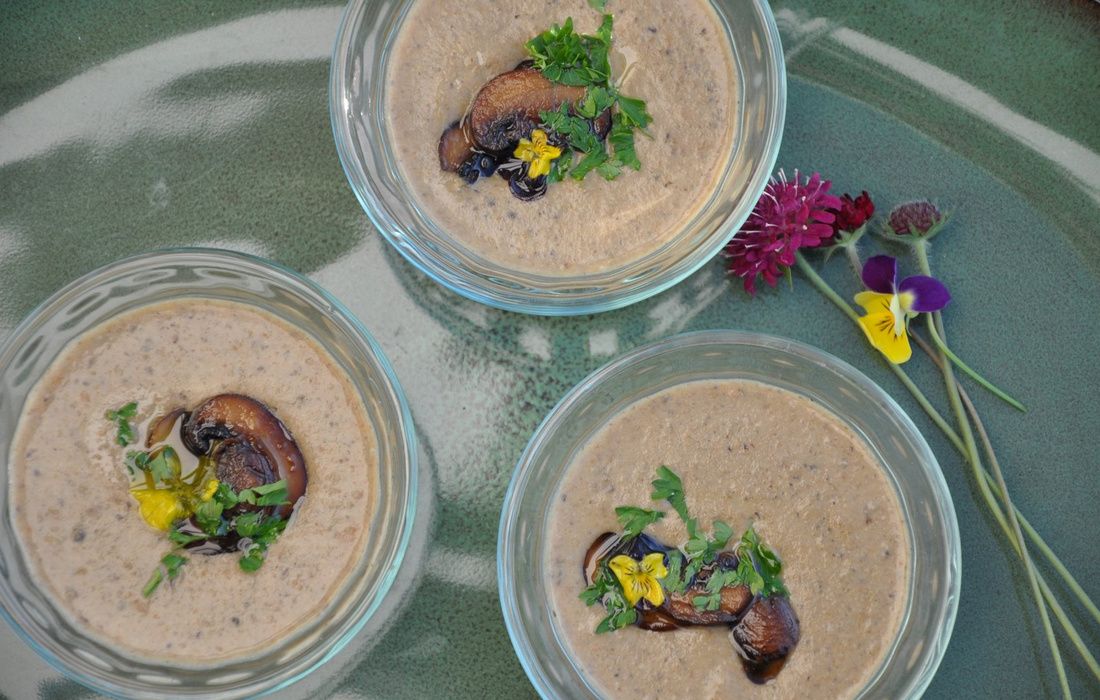 Somehow soup and stew weather has crept into July, I mean the temperature isn't even 60 degrees right now! I crave warming, soothing cooked foods in cold weather. This rich mushroom soup is perfect!
If it is hot where you reside then save this recipe for Autumn and serve it with a loaf of crusty gluten-free french bread and a salad of greens, crispy apples, and pumpkin seeds with a good balsamic dressing.
I will admit here that my girls wouldn't try this soup (was it the color?), but my boys (18 month old twins) tried some and then ate two bowls each!