Gluten-Free Whole Grain Flatbread
Ali Segersten
Sep 08, 2009
44 comments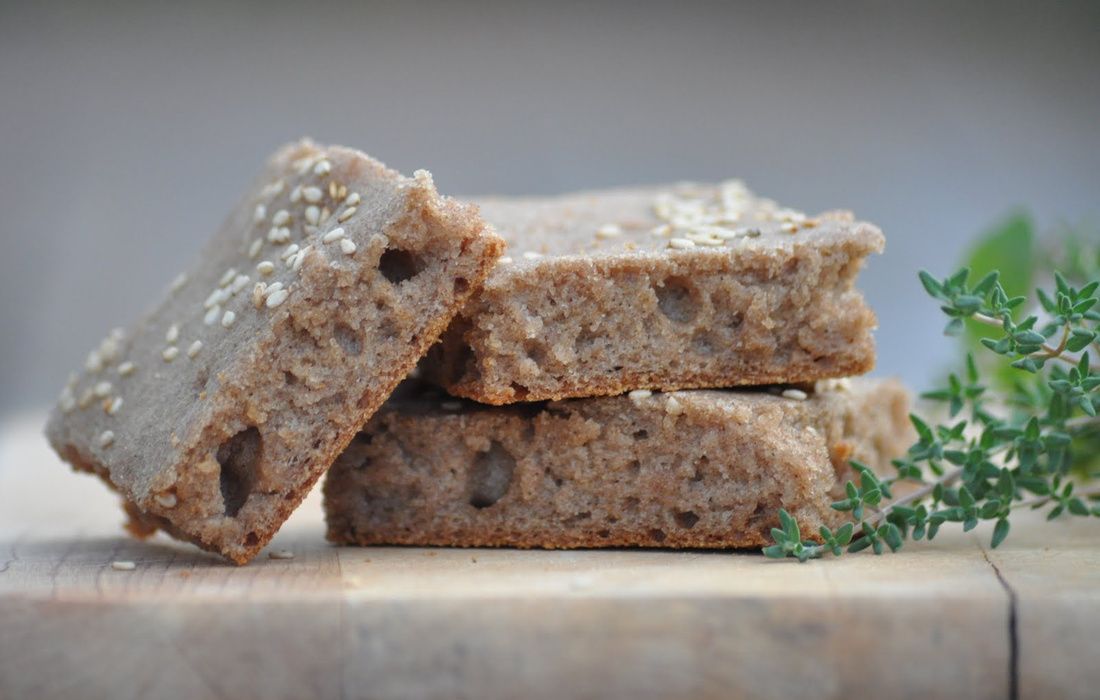 I have had a number of emails over the summer for a gluten-free flatbread recipe. I also get emails and requests for yeast-free breads. So here is is, the best of all worlds....yeast-free, gluten-free, rice-free, whole grain goodness, and quick & easy! What more could you ask for. Oh yes, it tastes great too.
I made this again for dinner last night. While it was baking, one of my 20 month old twins was standing next to the oven as I opened it to take a peek. Immediately he started to let me know that he wanted some by his grunting and fussing (they don't talk much yet)! He patiently paced back and forth next to the oven until I pulled it out. As I set it on the counter he pushed a stool over and leaned over the hot pan to take a sniff. "Mmm" he said. "Hot" I said!
I cut into the bread after a few minutes and immediately he grabbed a bit out of my hands and gobbled it up, piping hot. I continued to cut it into squares to serve with dinner. I noticed that he kept grabbing the squares, hopping down off the stool, running away, then coming back for more. Well what I found was that he was hoarding all of the bread and placing it on his plate set at the dining room table! I just had to laugh!
All of my children love the bread as do the other children I had taste test it. My plan is to make this bread often and put it in my daughter's lunchbox along with something to spread on it. Small containers of almond butter and homemade blueberry jam or hummus will be perfect.
You can refer to the post I did on Packing a Healthy School Lunch and download a handy chart while there for more tips and ideas.
Last night after dinner was done and the kids were in bed, I mixed up two more batches of the dry ingredients and put them into sealed, glass containers. It is so much easier to mix everything up while all the ingredients are already out on the counter!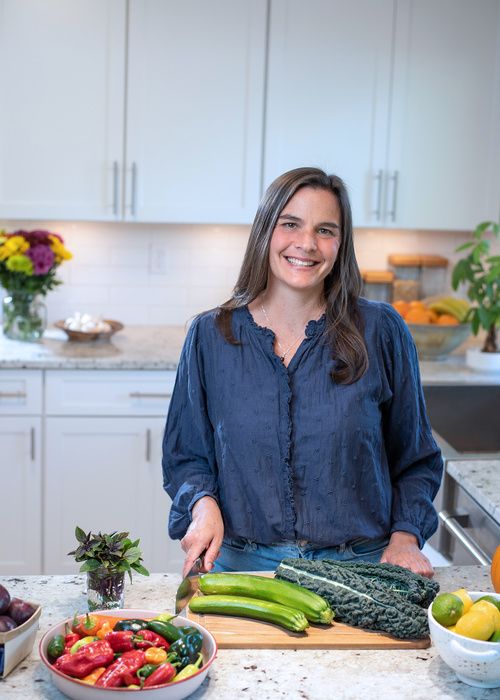 About the Author
Alissa Segersten holds a Bachelor's of Science in Nutrition from Bastyr University and a Master's of Science in Human Nutrition and Functional Medicine from the University of Western States. She is a Functional Nutritionist, the mother of five children, a whole foods cooking instructor, professional recipe developer, and cookbook author. She is passionate about helping others find a diet that will truly nourish them. Alissa is the author of two very popular gluten-free, whole foods cookbooks and guidebooks:
The Whole Life Nutrition Cookbook
and
Nourishing Meals
. She is also the co-author of
The Elimination Diet book
. Alissa is the founder and owner of Nourishing Meals®.
Nourishing Meals Newsletter
Email updates.