Thai Coconut Fish Sticks (Gluten-Free + Egg-Free)
Ali Segersten
Oct 26, 2009
30 comments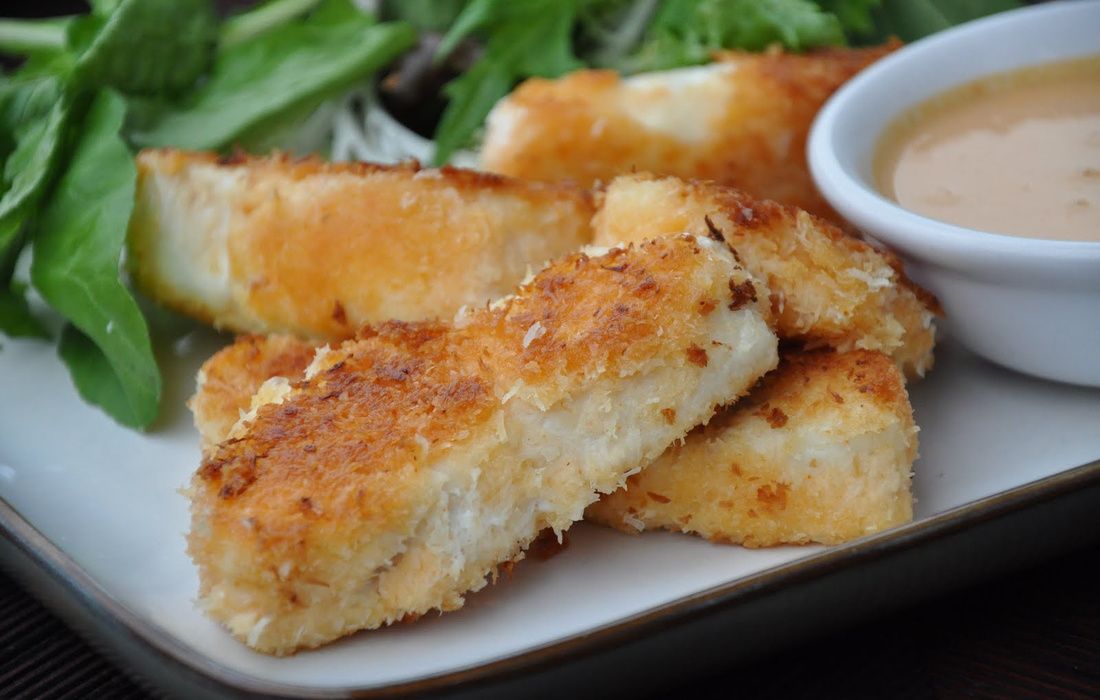 Here is a yummy recipe I created a few weeks ago for gluten-free fish sticks using halibut. This is one of my super-quick-and-easy meals! I use shredded coconut for the breading and a unique slurry to dip them in....you'll see in my recipe below. I also like to serve these with a Thai Peanut Dipping Sauce (recipe to follow).
I find these fish sticks very filling and only eat about 2 or 3 before I am done. I like to serve them with plenty of fresh, organic greens. I usually just drizzle some of the peanut dipping sauce over the greens for a dressing.
I haven't been posting much lately and the truth is that my 22 month old twin boys are really difficult right now. Last Sunday they figured out how to climb out of the crib at nap time. The daily two hour nap is forever gone I am afraid. I have not figured out how to get them to sleep otherwise. Usually I read them a few books, nurse them, and put them in the crib. Then I blow kisses and close the door. They normally just go to sleep. Not anymore! Evenings are much more difficult now because they are just so darn tired by dinner time...and so am I! They were asleep by 6pm tonight. We had an early dinner that took about 10 minutes to prepare. Got to love that!
Along with the fish sticks and greens, we had leftover brown rice, quinoa, lentils, and green smoothies (for the twins). Tom made his own vegan coconut curry with the Thai red curry paste, coconut milk, peanut butter, lime juice, cauliflower, Brussels sprouts, napa cabbage, collard greens, onions, garlic, and Kaffir lime leaves. Hope you enjoy my recipe....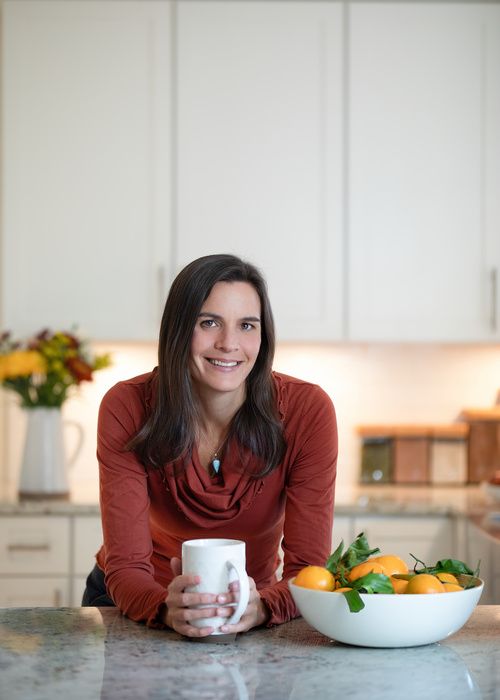 About the Author
Alissa Segersten holds a Bachelor's of Science in Nutrition from Bastyr University and a Master's of Science in Human Nutrition and Functional Medicine from the University of Western States. She is a Functional Nutritionist, the mother of five children, a whole foods cooking instructor, professional recipe developer, and cookbook author. She is passionate about helping others find a diet that will truly nourish them. Alissa is the author of two very popular gluten-free, whole foods cookbooks and guidebooks:
The Whole Life Nutrition Cookbook
and
Nourishing Meals
. She is also the co-author of
The Elimination Diet book
. Alissa is the founder and owner of Nourishing Meals®.
Nourishing Meals Newsletter
Email updates.