Quinoa-Salmon Burgers (Gluten-Free + Egg-free)
Ali Segersten
Jan 19, 2010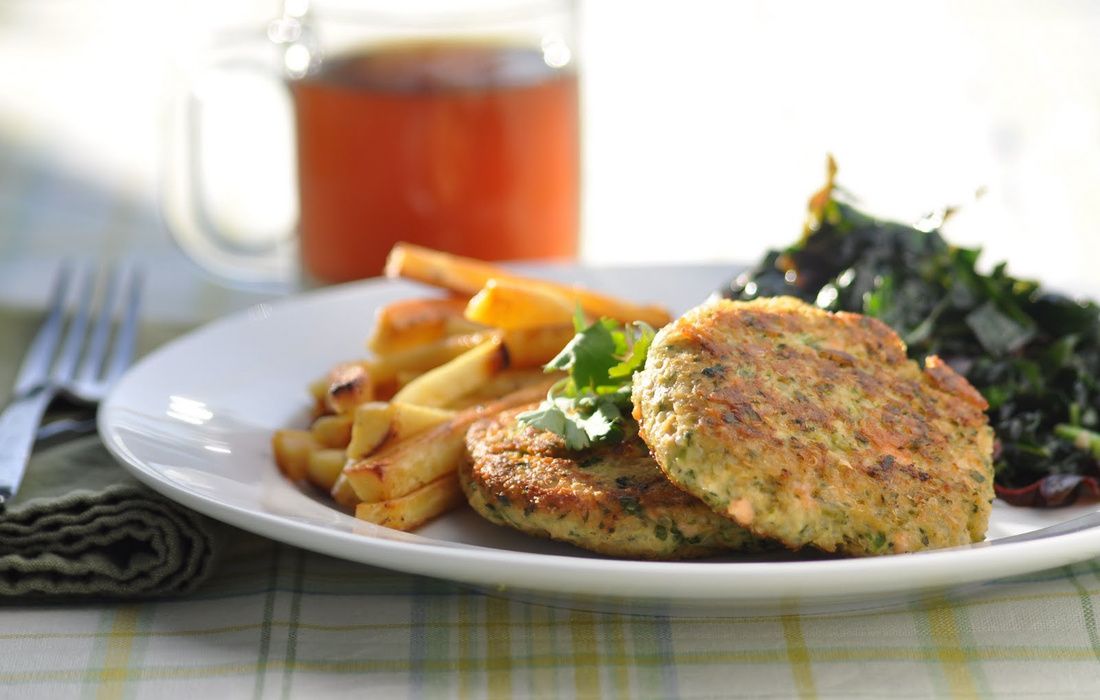 Alright, now we're talking.....an Elimination Diet comfort food recipe, complete with parsnip fries and all! These quinoa-salmon burgers are so easy and quick to prepare that you might want to make a double batch and freeze a few for later. This delicious egg-free salmon burger recipe can also be found on page 297 of my Nourishing Meals cookbook!
Whether you are following the Elimination Diet or not, I bet you'll really enjoy this recipe. My twin toddler boys just love these burgers. I think they ate about three of them today! I served them with a Raw Super Green Salad, Oven-Roasted Parsnip Fries and Soothing Tummy Tea. True comfort food in my book!
If you are vegan, then check out my Sunny Sunflower Burger recipe. Both burger recipes are a perfect Phase 2 Elimination Diet food!
Using part quinoa in this recipe keeps the cost per burger reasonable and also boosts the nutrients, which is key while following the elimination diet. For more info about adding salmon into the Elimination Diet you can read my Grated Beet and Carrot Salad post.