Maple Caramel Corn
Ali Segersten
Dec 15, 2010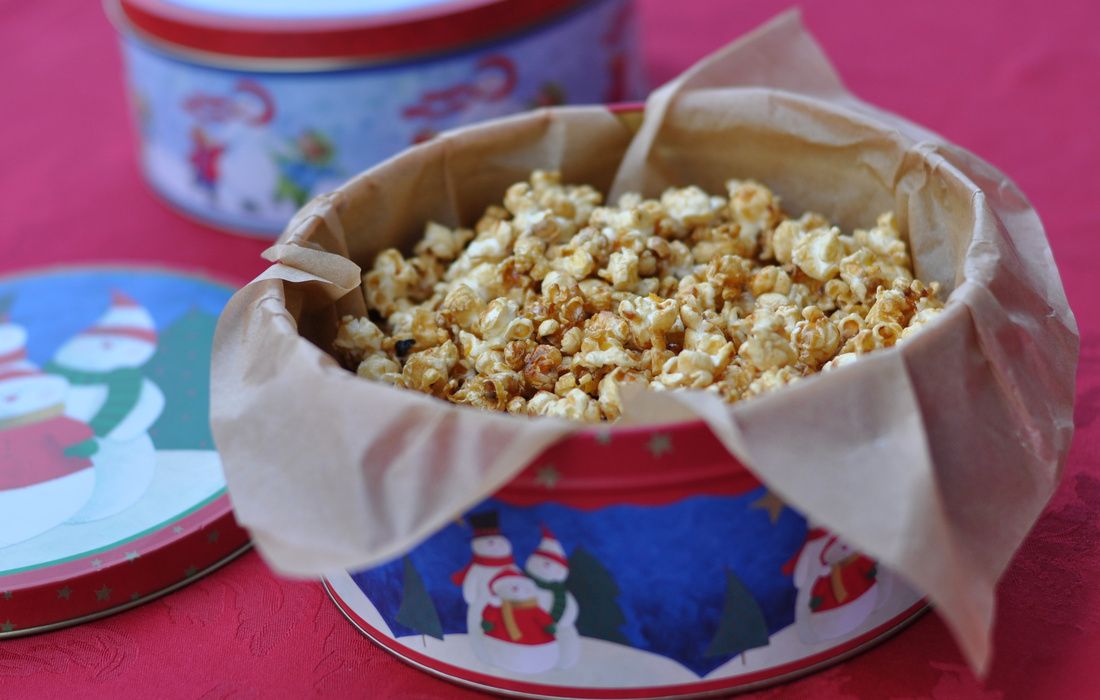 If you are craving something sweet and simple this holiday season then this recipe might be quite perfect. Making your own caramel corn using maple syrup is quick and easy! Bring a bowlful to your next holiday party or place it in a holiday tin and give it as a gift to a teacher. All you need to make this is an 8-quart pot, a small saucepan, two large bowls, and a large cookie sheet.
I've made this recipe using both butter and coconut oil. Using butter creates a more traditional caramel flavor, however, using coconut oil creates a bouquet of flavors that makes the caramel corn quite addicting.  Pictured here is the recipe made using coconut oil.
I have two more giveaways to share with you today, so please scroll on down and leave a comment to enter to win one of these amazing cookbooks!