Molten Chocolate Lava Cakes (grain-free, gluten-free, dairy-free)
Ali Segersten
Aug 25, 2016
18 comments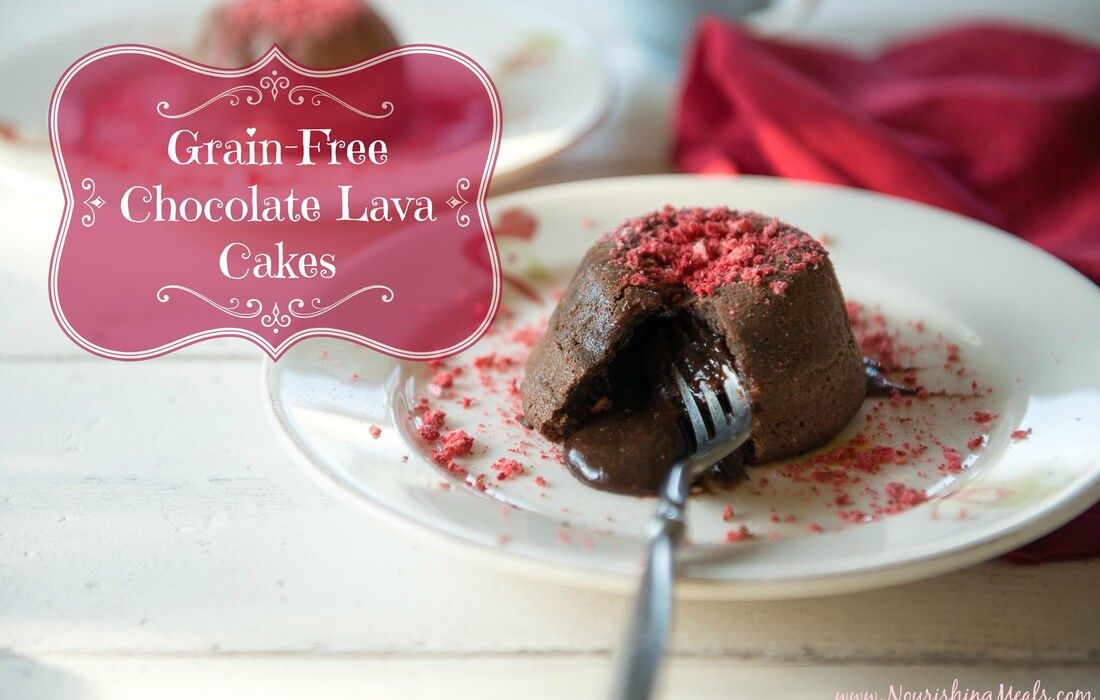 If you are in need of a chocolate fix or are looking for a dessert to impress your guests, then try this easy recipe for flourless, grain-free molten chocolate lava cakes! They are so simple and so tasty. You can even store the batter in the refrigerator and then cook one or two at a time, as needed. I like to serve them with crushed, freeze-dried raspberries or strawberries for an appealing presentation. Crushed, freeze-dried fruit also makes a great replacement for colorful sprinkles on children's treats (like cupcakes or birthday cakes)!
I tested this recipe many times last winter using different types of chocolate chips with varying levels of cacao content. I found that organic 55% chocolate chips (semi-sweet) worked best. The darker chocolate produced a very strong chocolate flavor.....too much for me (and too much of a buzz). You can of course test this recipe with darker chocolate and then report back here in the comments on how it turned out if you'd like!
The batter for these cakes can be made ahead of time and then baked just before they are ready to serve, in fact, that is the only way to make them as they need to be served warm for the "molten effect." I bake them in small glass Pyrex custard cups set on a cookie sheet or baking pan. You should be able to find them at your local grocery store or kitchen store, if not you can order them here. You will need six custard cups for this recipe.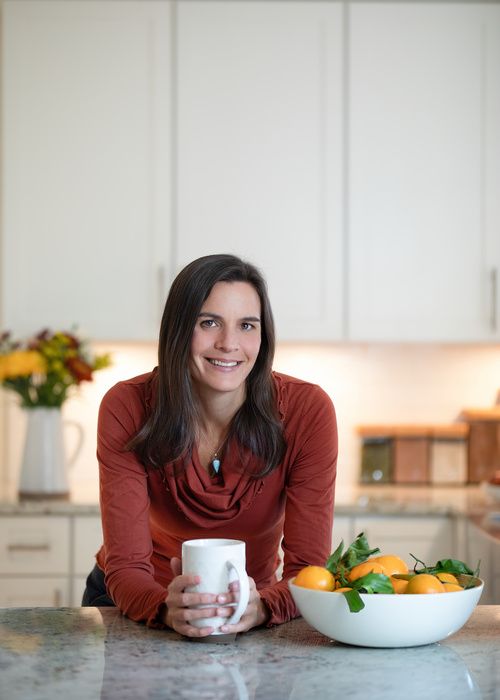 About the Author
Alissa Segersten holds a Bachelor's of Science in Nutrition from Bastyr University and a Master's of Science in Human Nutrition and Functional Medicine from the University of Western States. She is a Functional Nutritionist, the mother of five children, a whole foods cooking instructor, professional recipe developer, and cookbook author. She is passionate about helping others find a diet that will truly nourish them. Alissa is the author of two very popular gluten-free, whole foods cookbooks and guidebooks:
The Whole Life Nutrition Cookbook
and
Nourishing Meals
. She is also the co-author of
The Elimination Diet book
. Alissa is the founder and owner of Nourishing Meals®.
Nourishing Meals Newsletter
Email updates.